No Denying It episode 7: Mamadou Ndiaye Introduces Cassia Moraes
Climate and Environment
In the seventh episode of the UN climate action podcast No Denying It, educator and social media star Mamadou Ndiaye introduces Cassia Moraes. Ms. Moraes founded Youth Climate Leaders, a social enterprise that aims to train and connect 1 million youth to lead climate projects by 2030.
Cassia Moraes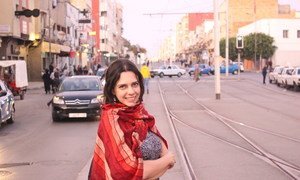 Ms. Moraes is the founder and CEO of Youth Climate Leaders, a social enterprise that trains and connects young people among themselves, and with networks and opportunities to start their careers as climate leaders. YCL's goal is to empower one million youth to lead climate projects as part of a global network by 2030.
Previously, Ms. Moraesserved for two years at the Brazilian Forum on Climate Change and, during her graduate studies, she worked at the United Nations Sustainable Development Solutions Network, where she supported their initiatives in Brazil and in the Amazon.
Ms. Moraes inspires us to connect with people who share our commitment to combating climate change, and to leverage that network effect to tackle big problems together.
Mamadou Ndiaye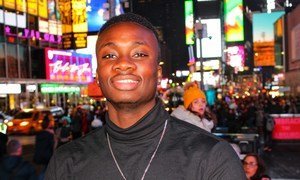 Mamadou Ndiaye is a famous TikToker who uses his platform to promote animal education content with a comedic flair. 
The popular social media star boasts some 11 million followers who flock to his account for all things entertaining, outlandish, endearing and frightening regarding the animal world. 
Some of his latest videos include footage of seagulls consuming animals who outsize them, dispelling myths around hibernation, and breaking down zebra pigmentation!
The 24-year-old New Jersey native has also built a robust following via his YouTube channel titled "Casual Geographic", where more than one million subscribers watch him headline new videos each week.