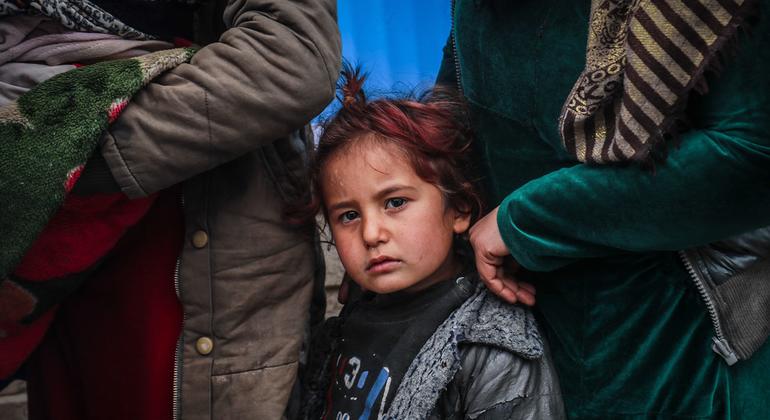 © UNICEF
[As] if it needs repeating, civilians need food, medicine and other life-saving items. They need access to basic services. That gives them a chance to live a dignified life. And they need protection from harm. To achieve this, we need to expand access. We need the funds for sustained humanitarian operations. And we need to scale up, and we will play our part in this, to scale up early recovery programmes.
Martin Griffiths, UN Humanitarian Affairs and Emergency Relief Coordinator, in briefing to Security Council, 27 January '22
Overview
Since the conflict erupted in March 2011, Syria has witnessed unprecedented devastation and displacement. More than 6 million Syrians have fled the country and 6.7 million are internally displaced. With more than 14 million people continuing to be in need of assistance, the conflict has caused untold suffering for Syrian men, women and children.
UN News Reports on Syria
Click here for news coverage on Syria.