Credible, legitimate constitutional committee for post-war Syria 'may not' be possible – UN envoy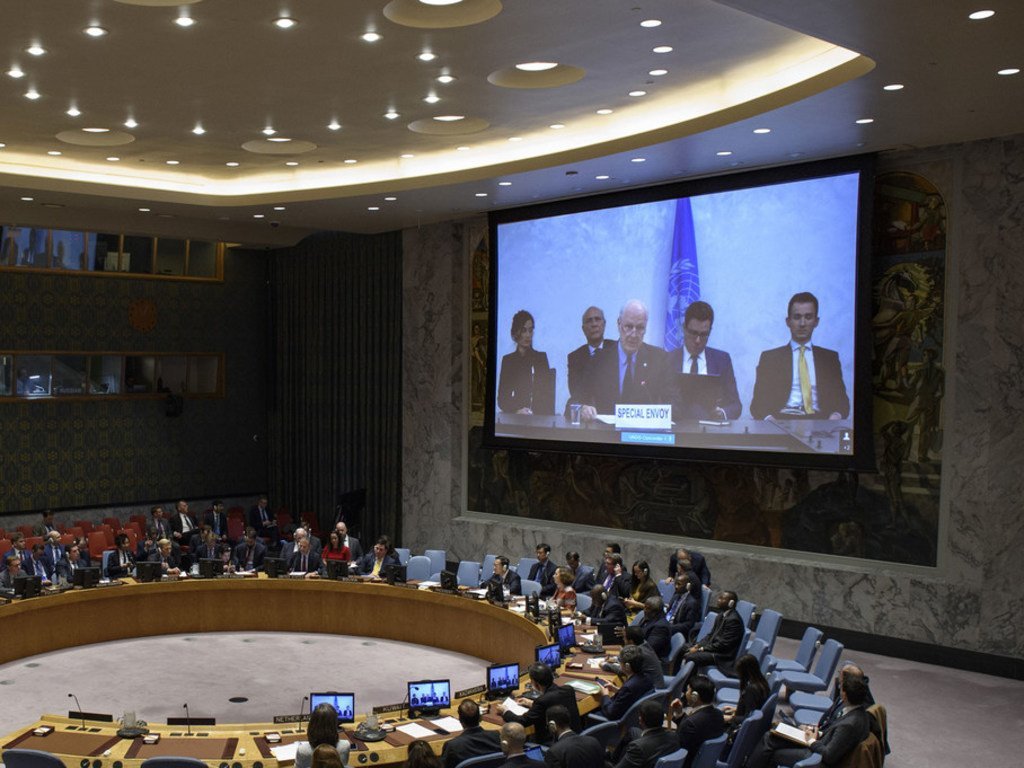 Credible, legitimate constitutional committee for post-war Syria 'may not' be possible – UN envoy
Peace and Security
It "may not" be possible to form an inclusive and legitimate constitutional committee in Syria – a way out of the years long crisis plaguing the country – the United Nations negotiator for the conflict-ridden nation has warned.
Briefing the Security Council on Monday, Staffan de Mistura, the UN Special Envoy for Syria, said that credibility, balance, inclusion and international legitimacy remain the "litmus test" for the committee.
If that test were to fail, "we may have to conclude that we may not be possible to form a constitutional committee, credible and inclusive at this stage," he said.
"In such an unfortunate case […] I will certainly be ready to explain to the [Security] Council, why," added Mr. de Mistura.
The constitutional committee was part of a road map, endorsed by the Security Council in its resolution 2254 (2015), for a peace process in war-torn Syria.
Mr. de Mistura, who is stepping down at the end of the year, went on to note that in his last briefing to the Council next month, it will be his "duty" to explain the status of the committee, and leave a clean and clear ground to his successor regarding it.
"In other words […] we are in the last days of the attempts to implement the constitutional committee in line with resolution 2254 and Sochi final statement," he said, noting that the weeks to come be crucial in that regard.
Despite the challenges, the UN Special Envoy stressed that he is not giving up.
"The UN remains ready for the establishment of the constitution committee. It is prepared to do its part and I personally will spare no effort until my final day on my tenure to work towards this aim."
The sticking point
A key sticking point in the formation of the committee is the so called "middle third list" – a list of 50 individuals, proposed by the UN, to serve on the committee – representing Syrian experts, civil society, independents, tribal leaders and women.
► RELATED: Syrian Government's 'different understanding' of UN role, a 'very serious challenge' – Special Envoy
In his briefing to the Security Council, in October, Mr. de Mistura said that the UN would be willing to withdraw its list, only if there is an agreement on a new credible, balanced and inclusive list, consistent with resolution 2254 and final peace talks led by Russia, Iran and Turkey.
The other two lists have been drawn up by the Syrian Government and the opposition.