Annan departs Abuja as anti-AIDS summit concludes with call to fight epidemic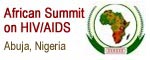 Secretary-General Kofi Annan concluded his trip to Abuja, Nigeria, today, as the African Summit on AIDS, Tuberculosis and Other Infectious Diseases ended with the signing of a declaration calling for an expanded effort to combat AIDS.
Mr. Annan, who urged in his Thursday address the creation of a $7-10 billion global fund to fight infectious diseases in Africa, expanded on his proposal during a subsequent press conference. "The fund will be governed by stakeholders which will be made of donors, the UN system and groups dealing with people infected by HIV/AIDS," he said, noting that the resources would be disbursed with an emphasis on "action at the country and community level."
The Secretary-General also expressed hope that by the time of the General Assembly's June special session on HIV/AIDS, "governments and others would have already made announcements of how much money they are going to put into the Fund."
"If we do not win here in Africa, we are not going to win it anywhere else," Mr. Annan warned.
As part of his personal commitment to galvanizing international support to combat the epidemic, Mr. Annan will travel to Philadelphia, United States, on Monday to make another appeal, this time to the Council of Foundations. The Council's membership, comprising over 1,800 foundations, had in 1999 combined assets of some $318 billion and grants totalling an estimated $14 billion.
Meanwhile, in Abuja today, a top United Nations population official called for a stepped-up effort to stop the spread of HIV among young people, who account for half of all new infections each year.
"All the evidence shows that young people who are armed with information and who have access to counselling and services start their sexual lives later, and they are less likely to fall victim to infection or unwanted pregnancy," Thoraya A. Obaid, the Executive Director of the UN Population Fund (UNFPA), told the Summit. She pointed out that while a discussion of sexual relations with young people was not an easy task, "we must overcome our reservations."
In addition to highlighting the need for HIV prevention, Ms. Obaid also called for treatment, care and support for those now living with the disease in Africa -- an objective she termed "a human rights imperative and a public health priority."
The two-day summit, which was convened by the Organization of African Unity (OAU) and hosted by Nigeria, began yesterday following two days of technical and ministerial meetings.