UN appeals for halting imminent execution of prisoners in Indonesia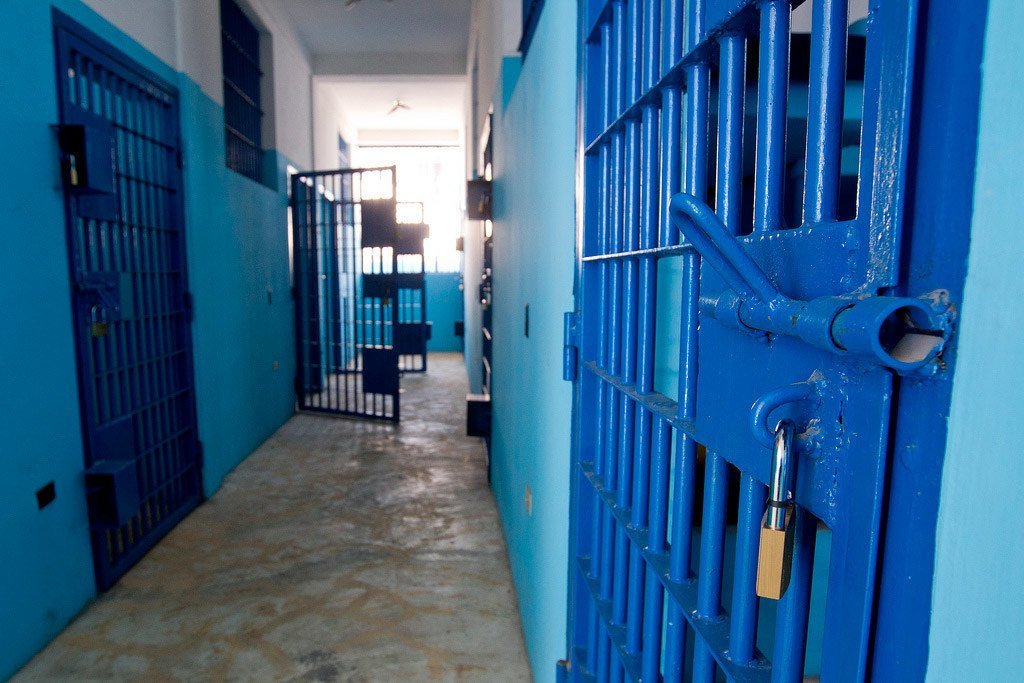 UN appeals for halting imminent execution of prisoners in Indonesia
Human Rights
United Nations Secretary-General, Ban Ki-moon and a group of UN rights experts today appealed to the Government of Indonesia to stop the reportedly imminent execution of a number of prisoners for alleged drug-related crimes.
"Under international law, if the death penalty is to be used at all, it should only be imposed for the 'most serious crimes,' namely those involving intentional killing," said Mr Ban in a statement issued by his office.
"Drug crimes are generally not considered to meet this threshold," he added.
Before the end of the week, 14 people who have been sentenced to death for drug related offences are scheduled to be executed by firing squad.
Noting that the UN opposes the use of capital punishment in all circumstances, the Secretary-General urged Indonesian President Joko Widodo to consider declaring a moratorium on the use of the death penalty and to move towards its abolition.
The Secretary-General's appeal follows yesterday's call by the UN High Commissioner for Human Rights, Zeid Ra'ad Al Hussein, on the authorities in the South-East Asian country to immediately reinstate a moratorium on the death penalty.
A similar call was also made by three UN human rights experts.
In a joint statement, the UN Special Rapporteurs on extrajudicial executions, Christof Heyns; on torture, Juan E. Méndez; and on the independence of the judiciary, Mónica Pinto urged the Indonesia Government to halt executions to re-try the 14 persons in compliance with international standards.
"Such death sentences are unlawful and tantamount to an arbitrary execution as they are undertaken in contravention of Indonesia's international human rights obligations," warned the Special Rapporteurs in the statement issued by the Office of the UN High Commissioner for Human Rights.
"Resorting to this type of punishment to prevent drug trafficking is not only illegal, it is also futile," they added, stressing that is a lack of persuasive evidence that the death penalty contributes more than any other punishment to eradicating drug trafficking.
The joint statement also noted that most of the persons scheduled for execution did not get a fair trial or had exhausted their appeal avenues. Of the 14, ten are foreign nationals who generally have no adequate interpreting services, the right to a translator or a lawyer at all stages of trial and appeal.
The experts also expressed alarm at reports that at least four of those scheduled for execution were tortured and forced to incriminate themselves. They called on the authorities to urgently investigate, prosecute and sanction those abuses.
"Confessions extracted under torture are impermissible in a court of law," the experts emphasized.
The statement added that Indonesia has rapidly become region's 'most prolific executioner State', with 19 executions in the last three years. The Government resumed executions in March 2013, after a four-year de facto moratorium, in a decision that was heavily criticised by the international community as running counter to the international trend towards the abolition of the death penalty.
Resorting to this type of punishment to prevent drug trafficking is not only illegal, it is also futile
It further added that according to reports, the Indonesian authorities are actively pursuing the policy of executing drug offenders sentenced to death, and exercise a blanket refusal to consider clemency applications in all such cases.
The experts reiterated that they had, from time to time, urged the Indonesian authorities to reconsider the death penalty for drug related offences or following judicial proceedings which fall short of international standards of fair trial and due process.
"We urge once again the Government of Indonesia to establish a moratorium on execution with a view of its complete abolition," they concluded, urging the authorities to adopt all necessary measures to avoid further unlawful executions, including granting clemency.
Special Rapporteurs are appointed by the Human Rights Council to examine and report back on a specific human rights theme or a country situation. The positions are honorary and the experts are not UN staff, nor are they paid for their work.