Abuja Summit will help to end 'conspiracy of silence' on HIV/AIDS, Annan says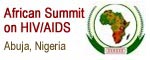 As ministerial meetings got under way today in Abuja, Nigeria, in advance of the African summit on HIV/AIDS, Secretary-General Kofi Annan said this week's forum would help cast light on the once-taboo subject of the deadly disease.
"The people are speaking out now, the conspiracy of silence is broken, and we need to have a comprehensive approach to the disease which combines the prevention and treatment," Mr. Annan told reporters late on Monday in Accra, Ghana, where he stopped over for a brief personal visit to his home country before heading to the African Summit on HIV/AIDS, Tuberculosis and Other Related Infectious Diseases.
The Secretary-General, who is to deliver a major action-oriented address to Summit on Thursday, stressed that the event offered African leaders an opportunity to "come together to join the fight against HIV/AIDS."
Mr. Annan said that in response to the epidemic, there had been a recent surge of attention -- a "new energy and new engagement on the part of leaders on this continent and around the world."
He stressed that the United Nations was working with other partners from around the world -- including the pharmaceutical companies, the donor community and global civil society -- to tackle this epidemic. At the same time, he called for a "complete social mobilization at the national level."
Underscoring the need for active leadership to stop the spread of HIV/AIDS, the Secretary-General pointed to Uganda and Senegal as successful examples of a proactive approach to the epidemic.
Mr. Annan also noted that pharmaceutical companies have reduced the prices of their medications, but added that this alone was not enough. "We need to be able in our budget promises to give health a priority," he noted, expressing hope that UN agencies could help governments to achieve that goal.