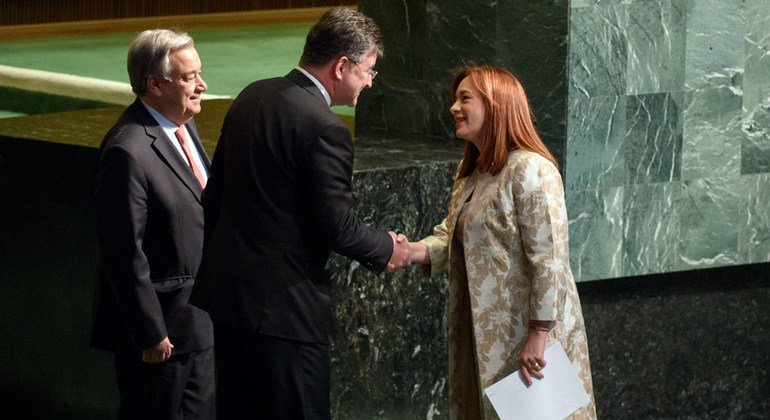 María Fernanda Espinosa Garcés is only the fourth woman in the 73-year history of the United Nations to be elected President of the General Assembly, the UN's main deliberative and policy-making body. She is the Foreign Minister of Ecuador. Here she is being congratulated by the current President Miroslav Lajčák, (centre) and the UN Secretary-General, Antonio Guterres.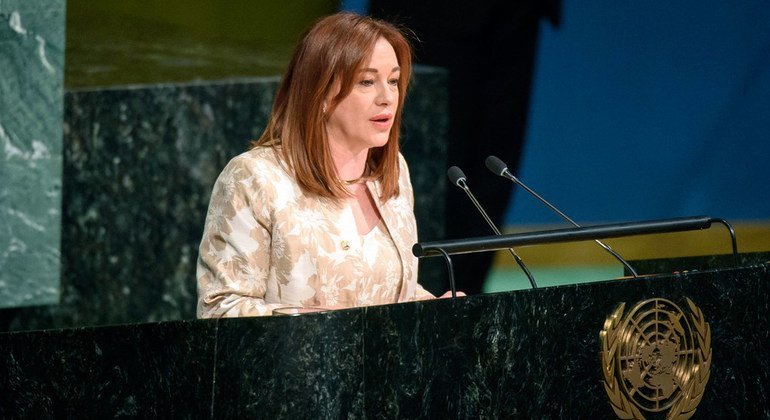 Ms Espinosa was elected by the 193 Member States of the UN ahead of the only other candidate, Mary Flores Flake of Honduras. Speaking to delegates, she dedicated her election to "all women in the world of politics" who face attacks by the media and other politicians, "marked by discrimination and machismo."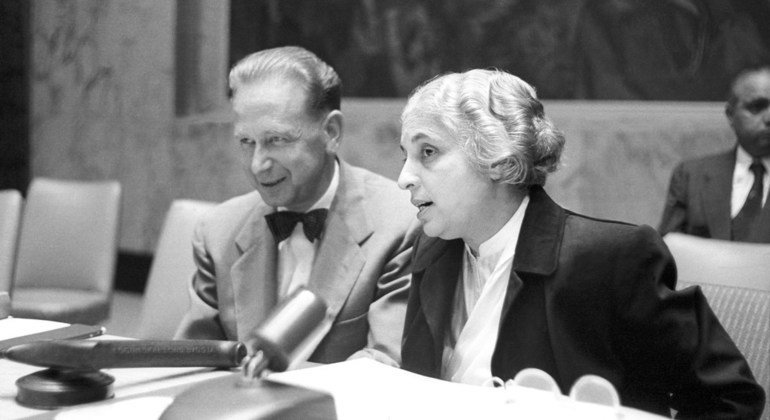 There have been only three previous women General Assembly Presidents or PGAs as they are known. In 1953, India's Vijaya Lakshmi Pandit, pictured at UN Headquarters alongside the then Secretary-General Dag Hammarskjöld, was elected as the 8th and first woman President.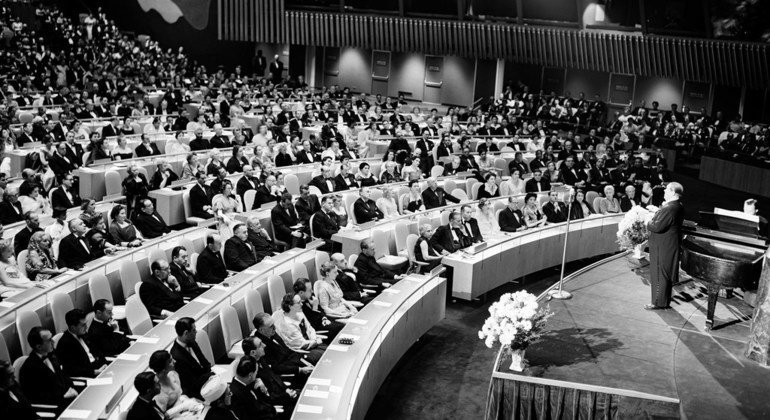 The PGA has a range of official duties. One enjoyable task is to preside over concerts held in the UN General Assembly Hall. In 1953, a recital was held by the UN Metropolitan Opera of New York.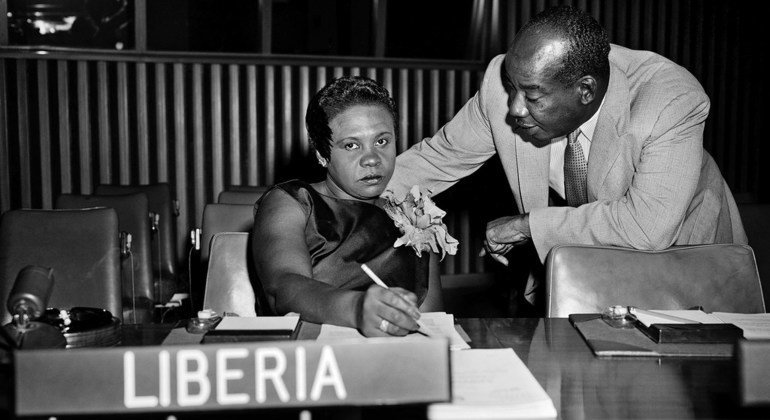 Liberia's Angie Brooks became the second female PGA in 1969. In this photo taken at the UN before she was elected she confers on the issue of self-governing territories in South West Africa with a Haitian colleague.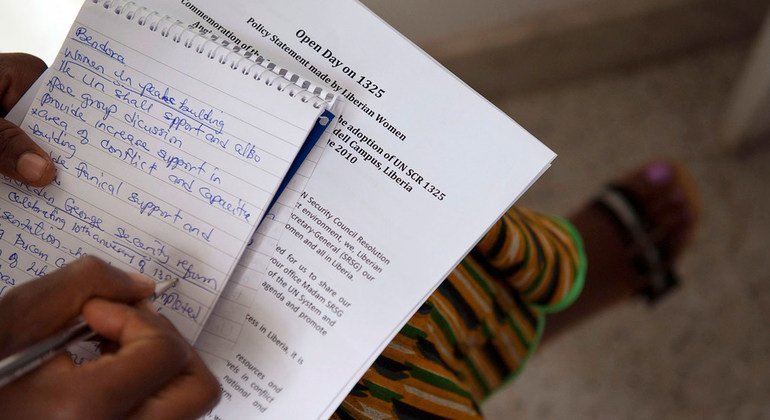 Ms Brooks died in 2007, but her memory lives on in the Angie Brooks International Centre established in the Liberian capital Monrovia to promote women's empowerment, leadership development, international peace and security. A young Liberian woman takes notes at a 2010 meeting at the centre on women, peace and security.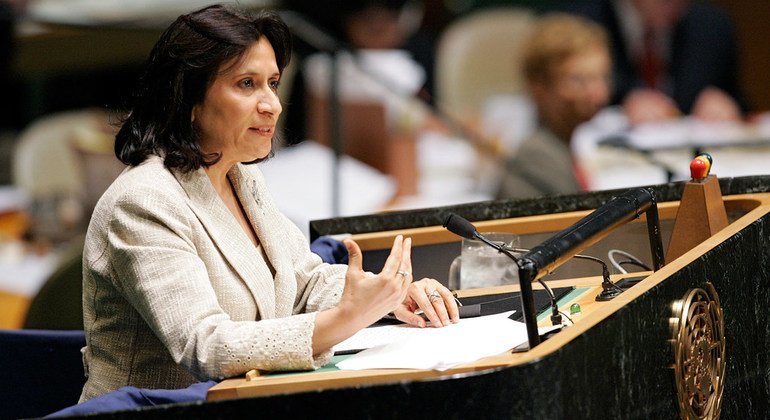 Haya Rashed Al Khalifa of Bahrain became the third woman PGA in the 61st session of the General Assembly in 2006.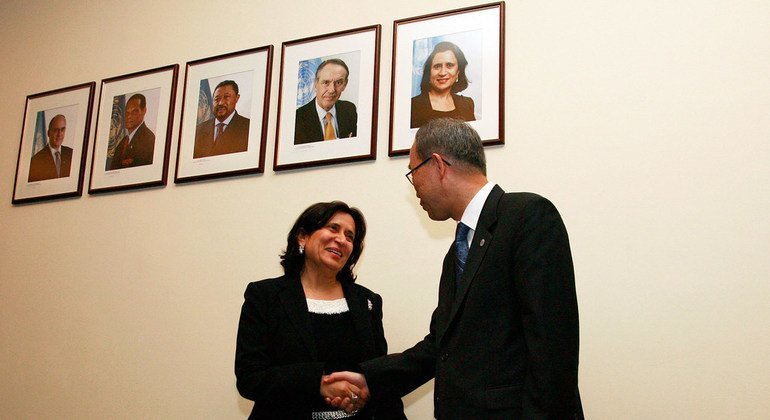 She was only the third woman in six decades to preside over the General Assembly. Here she is pictured at the end of her term with the then Secretary-General, Ban Ki-moon.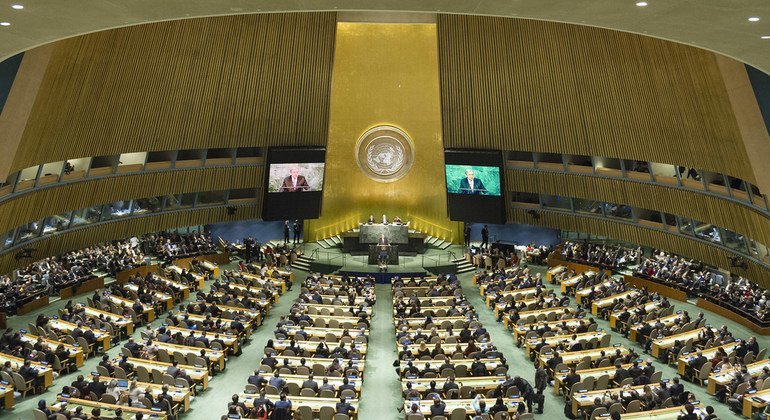 All 193 Member States of the UN have equal representation in the General Assembly and work together on a wide range of international issues. In September each year, world leaders gather for the annual General Debate. Ms Espinosa will assume her role in September 2018."