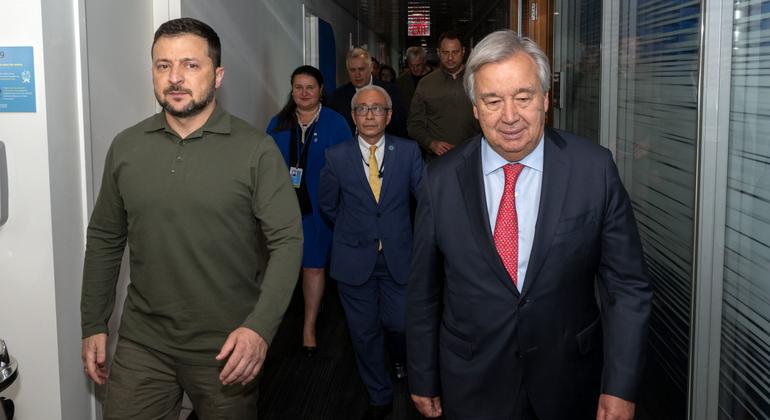 UN Photo/Eskinder Debebe
Russia's invasion of Ukraine, in clear violation of the United Nations Charter and international law, is aggravating geopolitical tensions and divisions, threatening regional stability, increasing the nuclear threat, and creating deep fissures in our increasingly multipolar world.
UN Secretary-General in remarks to the Security Council debate on Maintenance of Peace and Security of Ukraine, 20 September '23 
Black Sea Grain Initiative/Joint Coordination Centre
The horrific war in Ukraine has led to a large-scale humanitarian and refugee crisis. The Global Crisis Response Group Task Team is issuing a series of reports, which can be found here, on the global impact of the war on food, energy and finance systems.
Overview
The security situation in Ukraine deteriorated rapidly following the launch of a Russian Federation military offensive on 24 February 2022. The armed violence escalated in at least eight oblasts (regions), including Kyivska oblast and the capital city of Kyiv, as well as in the eastern oblasts Donetsk and Luhansk which were already affected by conflict.
The escalation of conflict has triggered an immediate and steep rise in humanitarian needs as essential supplies and services are disrupted and civilians flee the fighting. The UN estimates that 12 million people inside Ukraine will need relief and protection, while more than 4 million Ukrainian refugees may need protection and assistance in neighbouring countries in the coming months.
On 1 March 2022, the UN and humanitarian partners launched coordinated Flash Appeals  for a combined $1.7 billion to urgently deliver humanitarian support to people in Ukraine and refugees in neighbouring countries.
Within Ukraine, the plan requires $1.1 billion to meet the escalating humanitarian needs of more than six million people affected and displaced by military operations over the next three months. Outside the country, the UN requested $551 million to help Ukrainians who have fled across borders, principally to Poland, Hungary, Romania and Moldova.
Amin Awad, the UN Crisis Coordinator for Ukraine called for an "immediate humanitarian pause" , on 5 March, in the fighting between Russian and Ukrainian forces, as UN aid supplies continue to arrive in the country.
Information about the UN Country Team in Ukraine can be found here.
Featured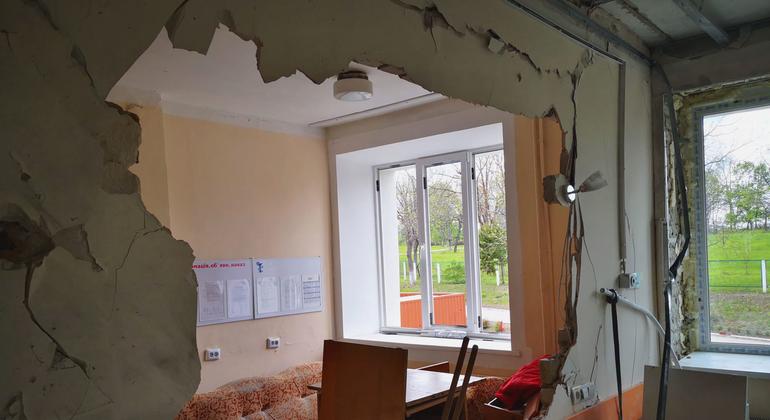 The UN deplored the horrendous civilian cost of the Russian invasion of Ukraine, which reached the 500-day mark on Friday.
The war began on 24 February 2022, and the UN's Human Rights Monitoring Mission in Ukraine (HRMMU) has confirmed that more than 9,000 civilians, including over 500 children, have been killed since then, though the real number could be much higher.
"Today we mark another grim milestone in the war that continues to exact a horrific toll on Ukraine's civilians," said Noel Calhoun, deputy head of the Mission.
The HRMMU reported that overall monthly casualties decreased earlier this year when compared to 2022, but the average number rose again in May and June, with the last two weeks among some of the deadliest since fighting began.
UN agencies in Ukraine
Related video and audio