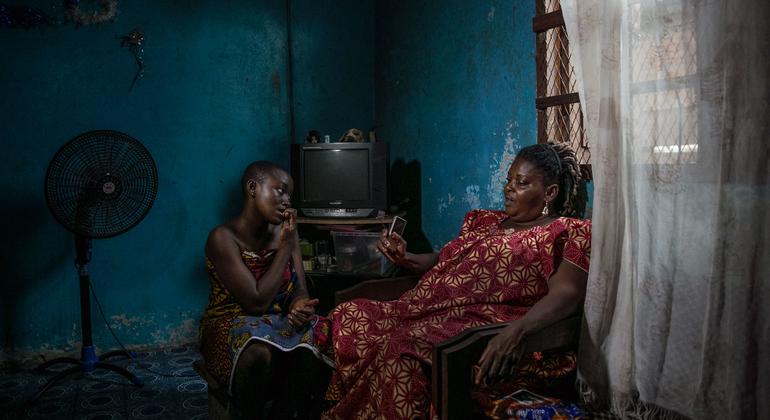 July 17 marks the Day of International Criminal Justice. A photo exhibition at UN Headquarters in New York is exploring how conflict tears at the fabric of society, and the life-changing support offered by those who help their own communities rebuild.
Aicha, the head of Nessemon, a widows' advocacy group in Côte d'Ivoire, prepares food each night to sell during the day to support the widows, who live in her compound.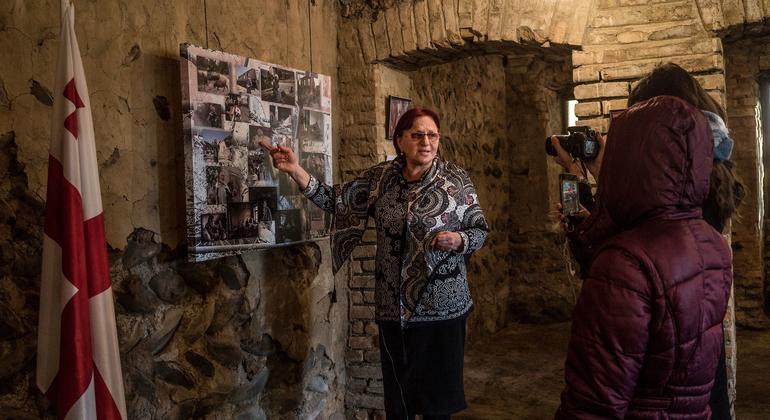 Lia founded the first makeshift war museum in her home in the town of Ergneti, Georgie, relating to the 2008 conflict in the country.
The museum comprises photographs, artefacts and other paraphernalia from the conflict. It is located in the basement of her home, located only a few meters from the Administrative Boundary Line.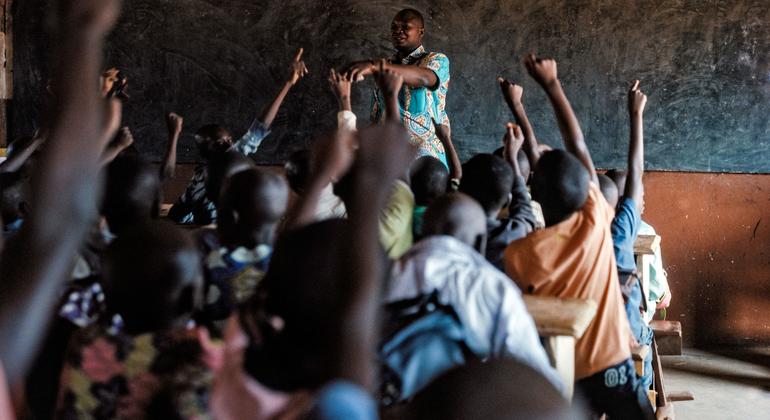 A crammed room of about 120 students, aged 11 to 14 at an all-boys school in Bangui.
Their teacher, Mr Basile, shows a picture of Muslim children being bullied by Christians and vice versa and asks the class: "Is this right or wrong?" The boys say "It's wrong!" in unison.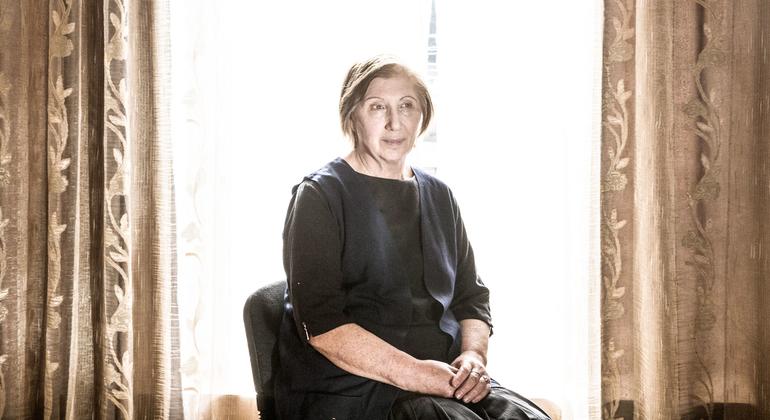 During the 2008 conflict in Georgia, Madona and her husband were abducted. He was killed. Madona fled with her three children to Koda.
She soon founded a women's organization, which facilitates a variety of women's social and economic initiatives among the internally displaced population.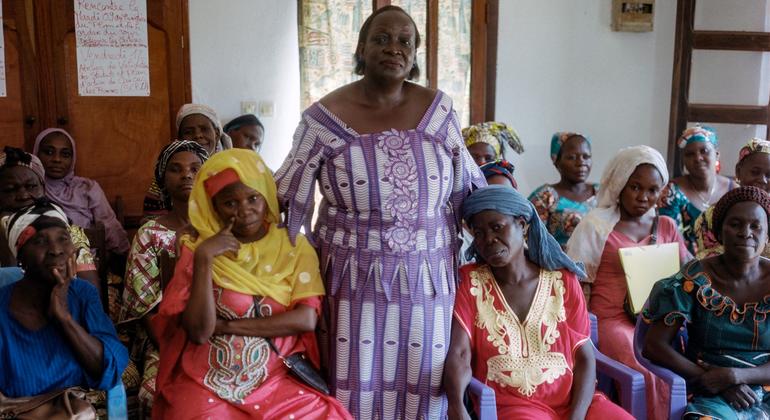 Chantal, coordinator of the Planète Femmes NGO, works with women victims of gender-based violence from both sides of the conflict in the Central African Republic.
They meet once a week so women can share their stories and offer mutual support.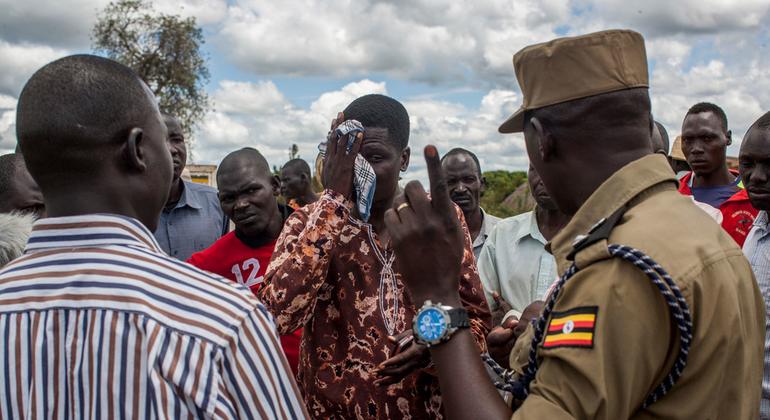 "Life after Conflict: Stories as told to ICC Outreach by survivors of the world's worst crimes" marks the 20th anniversary of the International Criminal Court on 1 July 2022.
The exhibition is on show at the United Nations in New York until 29 July.