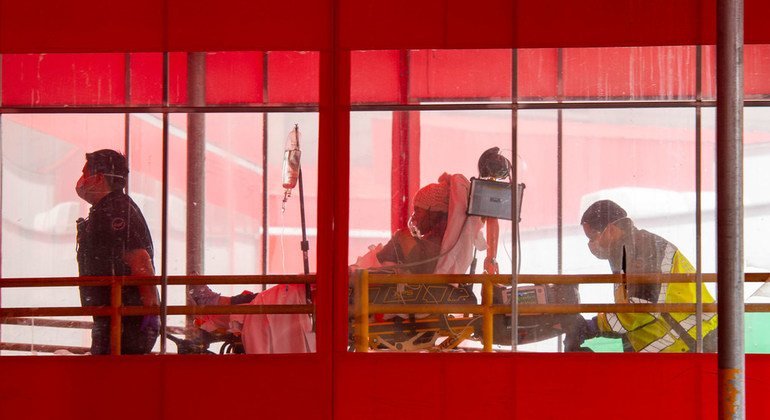 The United States has become the global epicentre of the coronavirus outbreak, recording more cases and deaths than any other country in the world. New York, home to UN Headquarters, is the worst hit city of all. Here, health workers at a hospital in Queens, admit a patient suspected of being infected with the virus.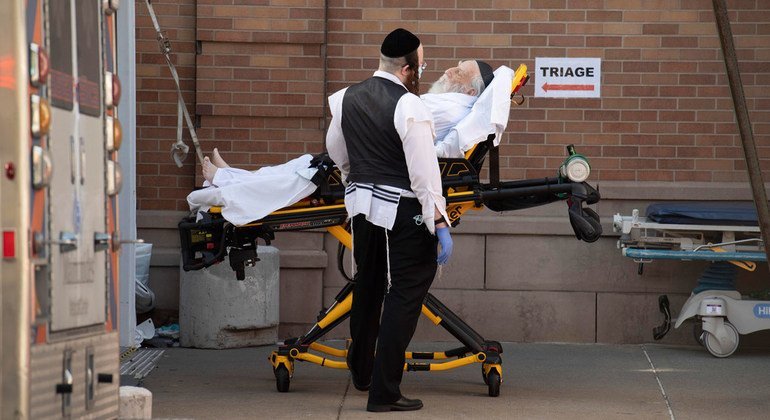 By 14 April, New York City alone had recorded almost 7,500 deaths due to the virus, as more people were being admitted into hospitals with symptoms.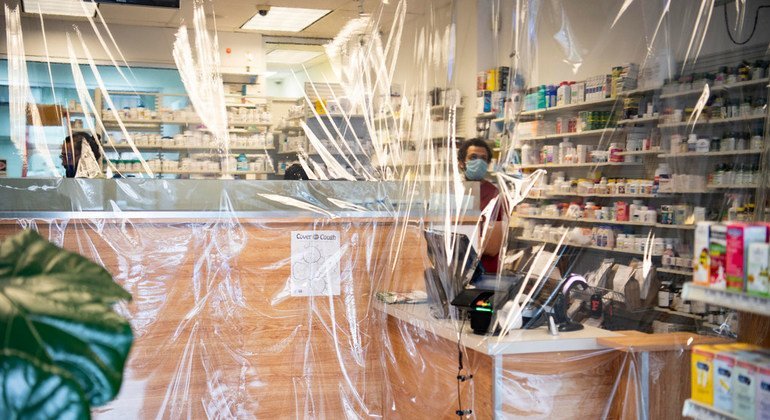 Across the US, people have been encouraged to keep at least 6 feet apart, or nearly two metres - the standard distance for 'social distancing.' In a pharmacy in New York's borough of Queens, special measures have been taken to separate potentially ill people from the staff.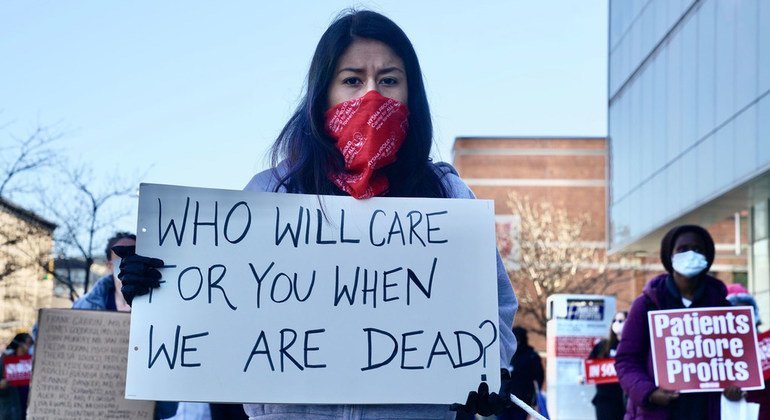 Meanwhile, health workers at a hospital in the historic Harlem neighbourhood of Manhattan, took to the streets to demonstrate over a lack of protective equipment for them to safely treat COVID-19 patients.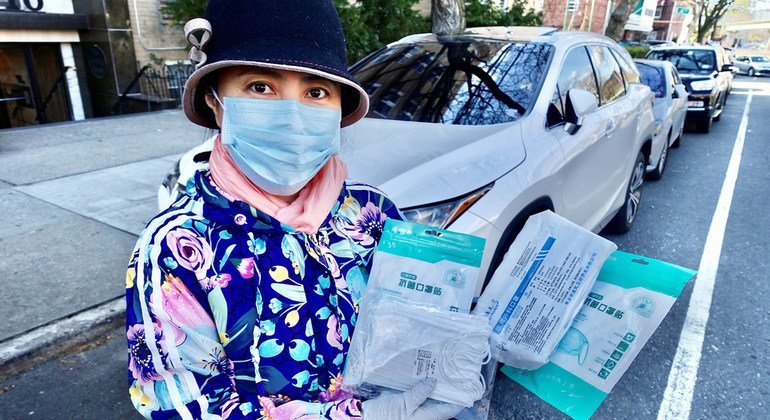 The UN made a major contribution to supporting health workers by donating 250,000 surgical masks to the city. Former and current staff members, like Sophia Wang, also contributed medical supplies.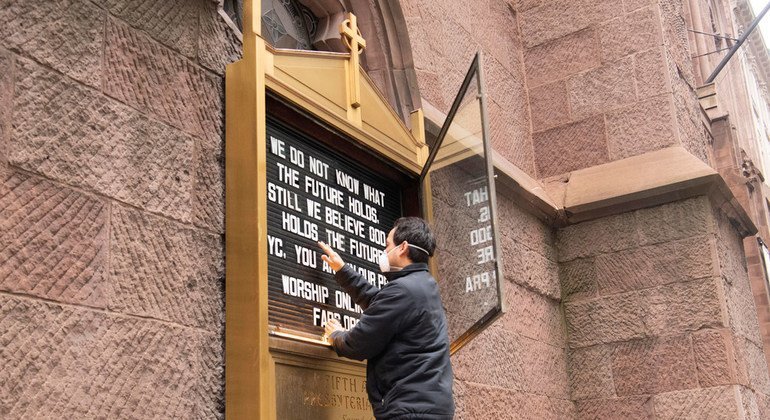 Churches and other places of worship have closed to the public, but one church in Manhattan, rallied parishioners and others with positive messages on a notice board.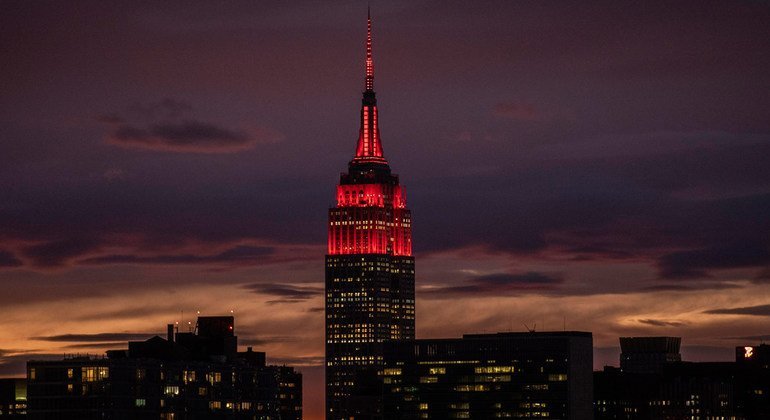 New York's iconic landmark, the Empire State Building was lit in red, pictured here from UN Headquarters in Midtown Manhattan, to pay tribute to first responders who are on the front line of the response to the pandemic.