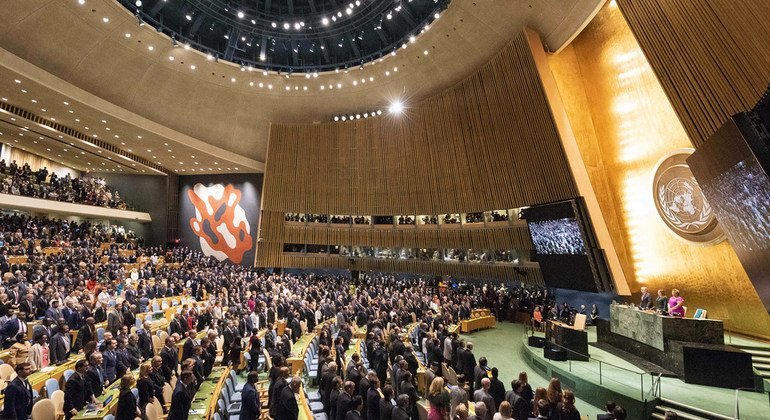 The general debate of world leaders got underway on Tuesday at the United Nations. All 193 Member States of the UN have the opportunity to address the General Assembly. A minute's silence was held to honour the late UN Secretary-General, Kofi Annan.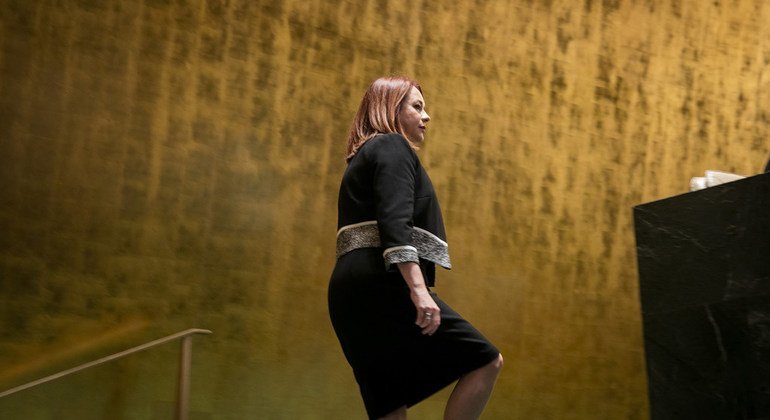 María Fernanda Espinosa, is the President of the 73rd session of the General Assembly. Her role is to preside over this annual get-together of heads of state and government. She will sit on the dais throughout the debate, welcoming presidents and prime ministers. (file Monday 24 September)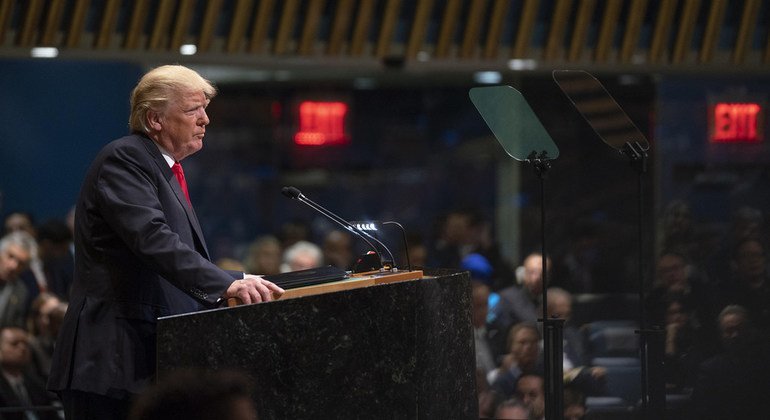 As host country, the United States is amongst the first to speak. President Donald Trump, who was addressing the general debate for the second time, said the "United States will not tell you how to live, or work, or worship. We only ask that you honor our sovereignty in return."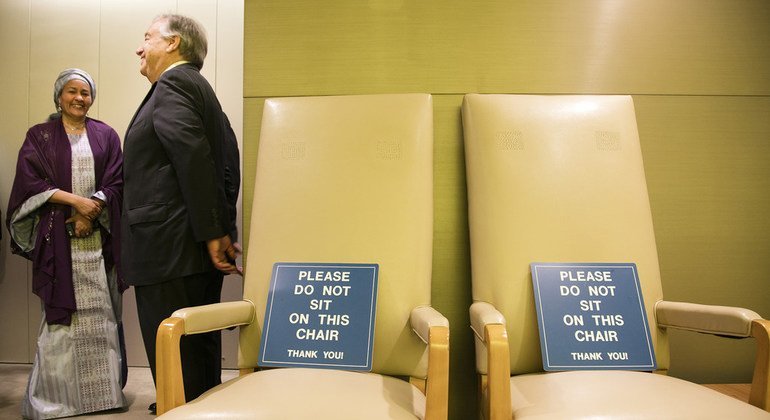 Speakers are escorted onto the General Assembly dais and asked to wait on a green chair prior to speaking. The UN Secretary-General, António Guterres and the Deputy Secretary-General, Amina Mohammed, observe the "Do Not Sit" protocol before the chairs were moved into the hall on Tuesday.
Meanwhile, beneath the General Assembly hall, the Vienna Café used to be a smoke-filled rendezvous for off-the-record encounters between diplomats. They still meet there, but the cigarettes and cigars have been replaced by cappuccinos and smart phones.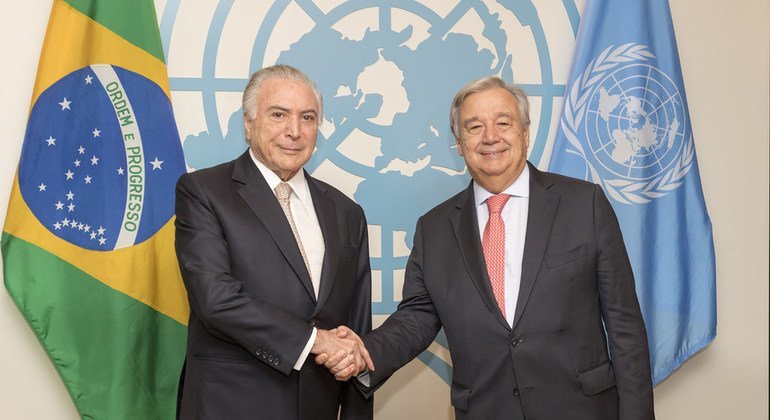 In a room behind the main podium, Secretary-General António Guterres (r) meets heads of state and government who are in New York for the general debate. Here he greets Michel Temer, President of Brazil.