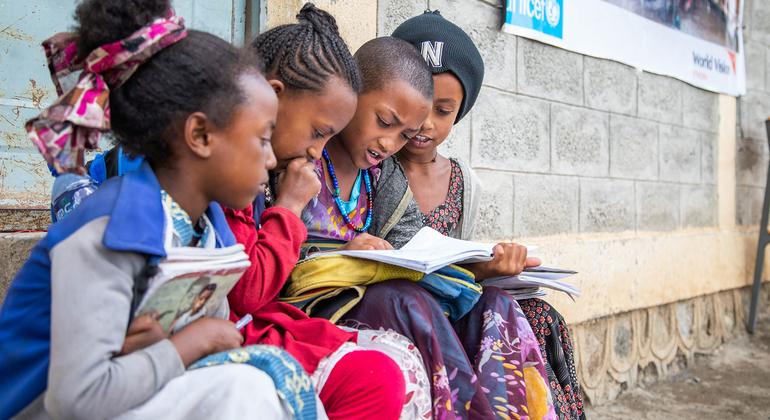 Ethiopia is prone to prolonged and multiple climate-induced and conflict-related emergencies that impact children's access to education, as well as the second largest host of refugees in Africa, which increases educational needs for additional students on top of its own populations.
As traditional gender norms and long distances to school bar some from education, it is imperative to implement early learning and school readiness, improved life skills education and engage communities to support girls' learning.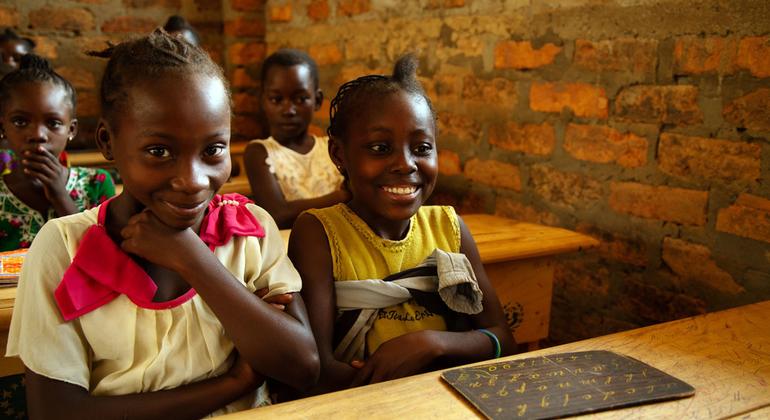 With many schools occupied by armed forces or become inaccessible due to conflict, displacement and instability, the Central African Republic (CAR) has become one of the toughest places on earth to be a child.
Because children need access to safe learning spaces and quality education, the UN Children's Fund (UNICEF) is prioritizing child-centred interventions to allow students to safely return to school while also developing sustainable water, sanitation, and hygiene infrastructure in underserved areas.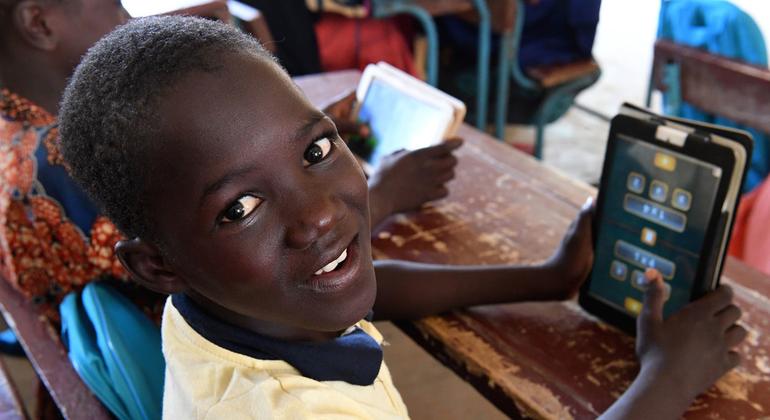 Amidst ongoing conflict and insecurity in Niger and the surrounding Sahel region, coupled with school closures triggered by the COVID-19 pandemic, many students have been unable to attend classes – exposing them instead to exploitation and abuse.
UNICEF advocates for interventions so all children can access a quality education, such as improved educational access; behavioural and social changes; and better government budgeting allocations to education.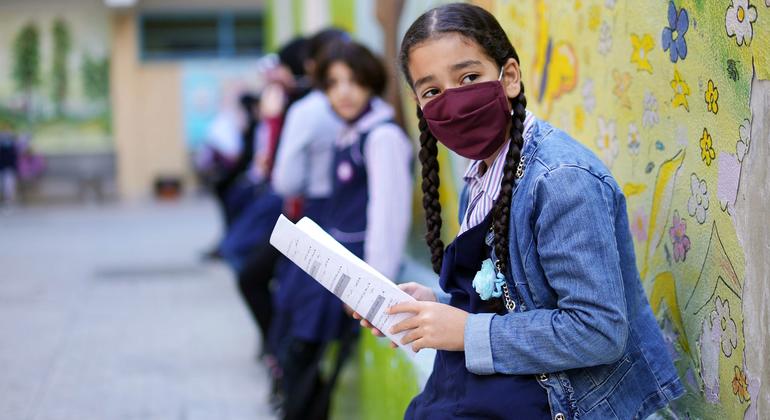 Between a refugee influx and an economic crisis that has been exacerbated by the COVID-19 pandemic, schools in Lebanon have been dealt a severe blow, even as the destabilized State faces a rising demand for publicly funded education and an increasing number of out-of-school children with only limited resources.
In close partnership with the Education Sector, including UN agencies, the Education Ministry has drawn up a five-year education response strategy that focuses on improving educational access and the quality of educational services and systems.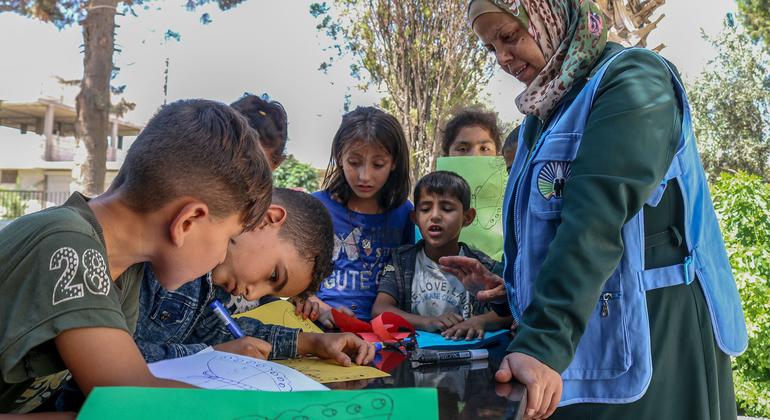 After seven years of crisis in Syria, conflict, displacement, and insecurity along with a lack of learning spaces and qualified teachers have caused millions of children to miss out on education.
With over 7,000 schools damaged or destroyed, interventions centres and pre-fabricated classrooms are being targeted to get pupils back into their studies – along with teacher training, alternative learning programmes and essential teaching materials that meet children's need both in school and in the community.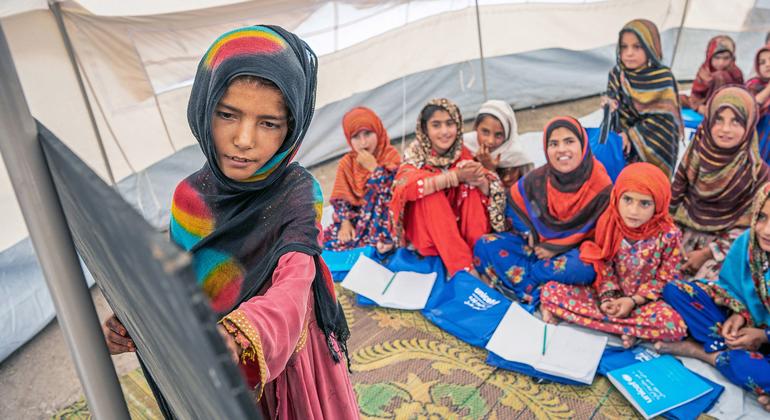 Even before most foreign aid was interrupted in Afghanistan after it was toppled by the Taliban last year, decades of conflict, poverty and prolonged drought have left half the population struggling to put food on the table and nearly 10 million girls and boys dependent on humanitarian assistance to survive.
Of the estimated 3.7 million children who are out-of-school in the country, 60 per cent of them are girls, according to UNICEF, which advocates for their education as both a moral imperative and an economic necessity.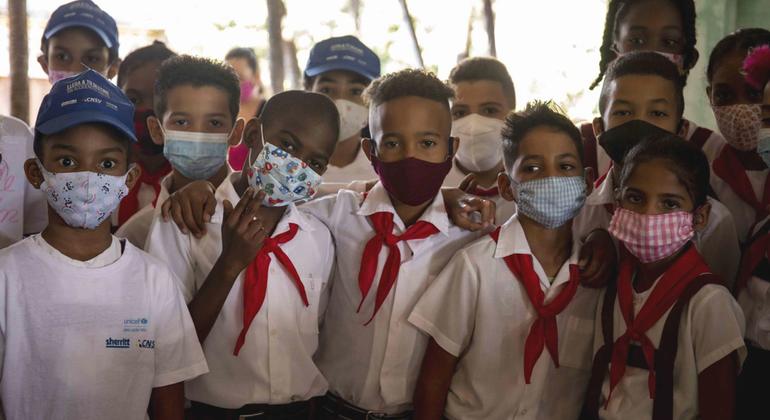 According to national statistics, 11,842 children with disabilities in Cuba – almost half of whom struggle intellectually – attend regular schools, as part of an inclusive education process.
Within the general education system, inclusive education provides meaningful learning for all students, allowing pupils with and without disabilities to attend the same age-appropriate classes, with personalized support as needed.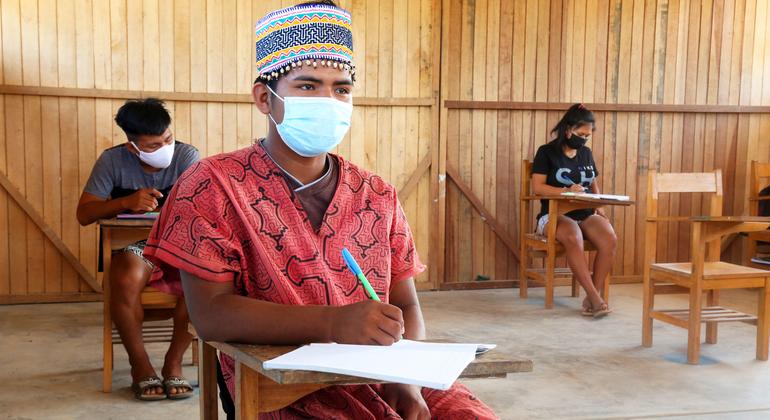 The UN Transforming Education, Building our Future Summit will be held at the Organization's New York Headquarters in September to address the often slow and unseen crisis children and youth worldwide are confronting, namely equity, inclusion, quality and relevance.
The Summit will provide an opportunity to elevate education in the global political agenda and to mobilize action to recover pandemic-related learning losses and sow the seeds to transform education in a rapidly changing world.