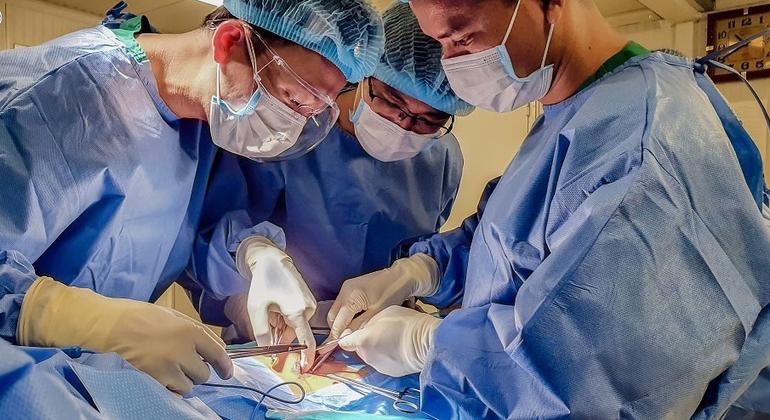 Having first provided peacekeepers to the United Nations in 2014, Viet Nam has been a consistent contributor ever since. In 2018, it deployed a full contingent to the Level-2 field hospital in the UN Mission in South Sudan (UNMISS), which UN peacekeeping chief Jean-Pierre Lacroix has called "essential to the success of the mission and the health and well-being of our personnel, even more so during the pandemic."
The health and safety of its peacekeepers is a priority for the United Nations. Viet Nam's provision of a Level 2 Field Hospital to the UN Mission in South Sudan has ensured that peacekeepers get the necessary medical support. A Level 2 hospital provides advanced life support, basic surgery, intensive care, and limited patient holding capacity. Here, Vietnamese medical personnel perform surgery at their hospital in Bentiu.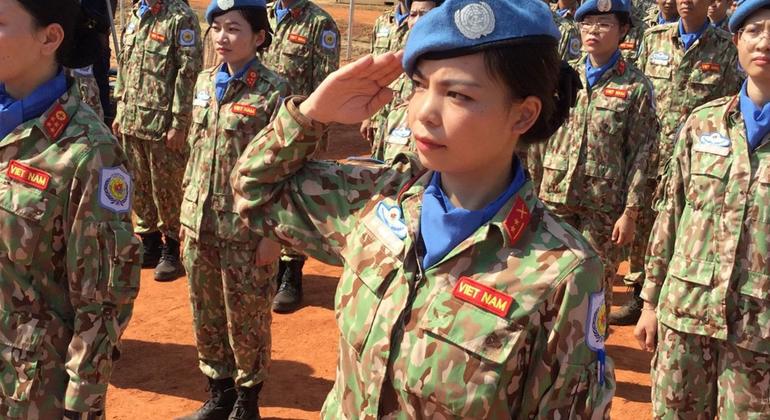 Women peacekeepers serve as powerful mentors and role models for women and girls in post-conflict settings and they enable peacekeeping operations to better access the local population. More than 20 per cent of Viet Nam's peacekeepers are women, well above the UN average. Here, 10 women are among the 63 Vietnamese peacekeepers who were awarded the UN Medal at a ceremony in Bentiu, South Sudan in November 2019.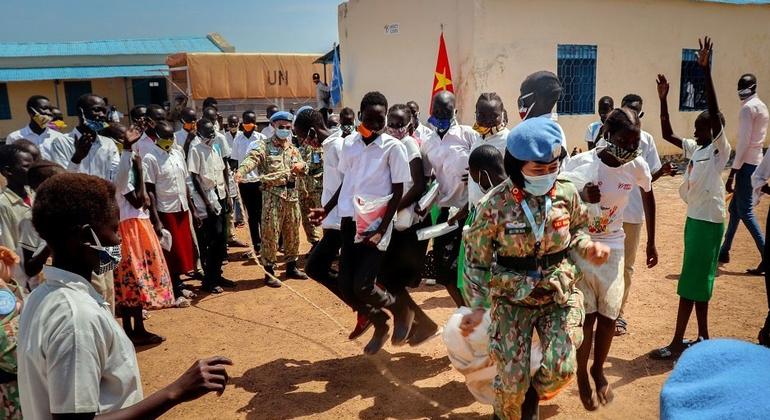 Building a warm relationship with the local population is essential to the success of any UN Peacekeeping operation. Here, Vietnamese peacekeepers enjoy a day of healthy and fun sports activities with local youth.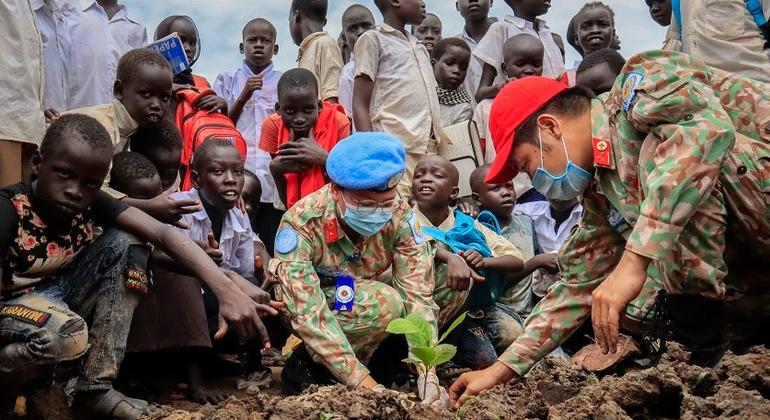 Vietnamese peacekeepers support the UN Mission in South Sudan's 'Carbon Sink Initiative,' designed to reduce the mission's ecological footprint in the country. In recent decades, UN Peacekeepers have planted tens of thousands of trees in its operations around the world. UN peacekeeping missions often involve local youth in such projects. Here, peacekeepers plant a sapling.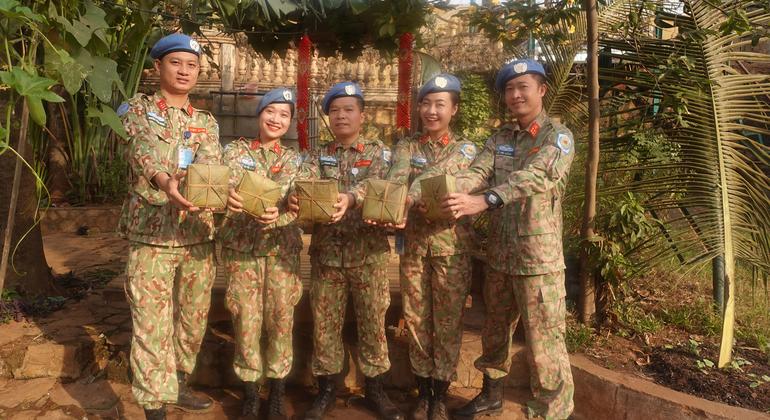 After its successful experience in South Sudan, Viet Nam decided to expand its involvement to UN Peacekeeping by deploying military staff officers and experts on mission to the UN Multidimensional Integrated Stabilization Mission in the Central African Republic (MINUSCA). Here, peacekeepers deployed thousands of miles away from their friends and family celebrate Vietnamese Lunar New Year at their base in Bangui and display their traditional "CHUNG cakes" a tasty reminder of home.