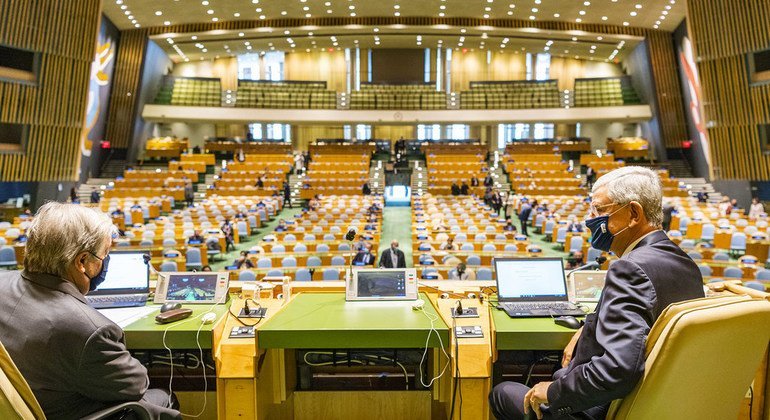 The annual get-together of world leaders is underway at the United Nations, albeit virtually, with world leaders sending in prerecorded videos amidst the COVID-19 global lockdown, creating an event which the UN chief has described as "beyond recognition" compared with any previous year.
Secretary-General António Guterres (left) speaks with Volkan Bozkir, President of the UN General Assembly, as the General Debate of the 75th session of the Assembly gets underway on Tuesday.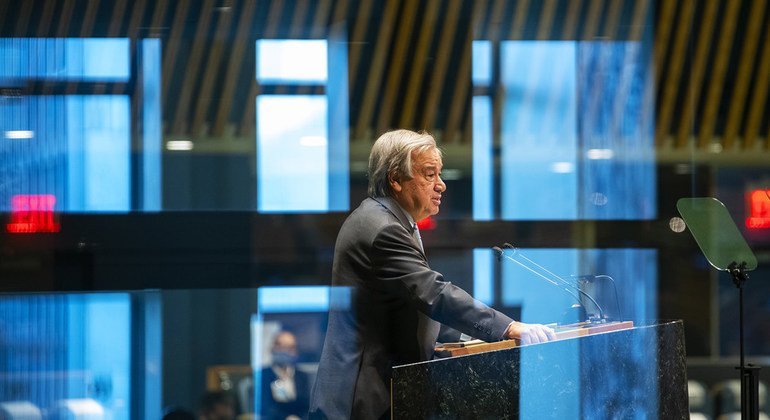 Addressing the debate in person, UN Secretary-General António Guterres said that "in a world turned upside down, this General Assembly hall is among the strangest sights of all".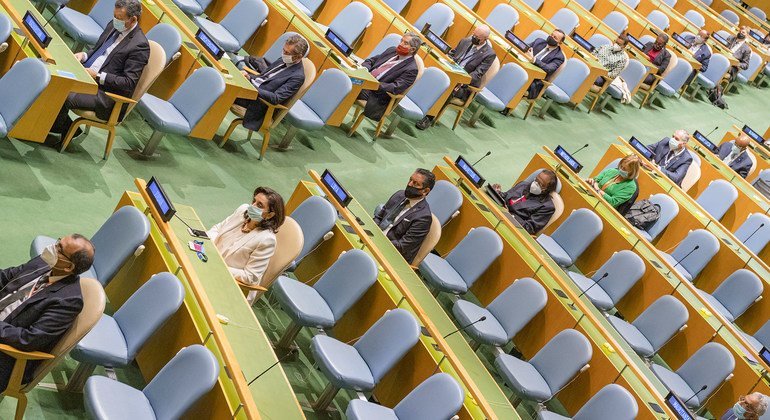 Only one delegate from each UN Member State was present in the General Assembly hall which is typically standing room only on the first morning of the debate. The delegates were spaced apart to observe social distance guidelines as part of measures to slow down the spread of COVID-19.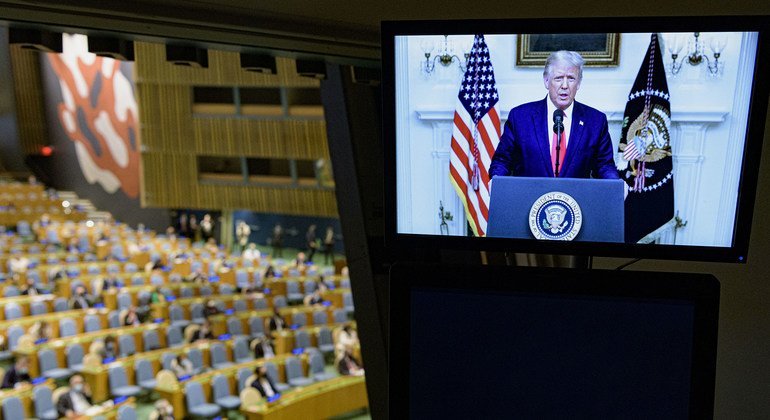 President Trump of the United States addressed the debate in a seven-minute recorded message from the White House, an unusually short speech from the US leader and well within the 15-minute limit for speeches.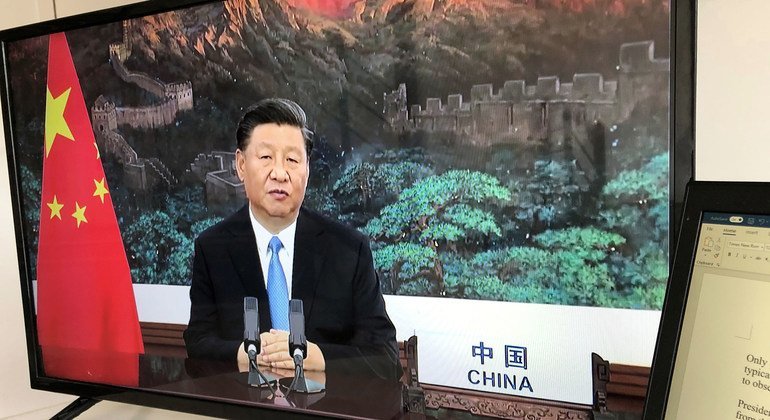 Also, somewhat unusually, four (China, France, Russia and the US) of the five Permanent Members of the Security Council addressed the very first session. The Chinese President, Xi Jingping's message was recorded against the backdrop of the Great Wall of China. The United Kingdom's premier is due to address the debate on Saturday morning.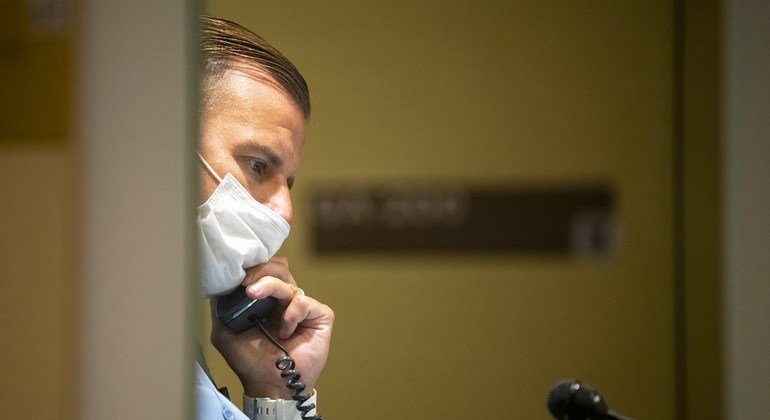 Despite the virtual nature of the debate, UN security officers have continued to ensure that the UN premises and the essential staff who have been hard at work there for the General Debate, and throughout the pandemic, remain safe.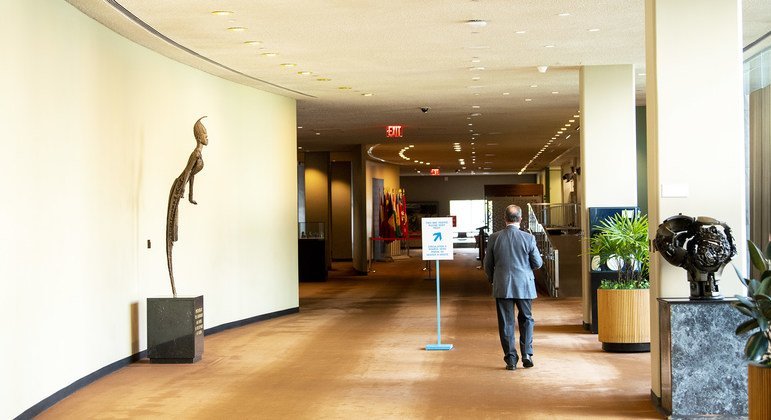 The normally bustling corridors of the United Nations are eerily calm as the world's leaders and diplomats have stayed at home because of the pandemic. Up to 40 per cent of staff have recently returned to the UN campus in Midtown New York, adapting to the new normal of working during this once-in-a-century pandemic.