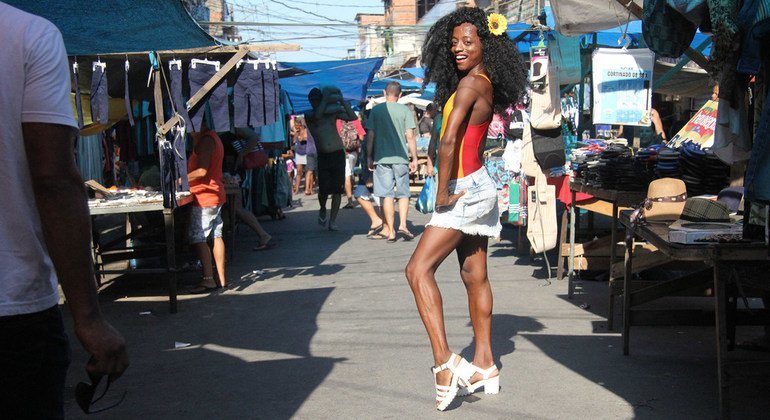 Photographers in Rio de Janeiro, have been focusing on the human rights of disenfranchised groups living in the Brazilian city's slum areas.
Matheus Affonso considers himself an "LGBT photographer" and believes it's important to "portray a population that is often invisible inside the favela", or slum area.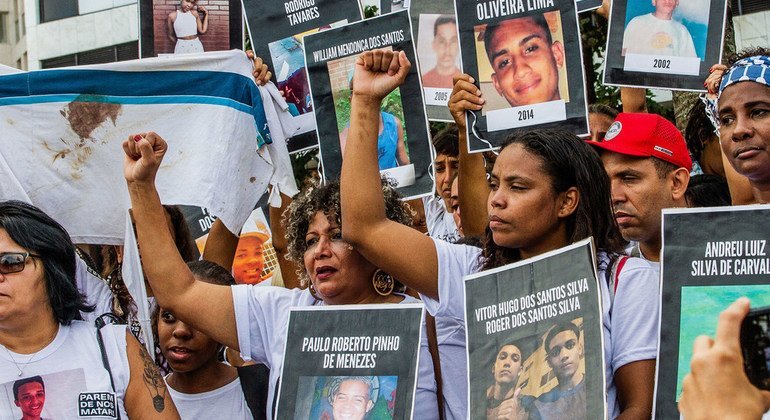 Journalist Jacqueline Fernandes also focuses on highlighting the challenges faced by communities living in the city's poorest neighbourhood, such as the families of people killed during police operations in the favelas.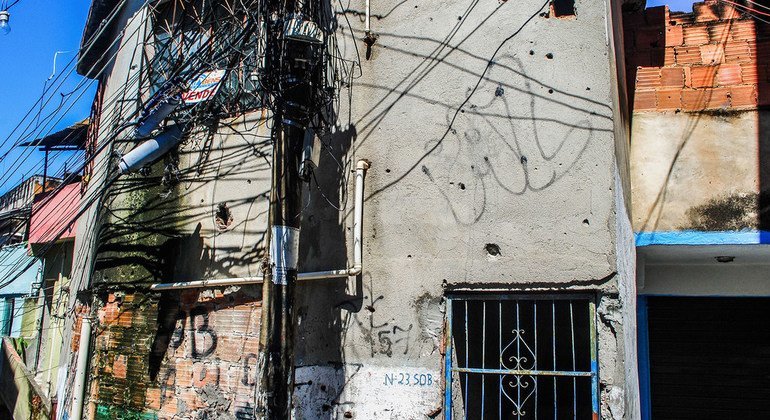 Ms Fernandes says she wants each person in the favela to be "recognized as a human being." Here, the word peace is written in Portuguese, on a building riddled with bullet holes.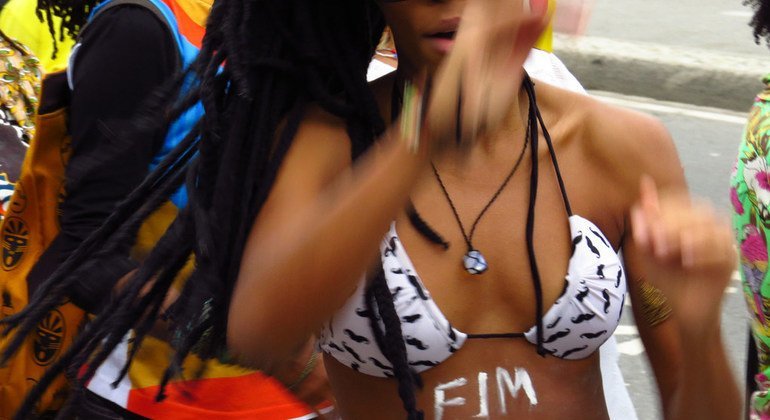 A young activist joins a march to protest against racism and violence and to call for gender equality.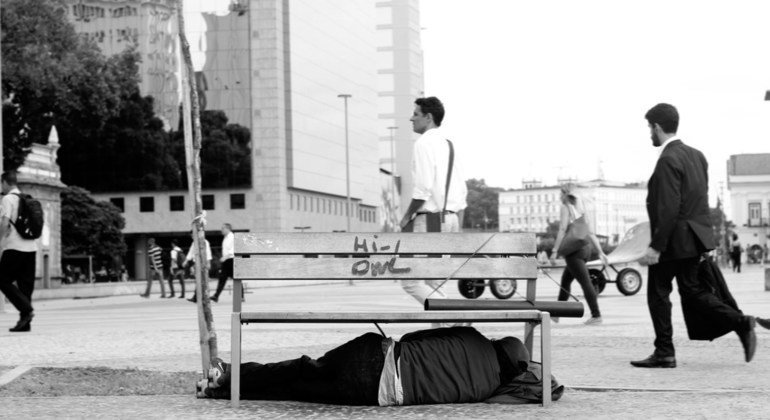 Homeless people face widespread discrimination and have to fight for their rights, according to photographer, Carolina Olgador.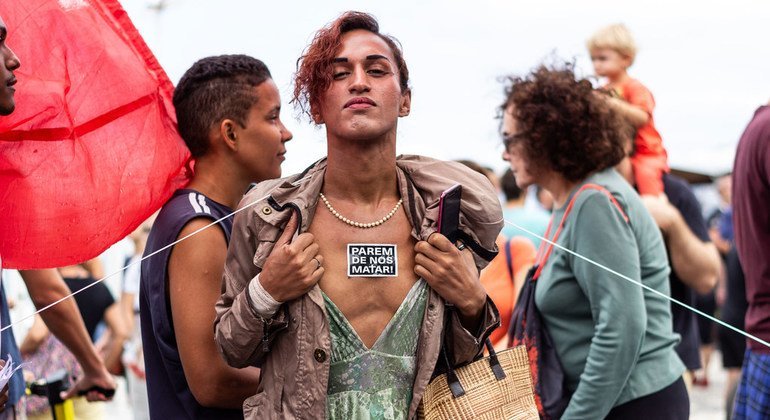 "Stop Killing Us," reads the sticker on WellDonna Taiz Coelho's chest, in reference to the everyday threats she believes LGBTQ people face.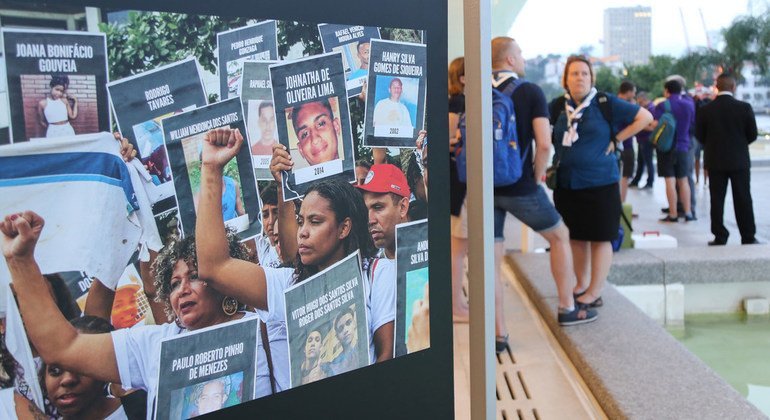 The photos were all selected to be part of a United Nations-supported exhibition in Rio de Janeiro on human rights and the UN Sustainable Development Goals.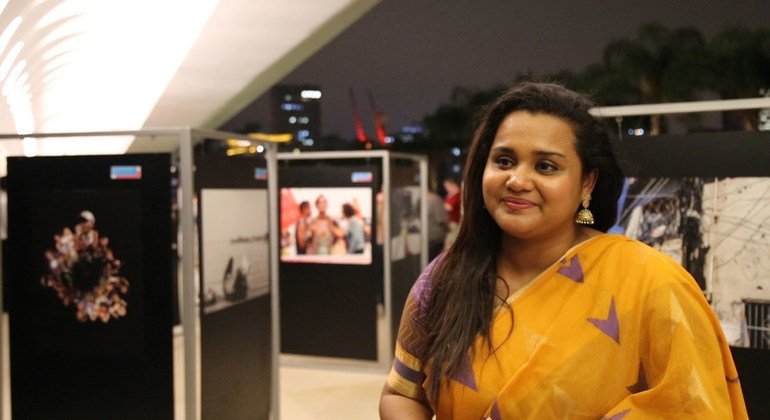 Touring the exhibition, Jayathma Wickramanayake, the UN Secretary-General´s Youth Envoy said: "Photography is a really powerful way to say that the sustainable development agenda is not just about development, it's also about human rights."