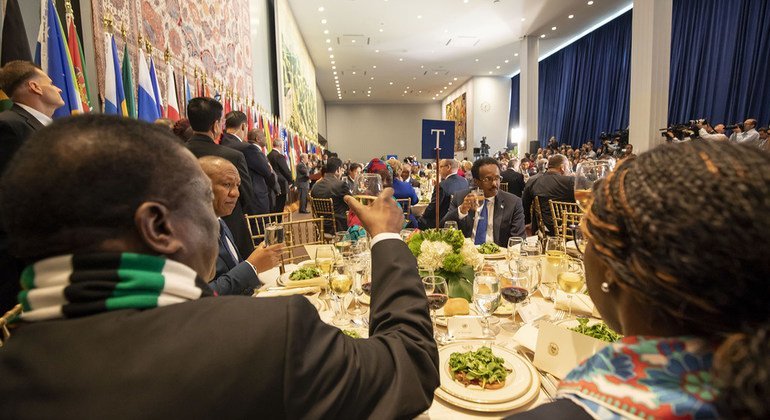 At the annual UN General Assembly meeting, the spotlight inevitably falls on the set-piece speeches by world leaders, but there is much more going on behind the scenes, including the appearance on Tuesday, of the cult Japanese cartoon character Hello Kitty, in support of the Sustainable Development Goals.
Each year the UN Secretary-General António Guterres hosts a private lunch to toast the 193 Member States of the organization.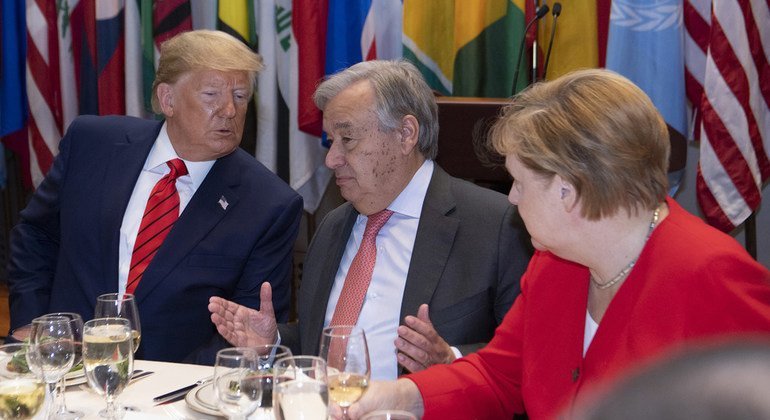 This year President Donald J. Trump of the US and the German Chancellor, Angela Merkel, joined the UN chief at the top table.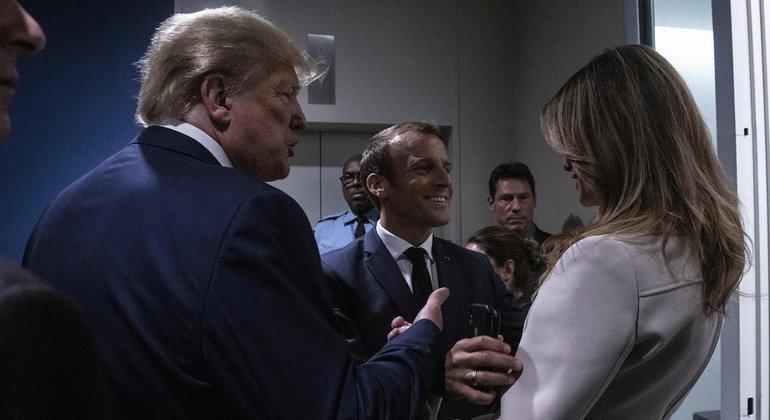 Earlier, President Trump watched on as the First Lady and President Macron of France shared a humorous moment.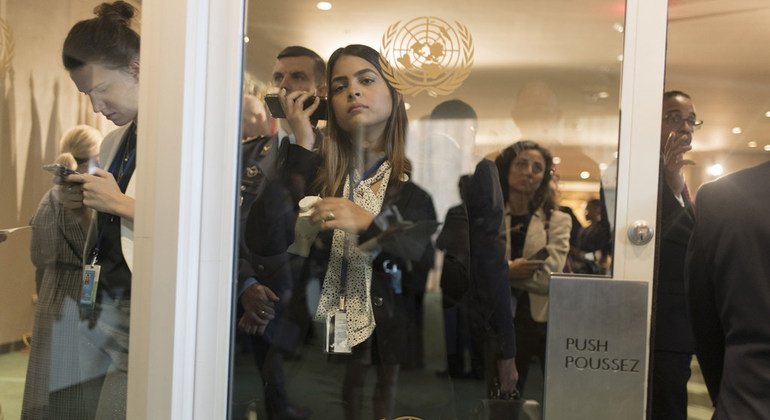 There is restricted access around the UN building during what is known as high-level week, so many people need to follow events remotely.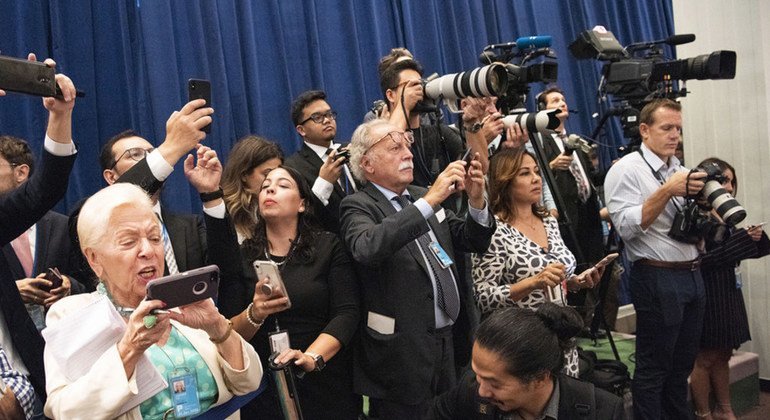 The world's media does get access to newsmakers in some key locations.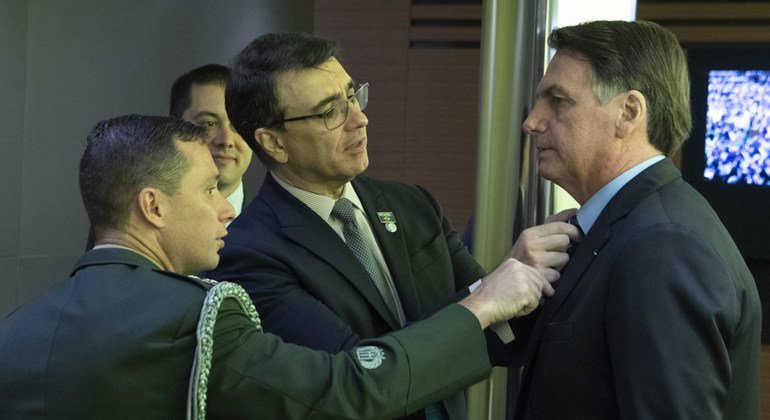 But not room GA-200, where global leaders, like Brazilian President Jair Bolsonaro (r), take a few moments to prepare themselves before delivering their big speeches from the iconic podium in the General Assembly Hall.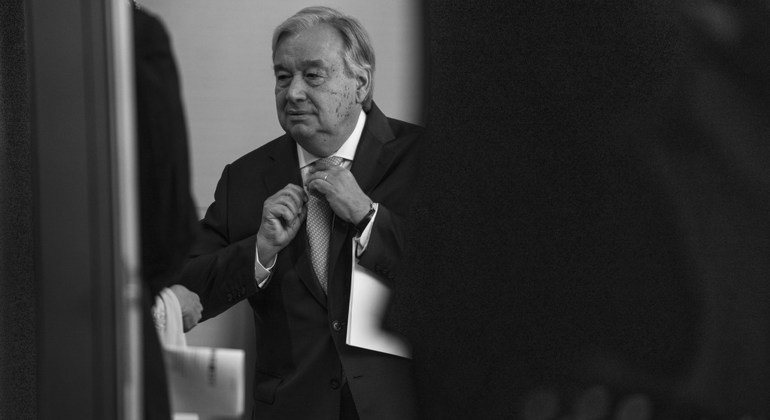 The Brazilian President was not the only person ensuring his tie was just so; Mr Guterres also made some last-minute sartorial adjustments.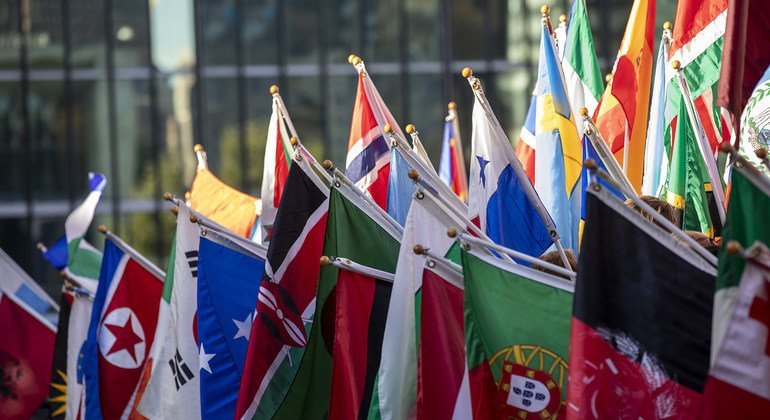 The General Debate of the UN General Assembly, when every Member State has an opportunity to address a world audience, continues until Monday.