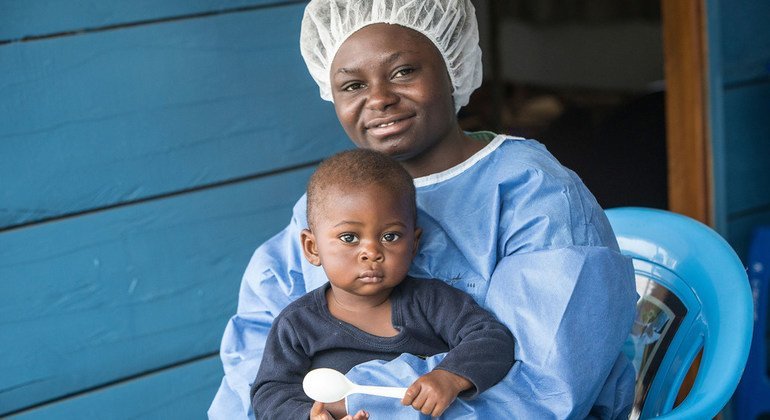 The Ebola outbreak in the eastern Democratic Republic of the Congo (DRC) has continued for more than a year and the United Nations has played a key role in saving lives and preventing it from spreading.
In the eastern Democratic Republic of the Congo (DRC), an outbreak of the deadly Ebola disease has affected thousands of people over the last year. A young boy, whose mother is suspected of contracting Ebola, is cared for in a centre in Butembo set up by UNICEF.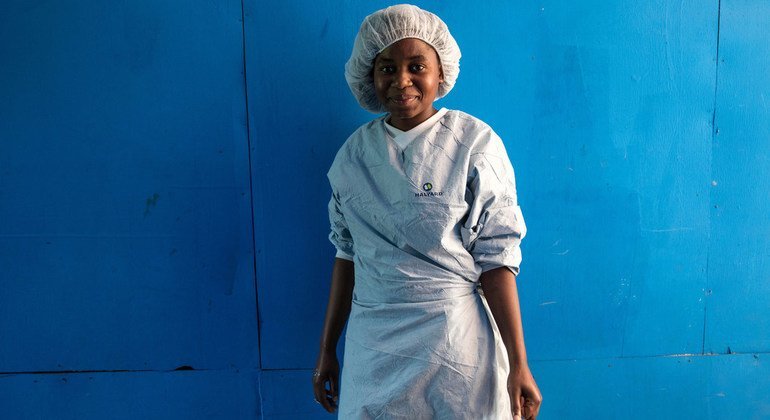 Ruth Kavira Sikwaya contracted Ebola in November 2018 and recovered following treatment. She now works in the childcare centre in Butembo, caring for children who have been orphaned by the spread of the disease in the east of the country.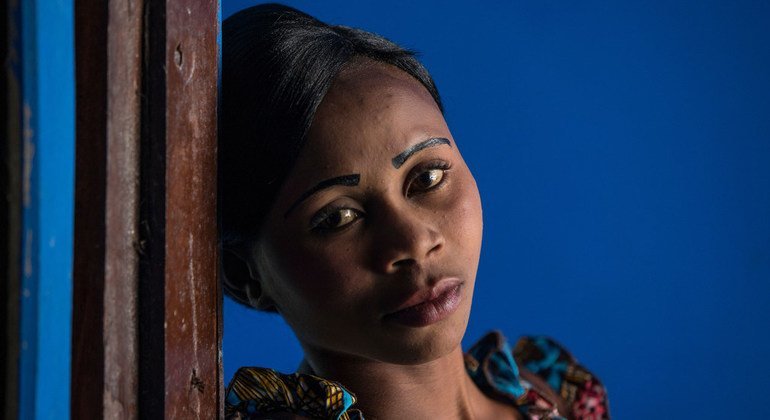 24-year-old Kavira Kaviavu Matumaini also survived after a month of treatment. She, too, works in the childcare centre and says "I love the community and it feels like a family here."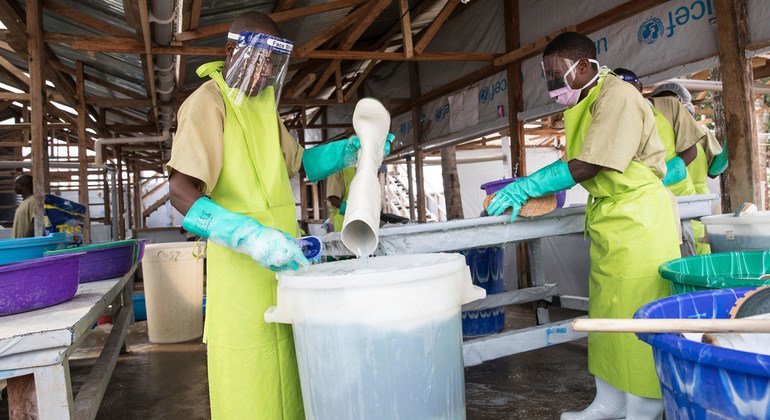 Ebola is a deadly infectious disease and has claimed the lives of more than 1,900 people in the eastern DRC. Ebola treatment units like the one in Butembo need to follow strict hygiene protocols to avoid reinfection.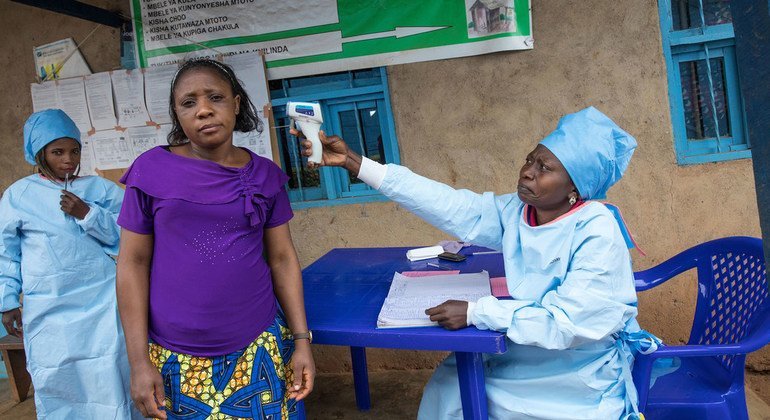 A vaccine is available to prevent the spread of Ebola, the challenge is reaching communities at risk.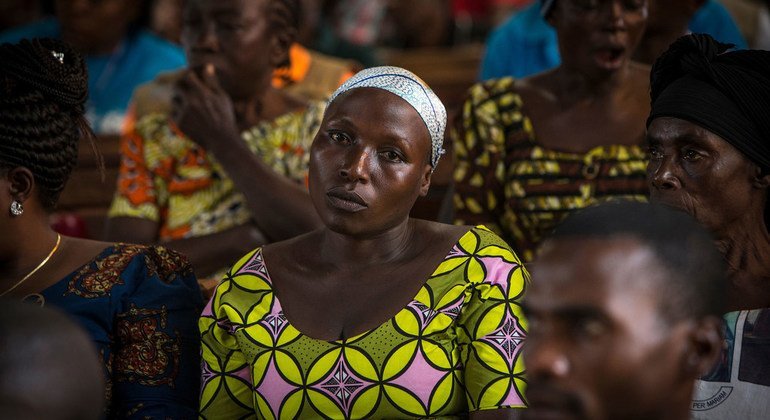 Insecurity, including attacks on health centres, and a lack of trust among locala, has hampered efforts by the UN, the Congolese Government and other partners. UN Emergency Ebola Response Coordinator David Gressly said that "an enhanced UN-wide response is required to overcome these operating constraints."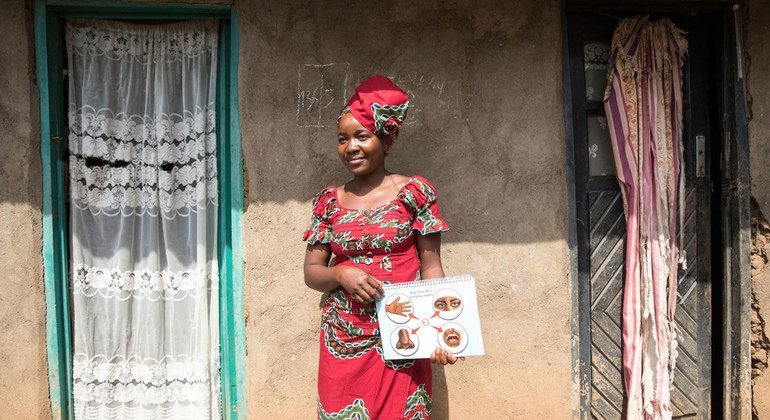 A key part of the Ebola response has been to establish community committees of local people to explain the threat of the disease, help reduce fear and encourage people to seek early treatment. Lwanzo Kahindo, seen here, is part of women's group in Butembo, which engages with up to 15 families each day.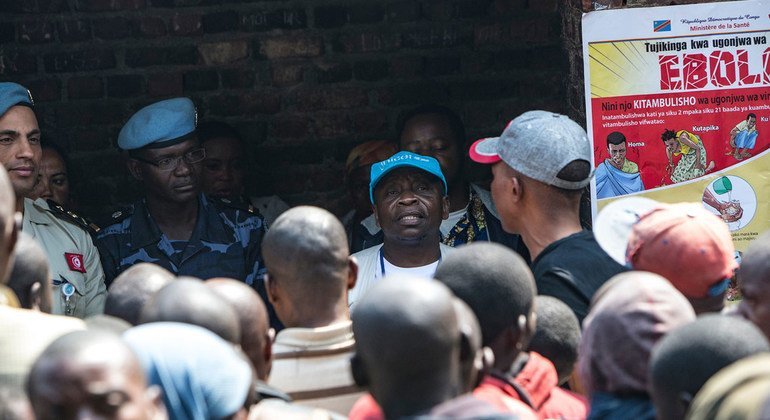 And UNICEF representatives, supported by UN peacekeepers, have visited prisons to sensitize inmates to the dangers of Ebola.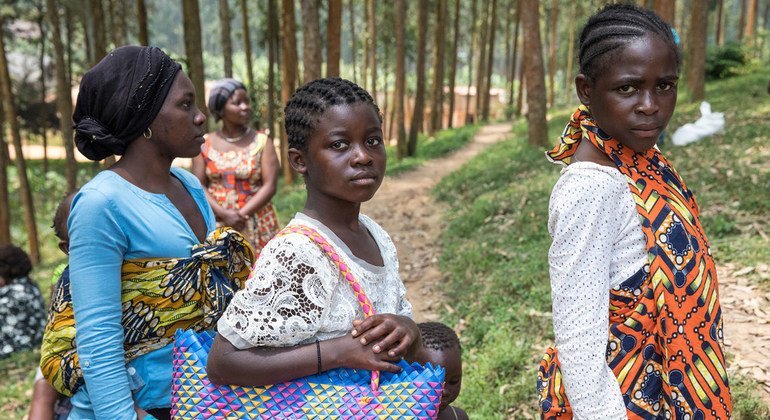 Meanwhile, in a country which the UN describes as having "one of the largest and most complex humanitarian crises in the world," food aid is provided by the World Food Programme to almost half a million people including Ebola survivors.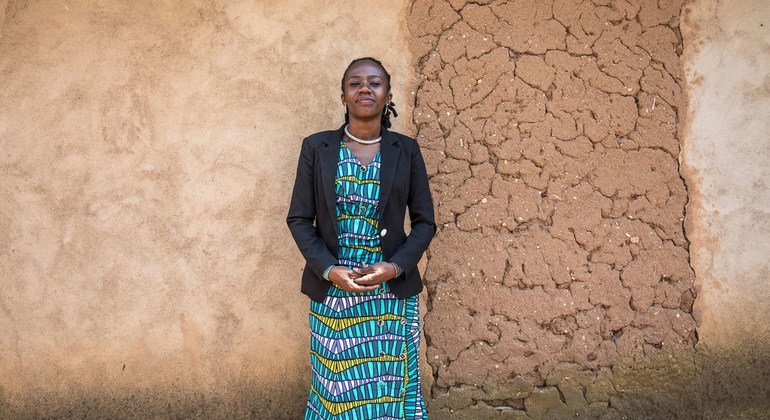 The UN says the "trust of the communities threatened by the virus is critical to the response."
It is local people like Huguette Vithya who are involved in community action. An Ebola survivor herself, she will be playing a crucial role in halting the outbreak of the deadly disease.