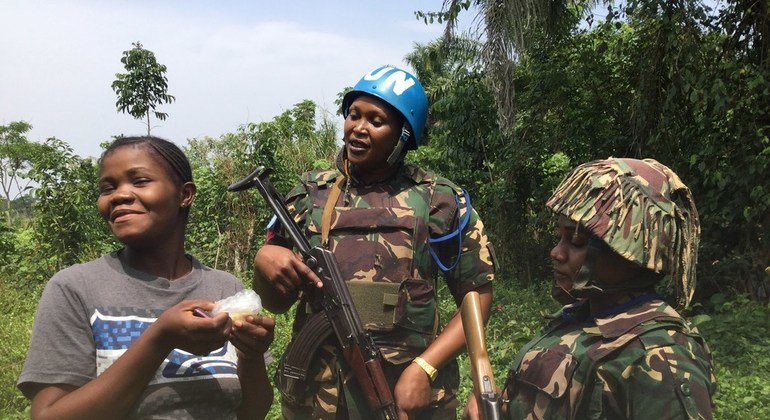 Forty-three women are currently deployed in the Tanzanian contingent in the Force Intervention Brigade (FIB) in the North Kivu town of Beni. Their role is to boost security in the conflict-prone area. In December 2017, 15 of their compatriots were killed after being ambushed by rebel militia, while bravely defending the UN base at Semuliki, in the same area. It marked the biggest single loss of 'blue helmets' in recent UN history.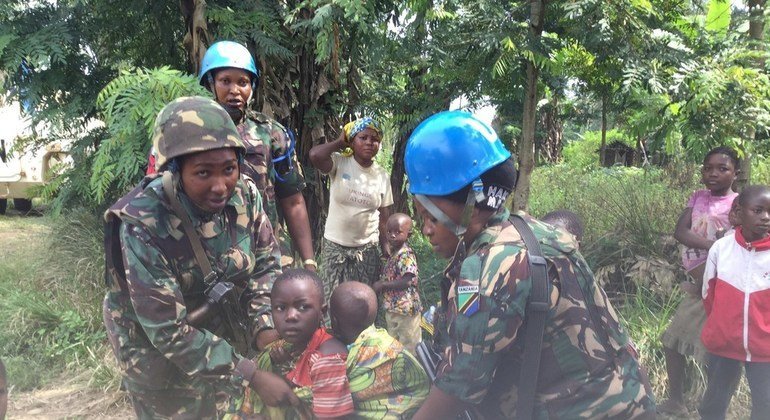 The FIB, which is part of the UN peacekeeping mission, MONUSCO, has a mandate to "neutralize and disarm armed rebel groups. The force also supports local communities.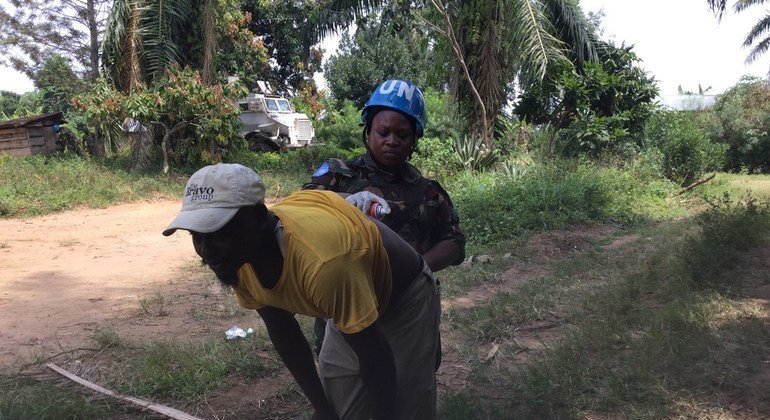 Women health practitioners are integrated into the Tanzanian contingent. Here, a peacekeeper provides care to an injured civilian.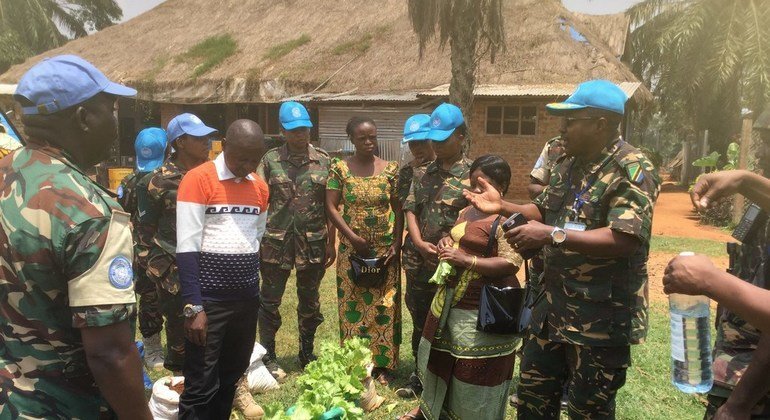 And the UN peacekeepers also advise women farmers on how to sustainably farm vegetables for both selling and household consumption.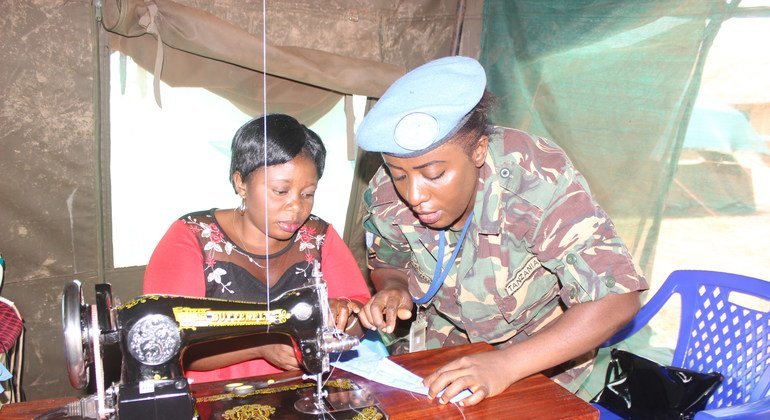 A lack of security in North Kivu has pushed many women into poverty. The Tanzania contingent has been teaching skills, such as sewing, so local women are able to earn some money.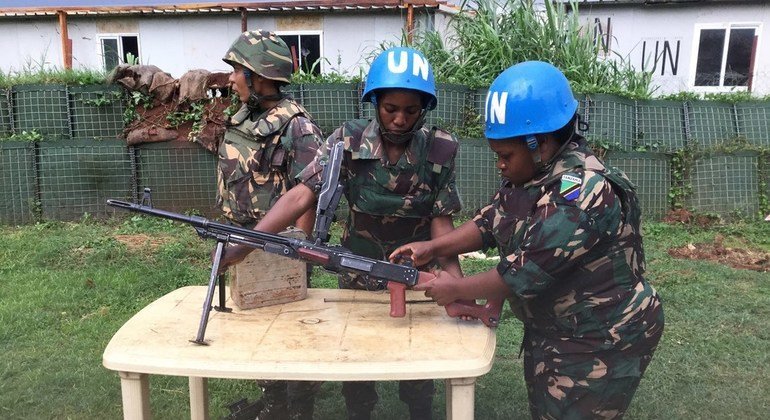 The women peacekeepers primary role is to join their male colleagues on patrol and prevent local people from armed attacks.