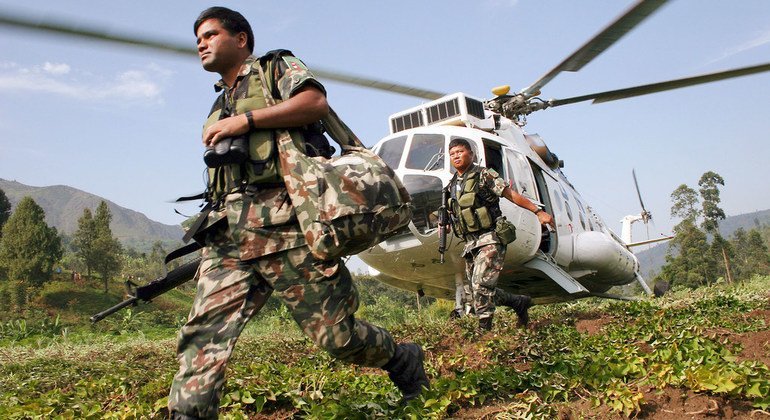 The service of Nepalese men and women has not come without enormous sacrifice – 76 of them have lost their lives serving under the UN flag over the past six decades. Nepalese peacekeepers serving with the UN Operation in Burundi are seen here arriving in the town of Isale to check on security and the local population in December 2004.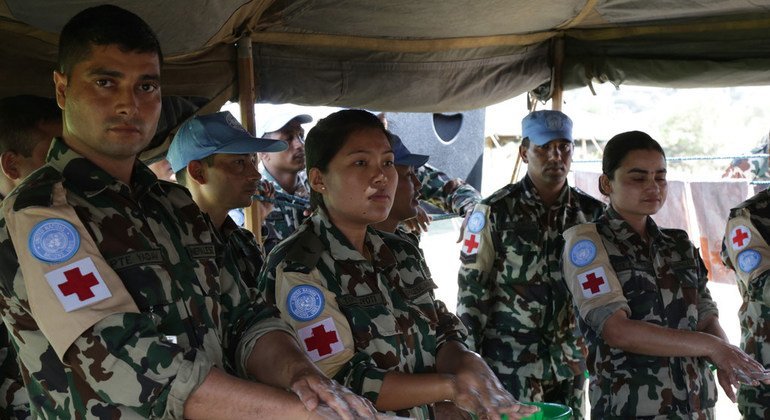 Nepalese peacekeepers in South Sudan conduct a handwash training at Queen's Nursery School in the capital, Juba, in September 2018. They also distributed non-food items, including back packs for students, during the event.
A peacekeeper serving in Juba calls home in May 2015 in the wake of the earthquake that struck Nepal. Amid the tragedy, the Nepalese contingent carried out their duties while they also grieved for those who lost their lives in the disaster. The UN Mission in South Sudan (UNMISS) made free calls available so Nepalese peacekeepers could stay in touch with loved ones back home.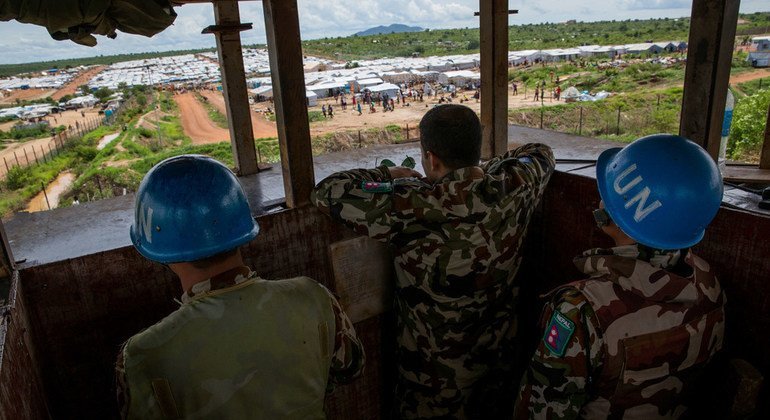 Members of the Nepalese battalion man a guard post that overlooks a protection-of-civilians site in Juba in May 2015. Nepalese forces help to protect civilians in South Sudan by patrolling across the country, facilitating the safe delivery of humanitarian aid and providing a secure environment for displaced people living in UN protection camps.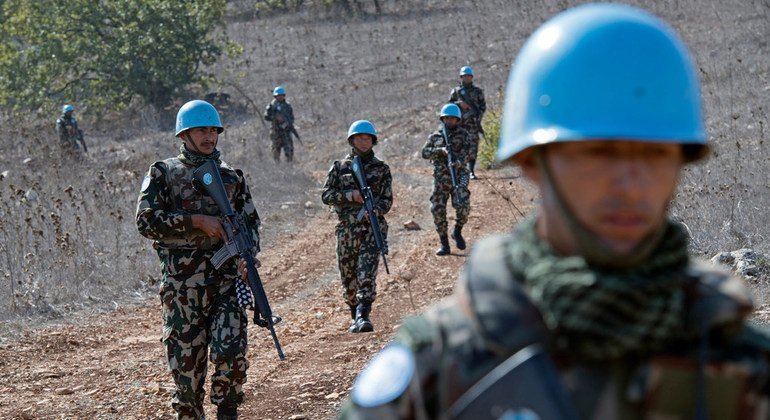 Nepalese peacekeepers on a foot patrol in South Lebanon in November 2017 along the so-called 'Blue Line' separating the country from Israel.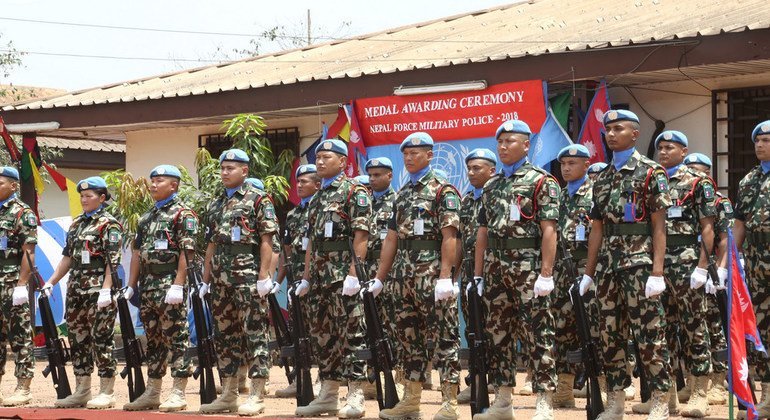 Nepalese personnel currently service in 14 missions around the world, including in hotspots such as Mali, the Democratic Republic of the Congo and the Central African Republic (CAR). Men and women of the Nepalese Police Unit of the UN mission in CAR (MINUSCA) are seen here during a medal parade in March 2018.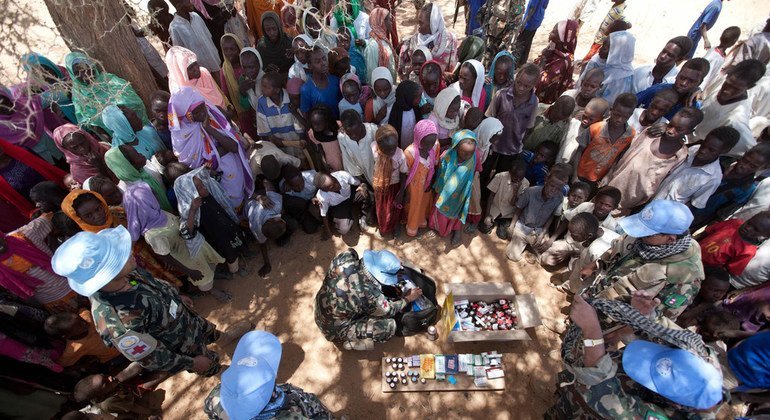 Members of the Nepalese special forces serving with the Joint UN-African Union Mission in the Darfur region of Sudan (UNAMID) are pictured conducting a medical treatment campaign in the village of Kuma Garadayat in May 2011. The event was part of efforts to bring aid to areas which had been inaccessible due to conflict for months, if not years.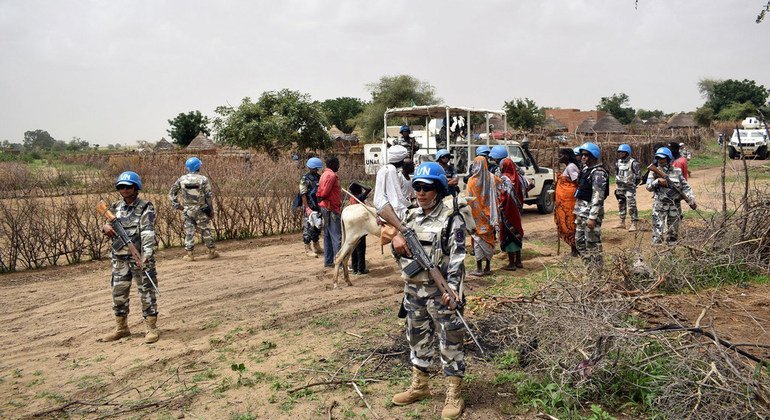 UNAMID peacekeepers from the Nepalese police contingent during a June 2018 patrol in Masteri, West Darfur. As part of its protection-of-civilians mandate, the Joint UN-AU Mission conducts daily patrols in various villages and camps housing internally displaced people across the Darfur region of Sudan.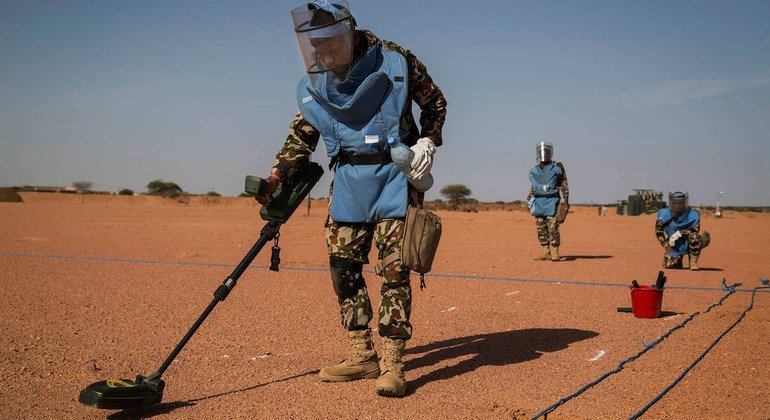 Members of the Nepalese contingent serving with the UN mission in Mali (MINUSMA) carry out mine clearance at the Kidal airport in September 2015 ahead of a visit by the mission's Force Commander.