The World Meteorological Organization has announced the winners of its 2019 Calendar Photo Competition. - [Image titles provided by photographers] - Aurora Borealis Dancing with the Moon: Lionel Peyraud from Switzerland describes the "wavy aurora dancing with the moon, above a frozen lake in Kilpisjarvi in Finnish Lapland."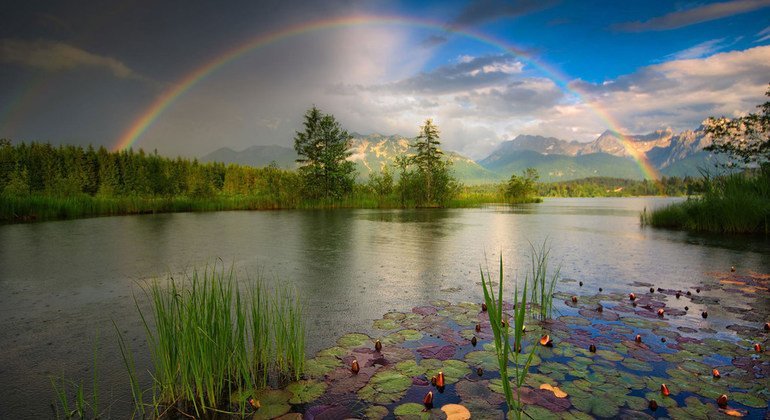 Rainbow Dream: A rainbow forms over the Barmsee lake in Mittenwald, Germany. Maximilian Ziegler.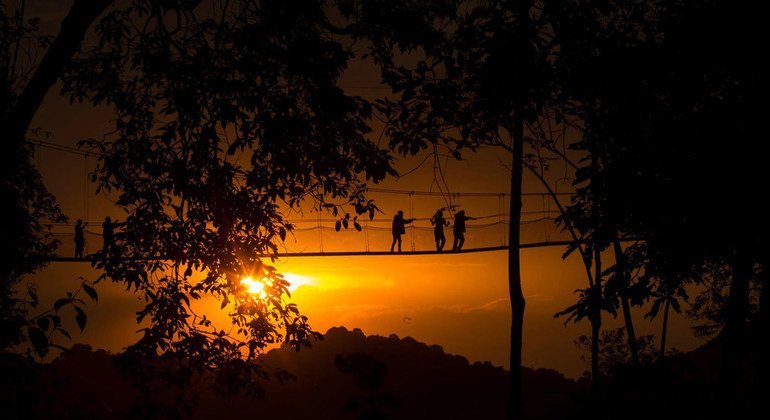 Face the Sunset: Cyril Ndegey captures tourists enjoying sunset colours, while standing on a canopy walkway suspended 70m above Nyungwe National Park in Rwanda.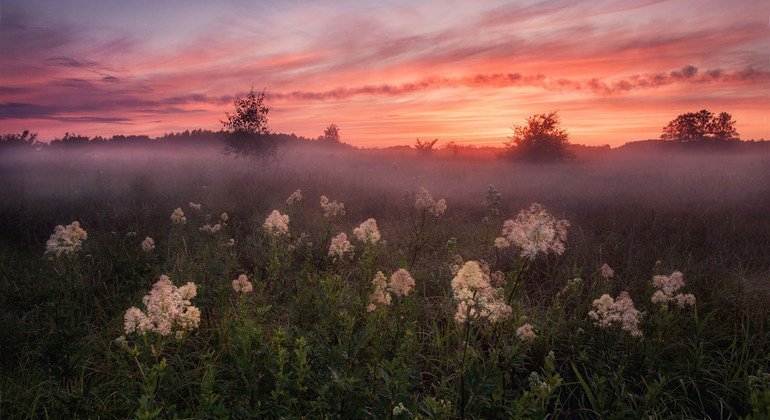 Foggy Evening: Alexey Sergovantsev pictures a summer evening in Smolensk, Dorogobuzh, Russian Federation, "after the season of rains."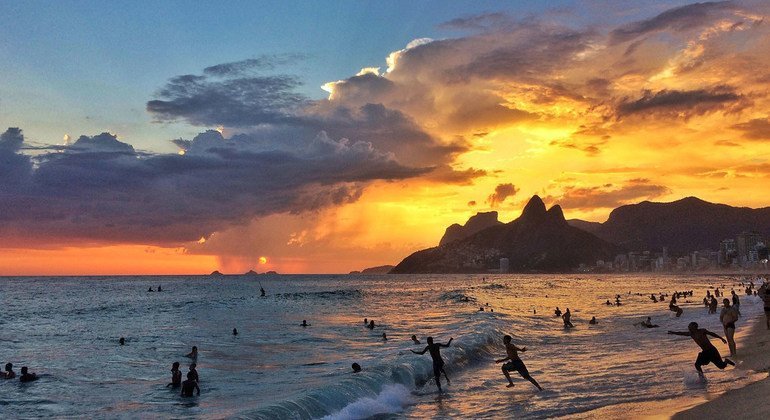 Ipanema Sunset Storm: "Ipanema beach is very popular for watching the sunset. On this particular summer's evening, a huge mass of clouds gathered; the sky was blue above the clouds and filled with rays of sunlight, and below it was yellow and orange with rain falling just in front of the sun" - Bruno Ipiranga, on his photograph taken on Ipanema Beach, Rio de Janeiro, Brazil.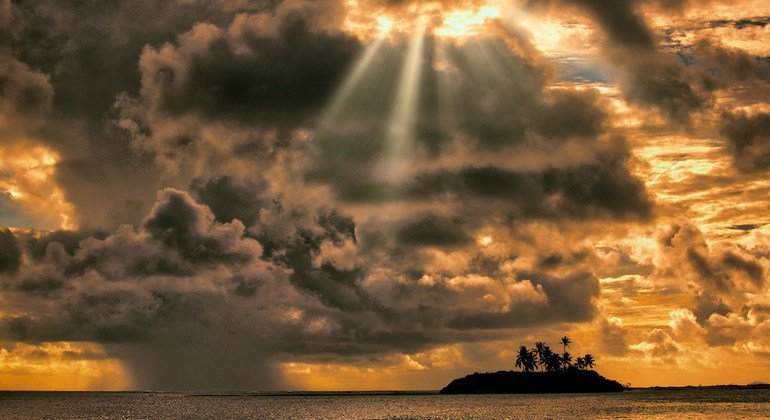 Juxtaposition of Mood: Ahmed Shuau describes a "beautiful sunrise" coinciding with a raincloud at Laamu Atoll, Maldives.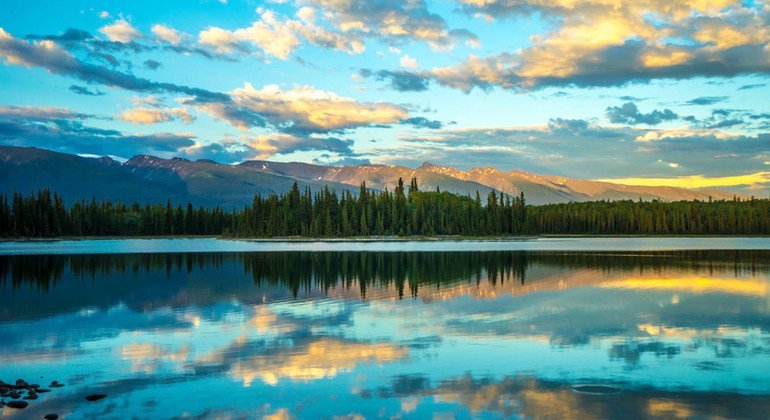 Midnight in the North: Jason Salisbury took this photograph at Boya Lake, British Colombia, Canada, "just after a storm passed through the clouds…and the wind calmed down allowing for a beautiful reflection on the water."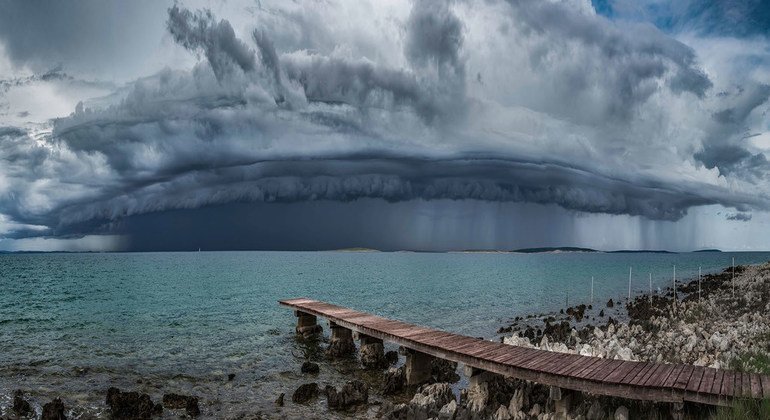 Shelf Cloud: "An epic shelf cloud" approaches the Island of Pag in Croatia, in Danijel Palčić's photograph.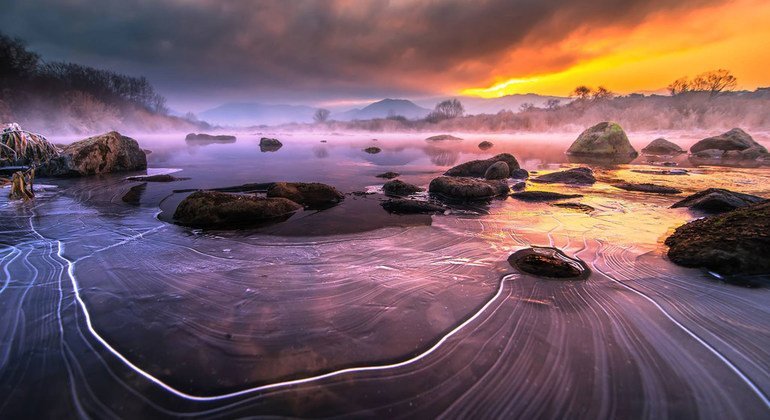 The Sun Opening a Freezing Morning: On the Soyang River, in the Republic of Korea, Kweonyeol Oh captured the "mysterious scenery of a couple of layers of rings around the sun, caused by strong morning sunlight."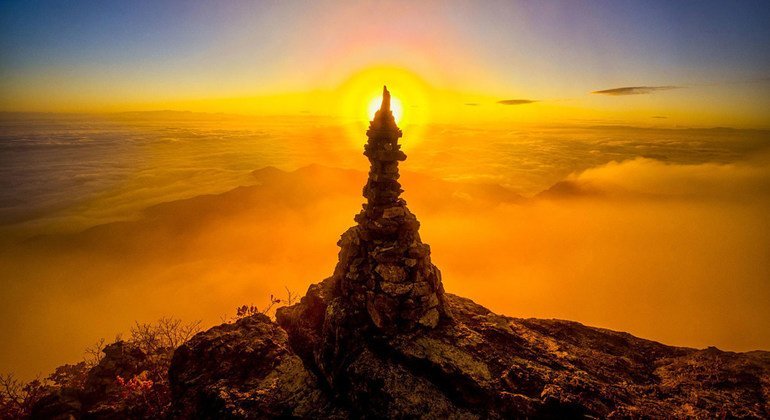 Stone Tower with Solar Halo: In the Republic of Korea, Gyuho Shin photographed " the mysterious scenery" at Geumo Mountain.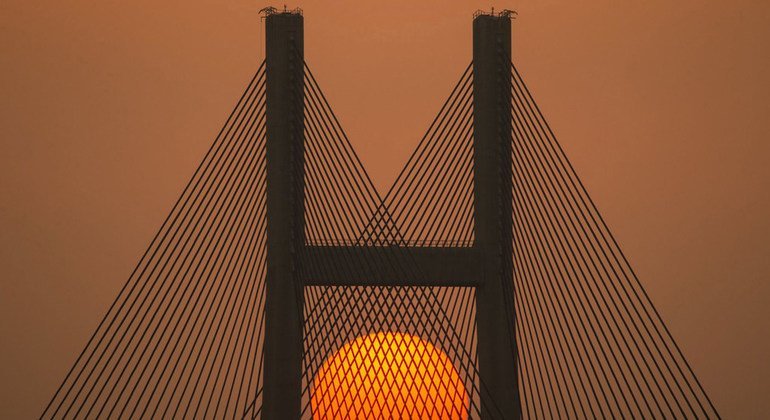 Sunshine Bridge: Eddy Chan's image was taken at Sai Tso Wan in Hong Kong.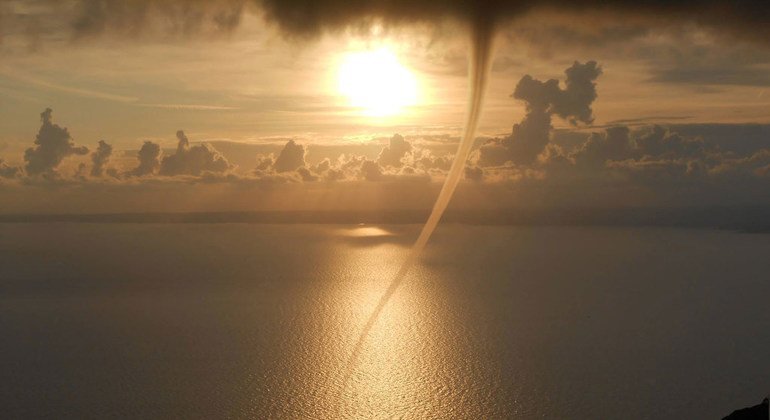 Vortex on Sea: Ana Ricov's photograph was taken as a tornado swept across the Adriatic Sea off the coast of Lebenice in Croatia.