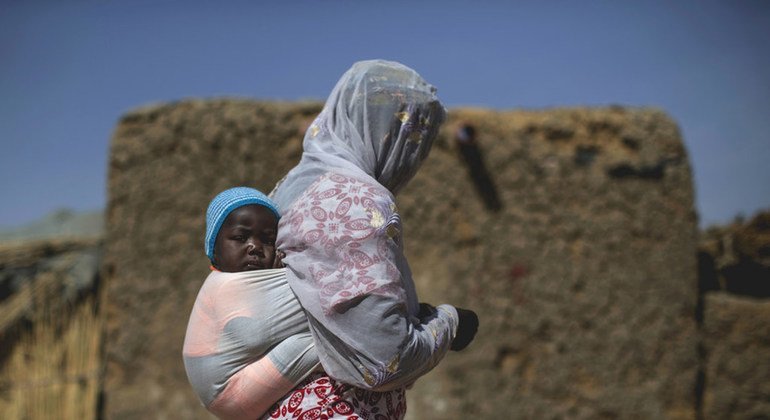 People across the world have been on the move for millennia. Today there are 258 million migrants globally, half of whom are women and girls. In Mali in West Africa in 2015, a woman and her child who fled their home because of violence walk through a village for internally displaced people.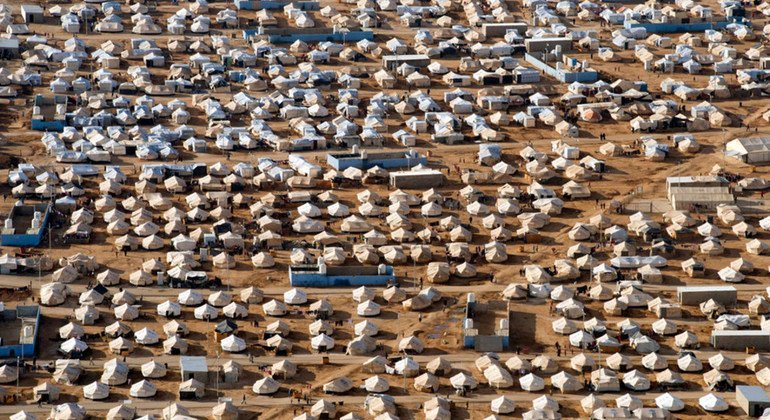 Refugees who have fled their countries to escape conflict and persecution accounted for 25 million of the 68.5 million displaced people in 2017, according to the UN Refugee Agency. Za'atari camp in Jordan, is temporary home to 80,000 Syrians who were driven from their country by the ongoing war.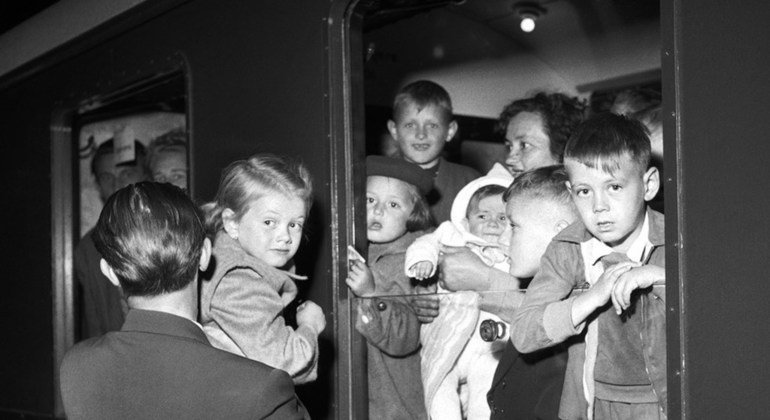 One of the largest movements of people across borders occurred in Europe after the end of World War 2. In 1956, European refugees arrive by train in Copenhagen from camps in Austria and Italy. They continued to Sweden for resettlement.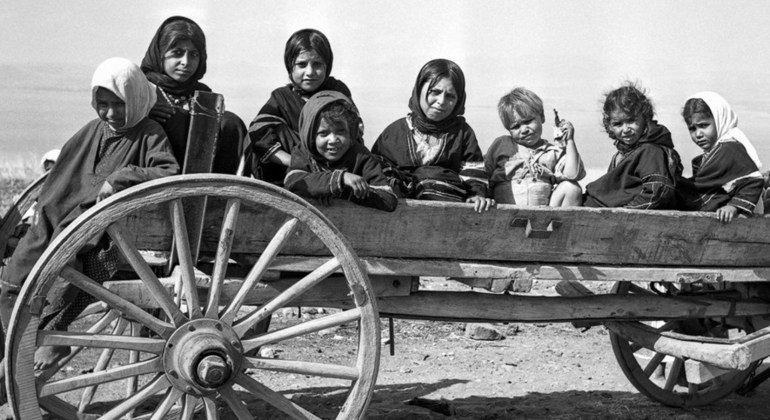 The end of World War 2 also led to the creation of Israel and the displacement of Palestinians. In the early 1950s, Palestinian refugee children found a safe haven in the UN demilitarized zone at Lake Tiberias also known as the Sea of Galilee.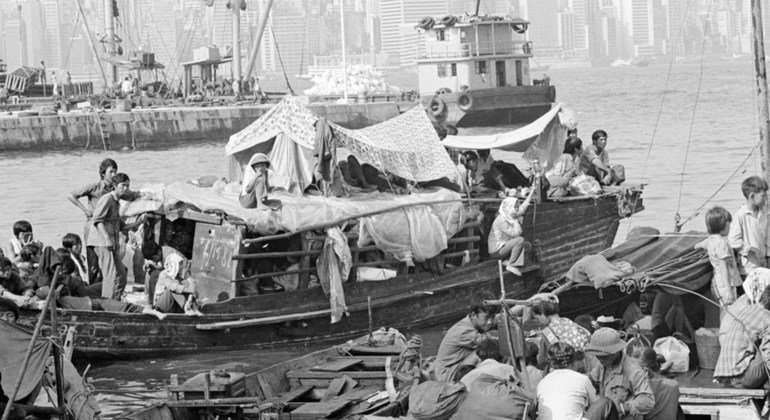 Conflict on the other side of the world, in Viet Nam in the 1970s led to one of the largest displacements of people in the last 25 years of the 20th Century. Some of the almost one million refugees found shelter in Hong Kong as seen in this 1979 photo.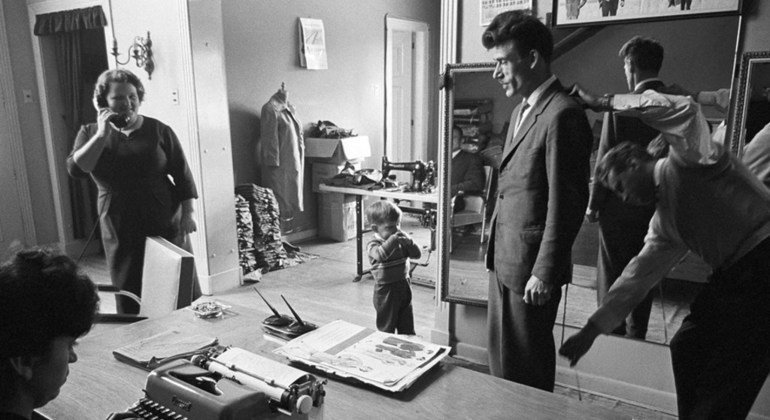 And in Colombia in 1961, 150 refugee families were admitted to mark World Refugee Year. The co-owner of this tailor shop (second from left, on phone) and the man being measured for a suit are both refugees recently resettled in the country.
Climate change, natural disasters and growing inequalities have all driven migration over the past decades. In Bangladesh, farmland has been lost and families displaced because of erosion.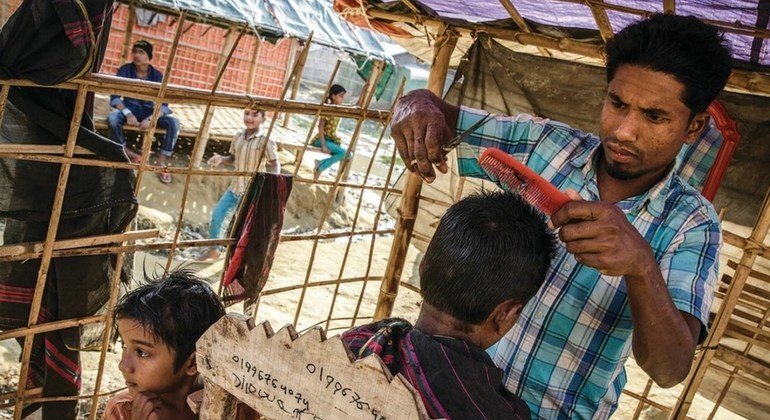 Migrants and refugees make a major contribution to both their host and home countries, providing labour as well as bringing skills. They also send money home to help extended families. A Rohingya barber cuts hair in Moynerghona refugee camp in Bangladesh in December 2017.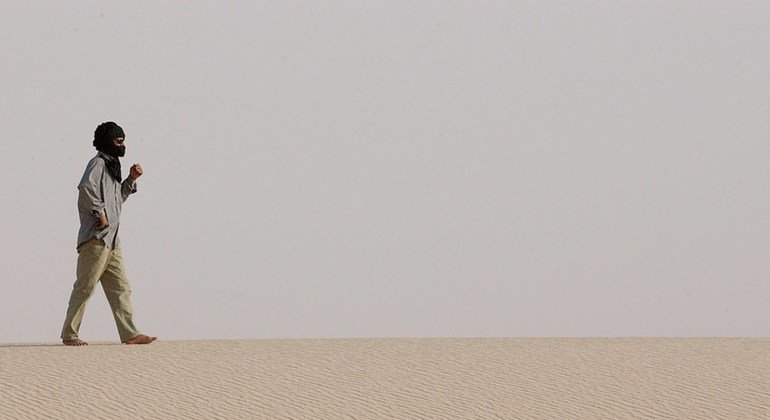 People on the Move is an exhibition of United Nations photos, (supported by the International Photographic Council and its member, Lifetouch). The exhibition is to be shown first at Photokina 2018, a photographic and imaging trade fair in Cologne, Germany, in September, and will be on display in October at UN Headquarters in New York and in Dubai, Islamabad and Tokyo.