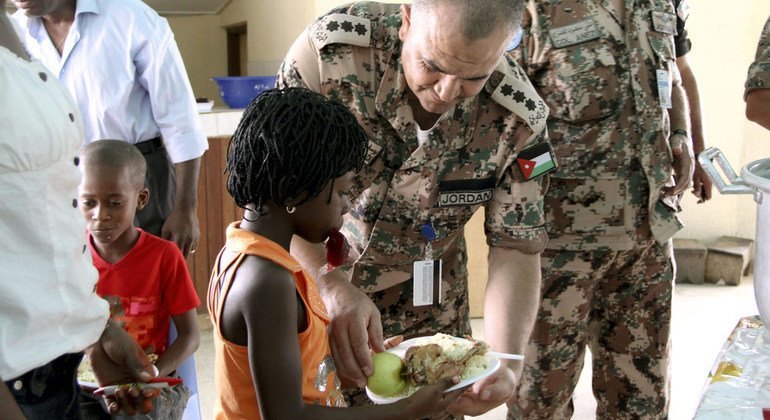 Jordan has contributed personnel to United Nations peace operations for decades, in some of the most high-risk environments. Seen here are Jordanian peacekeepers serving with the UN Operation in Côte d'Ivoire (UNOCI) providing a hot meal to school children in the country's largest city, Abidjan, in October 2013.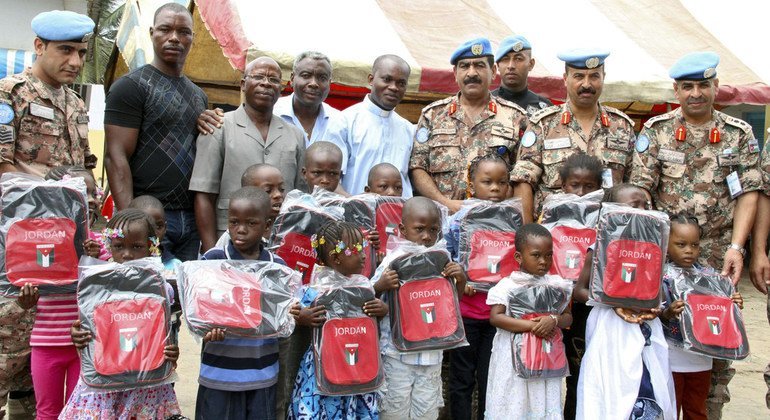 Jordanian peacekeepers with the UN Operation in Côte d'Ivoire (UNOCI) deliver school kits to children in Abidjan in this October 2013 photo.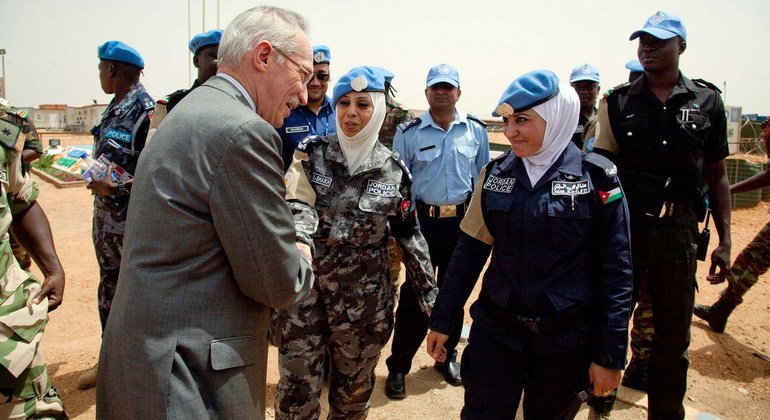 Then Assistant Secretary-General for Peacekeeping Operations Edmond Mulet greets two police advisors from Jordan during his June 2012 visit to the West Darfur team site of the UN-African Union Hybrid Operation in Darfur (UNAMID).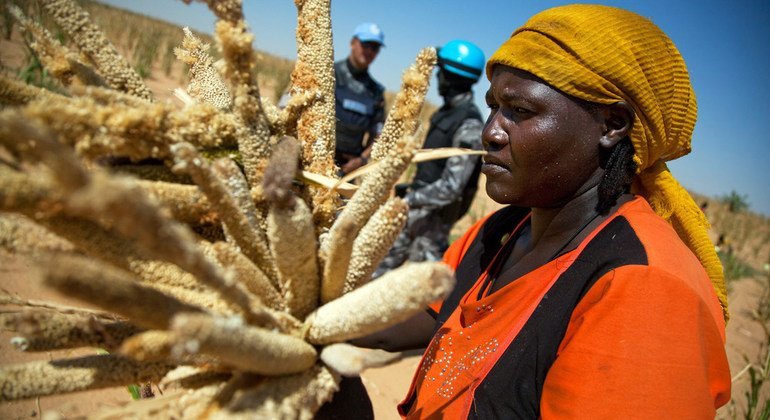 Sadias Adam Imam collects millet near El Fasher, North Darfur, escorted by Jordanian peacekeepers serving with UNAMID in November 2010. The mission organized patrols twice a week to escort women who are farming and collecting firewood in rural areas outside the camps for internally displaced persons (IDPs).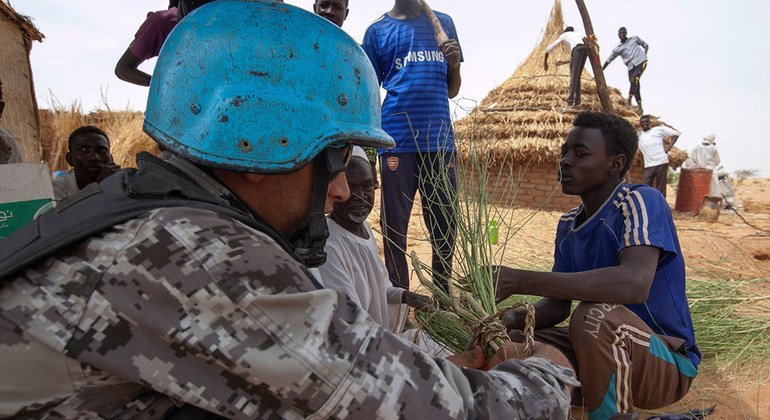 FPUs are trained and equipped to act as a cohesive unit capable of accomplishing policing tasks that individual police officers could not address. Seen here is a Jordanian member of UNAMID while on patrol in the Zam Zam camp in 2015.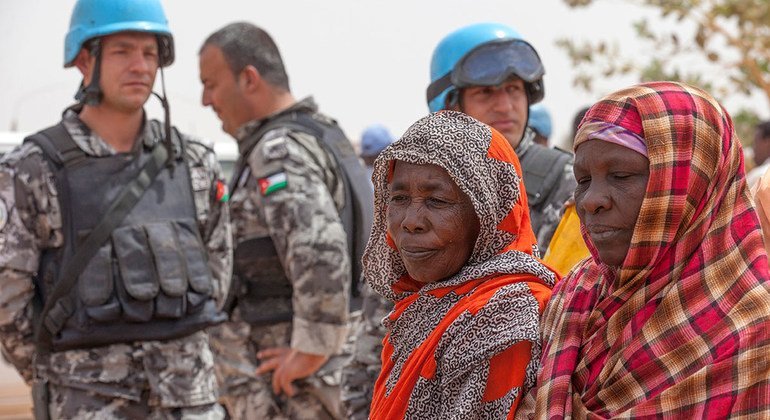 Jordanian members of UNAMID are seen here at the Zam Zam camp for IDPs in 2015. Over the years, 60 Jordanian nationals have lost their lives while serving in UN peace operations.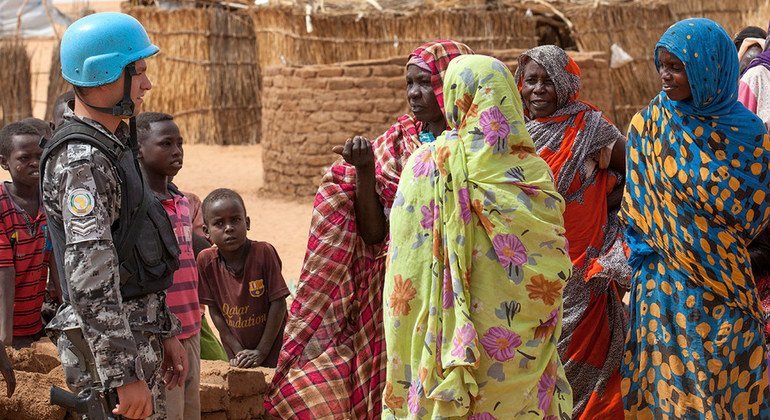 A Jordanian officer with UNAMID in discussions with residents of the Zam Zam camp for IDPs in 2015.