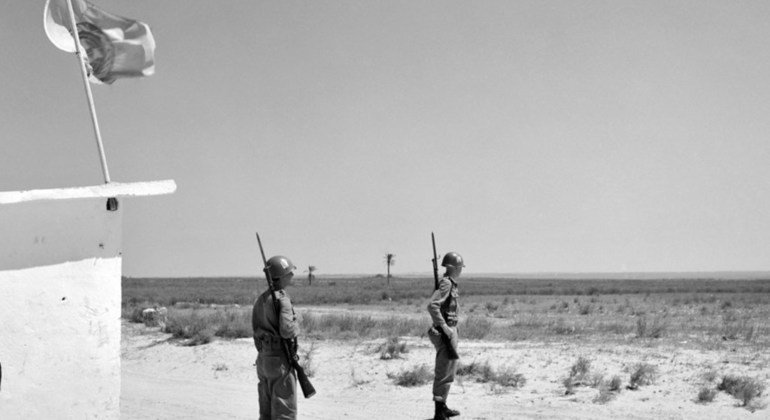 Brazil has a long history of contributing to UN peacekeeping operations. Its troops currently serve in 10 UN missions globally, in locations as diverse as Darfur, Cyprus, Lebanon and Haiti. The first Brazilian peacekeepers were deployed in 1956 in one of the earliest UN missions under the UN Emergency Force to address the Suez crisis. They secured and supervised the cessation of hostilities, including the withdrawal of the armed forces of France, Israel and the United Kingdom from Egyptian territory.
In 1997, Brazilian troops were deployed to Angola to support peace and reconciliation efforts following civil war in the south-west African country. Peacekeepers of the Brazilian battalion (pictured), also known as BRABAT, join a welcome parade in the Angolan capital Luanda during the visit of the then Secretary-General Kofi Annan.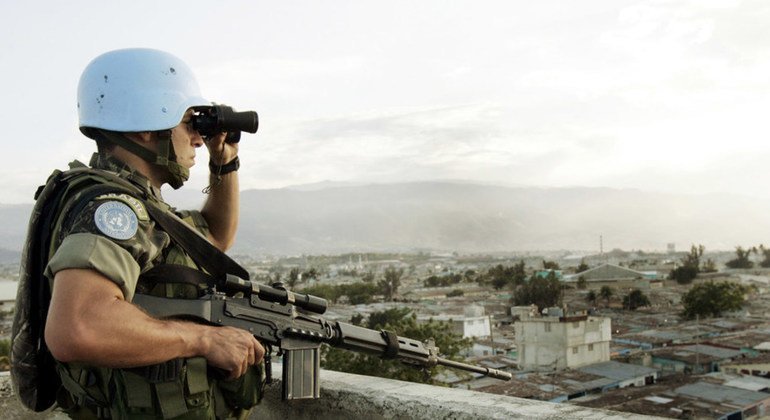 Brazil provided the backbone of the UN peacekeeping mission in Haiti, MINUSTAH. Its troops were present for the duration of the mission between 2004-2017. A peacekeeper surveys the troubled Cité Soleil neighbourhood of the capital Port-au-Prince during an operation.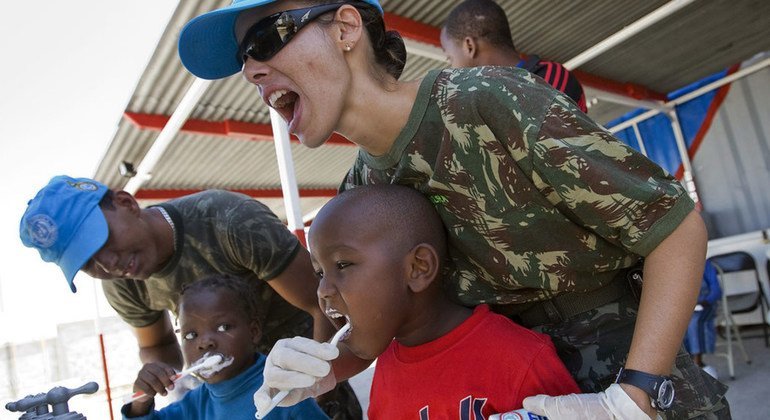 An increasing number of Brazilian women are being deployed to UN missions. In Haiti, members of the Brazilian battalion teach a group of local children proper dental care.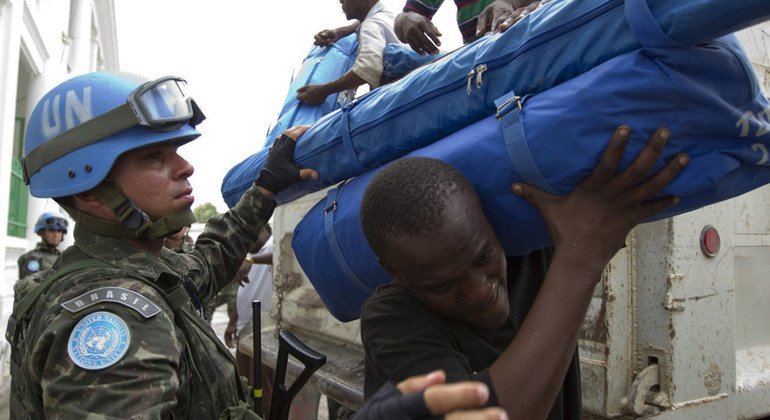 Peacekeepers assisted Haiti's transition to democracy and supported reconstruction and stability efforts following the January 2010 earthquake. An estimated 220,000 Haitians died as a result of the quake. Brazilian peacekeepers distributed temporary housing materials to people in Port au Prince made homeless by the disaster.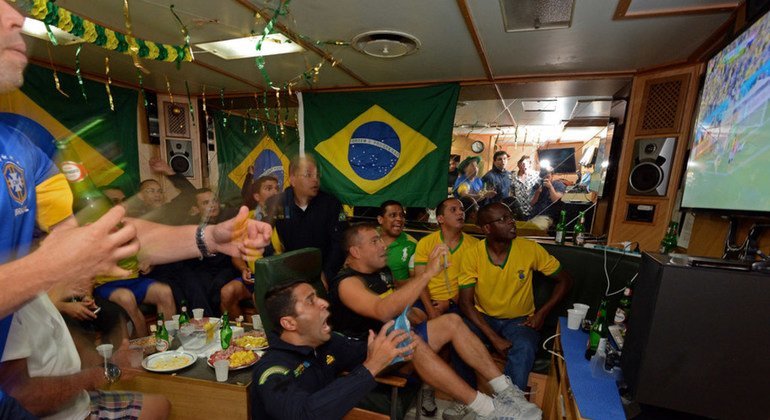 Brazilian peacekeepers have also served in the UN Interim Force in Lebanon. Here, members of the Maritime Task Force relax on board their ship docked in Beirut while watching Brazil play in the 2014 World Cup.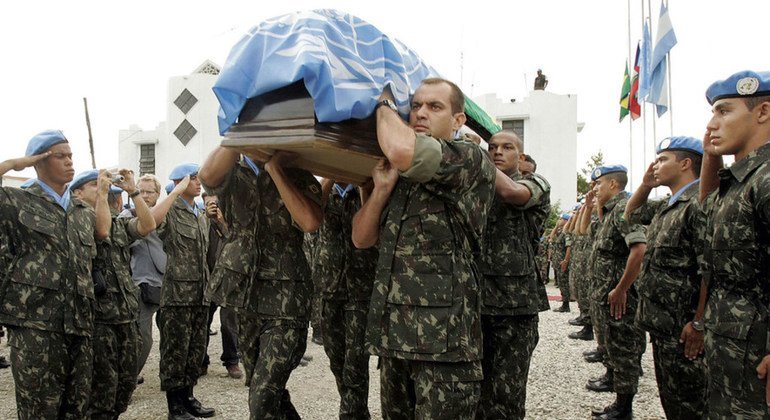 A total of 42 Brazilian peacekeepers have lost their lives in the line of duty in UN peacekeeping missions, including 27 in Haiti. In 2006, an honour guard was held for a soldier who passed away while serving in Haiti under the UN flag.