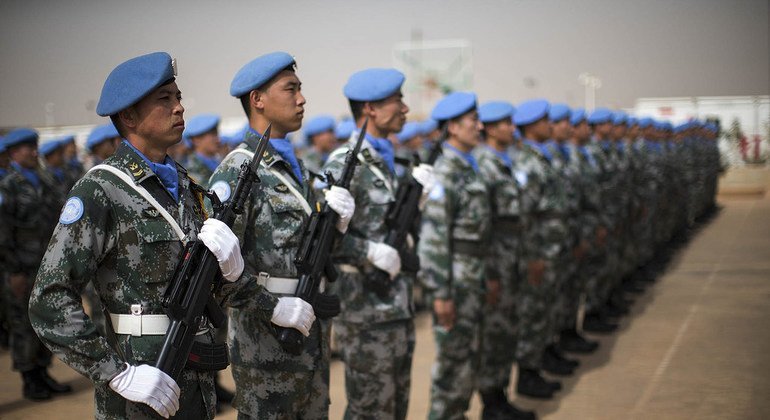 UN Peacekeepers deployed to Mali in 2013, following a violent insurrection by separatist rebels attempting to take control of the north of the country, and a subsequent military-led coup. The core mandate of the UN mission known as MINUSMA is to help maintain a fragile peace agreement in support of the national authorities and to protect civilians.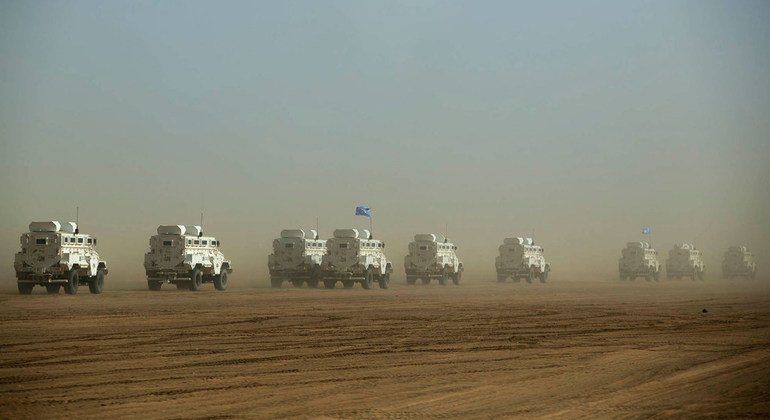 The Mission conducts long-range patrols to protect and build confidence among civilians facing violent threats, and to bring stability to sometimes remote parts of the country. A UN convoy travels between Gao and Kidal, in northern Mali.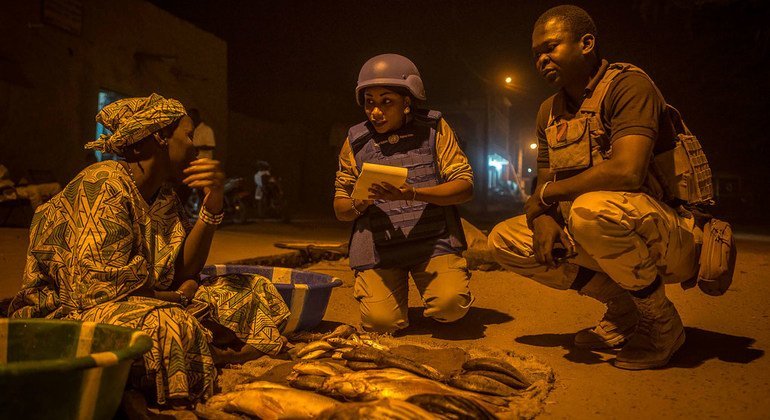 Some 15,000 military, police and civilian personnel work for the mission. UN police known as UNPOL (pictured) patrol in Timbuktu, in northern Mali, offering protection to people in the city against terrorist threats and organized crime.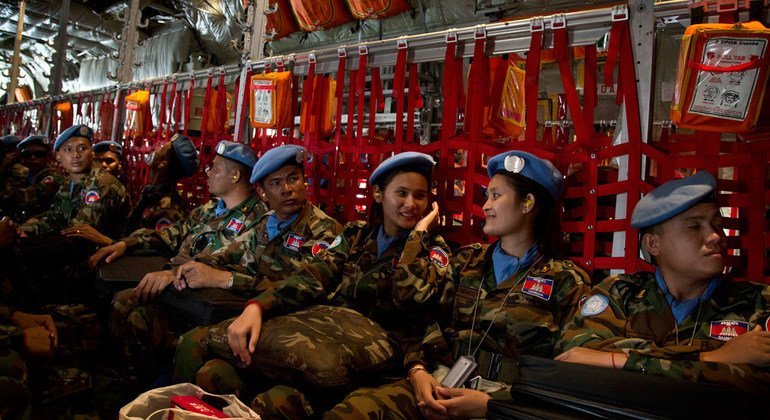 The security situation remains extremely serious. Anti-personnel mines and other explosive devices have killed many Malians over the past few years, so the mission carries out mine clearance tasks as part of its mandate to protect civilians. Here, the Explosive Ordnance Disposal Company from Cambodia leaves for Gao on a UN plane.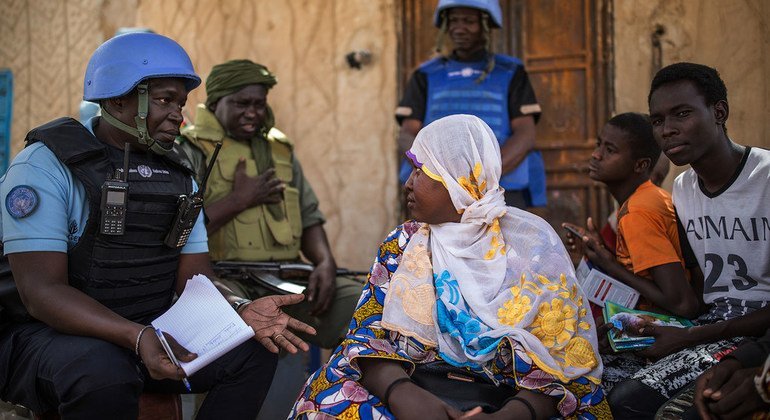 Peacekeepers work closely with Malians across the country. In the village of Bara located 85 km from the city of Gao, members of a MINUSMA patrol talk to local people about the challenges they face. Radical groups carry out targeted kidnappings and assassinations.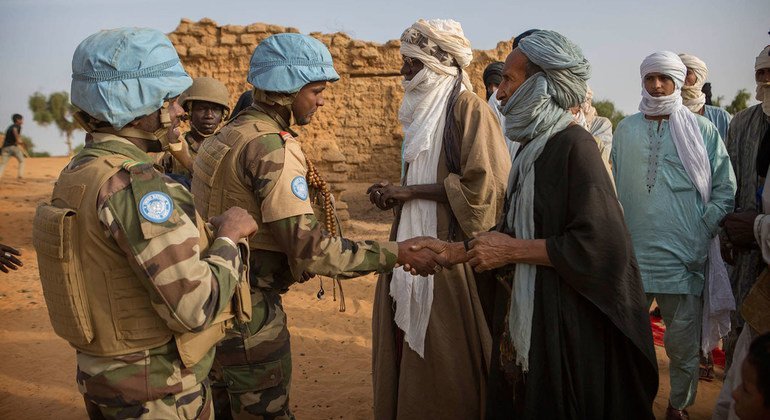 In a country where the infrastructure is poor, peacekeepers often provide additional services. On the border with Niger, Nigerian troops support the local population to detect possible cases of Rift Valley Fever, a flu-like illness.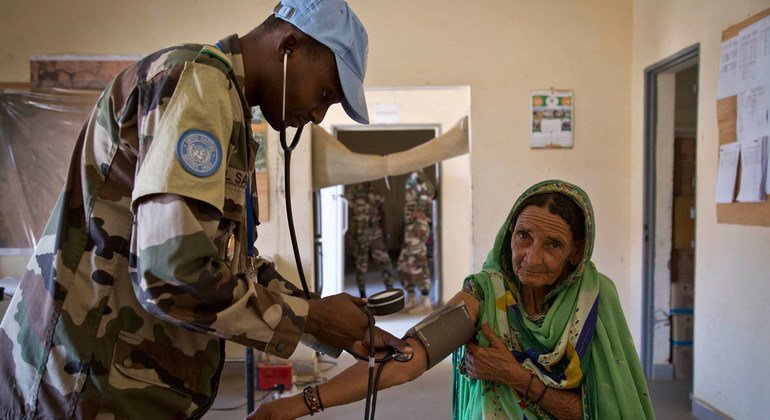 And UN medics from Niger give free medical consultations to locals at their clinic in Gao.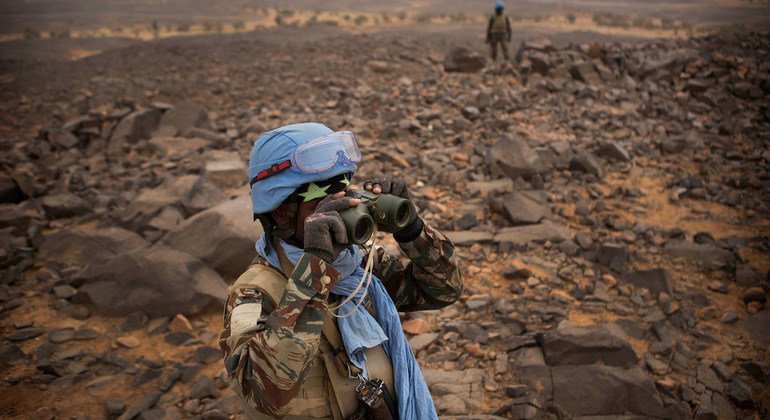 Peacekeeping in Mali is a dangerous occupation and the mission is under constant threat from terrorists. Some 170 peacekeepers have lost their lives over the past five years. The Guinean contingent set up positions on higher ground around Kidal to prevent terrorists from shelling a MINUSMA camp.