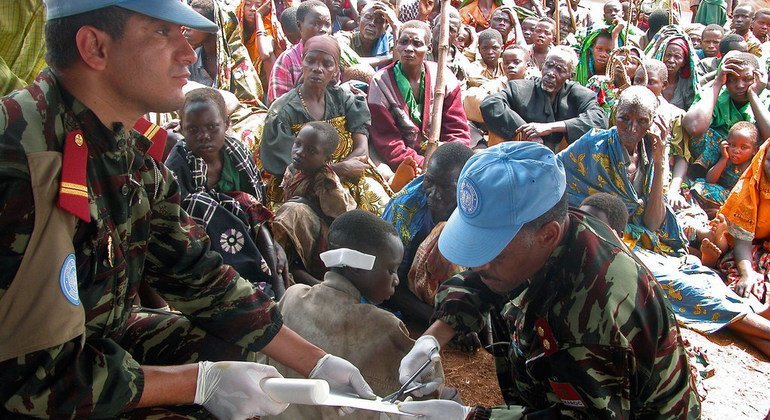 UN peacekeepers carry out a number of services in the communities in which they are deployed, including building roads and schools, offering job training and providing essential medical services. Doctors from the Moroccan contingent of MONUSCO are seen here in February 2005 treating refugees who fled their homes following fighting in Che, in Ituri province.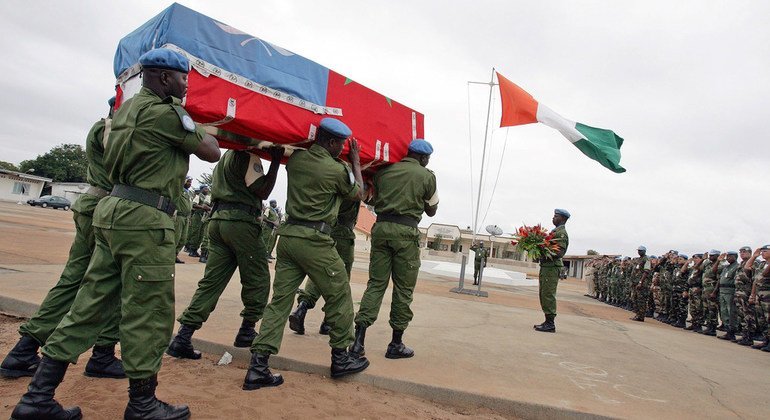 As of 30 April 2018, 43 Moroccans have made the ultimate sacrifice while serving with UN peace operations. Seen here is a funeral service held in Abidjan in September 2005 for Corporal Aziz Radi, a Moroccan peacekeeper with the UN Operation in Côte d'Ivoire (UNOCI), who died of wounds sustained in an attack by unidentified assailants in Bouake.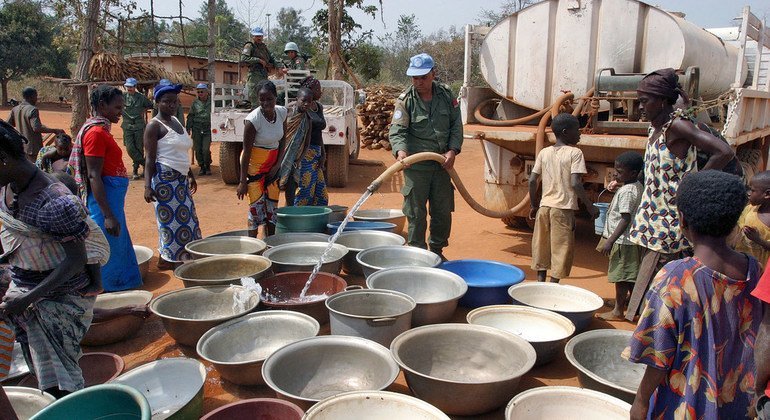 Members of the Moroccan battalion of UNOCI distribute water to villagers during a joint patrol with the members of the Licorne Forces – a French military operation in support of UNOCI – in January 2007 in Bouake.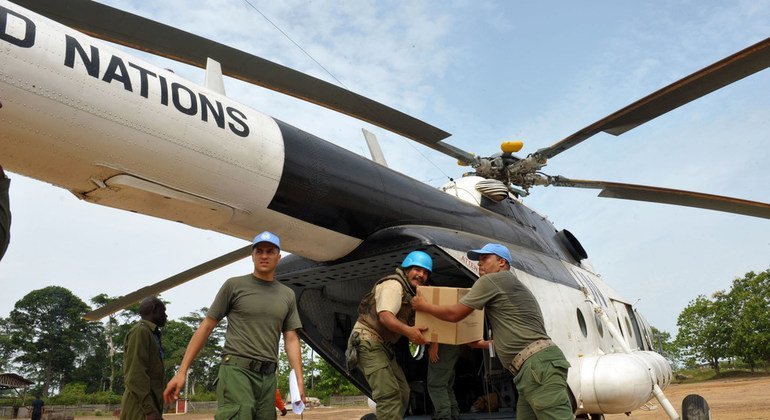 Moroccan peacekeepers with UNOCI unload provisions for people displaced by violence in Duékoué in March 2011. The area was plunged into crisis when fighting erupted between military forces loyal to former Ivorian President Laurent Gbagbo and supporters of the internationally-recognized new president, Alassane Ouattara.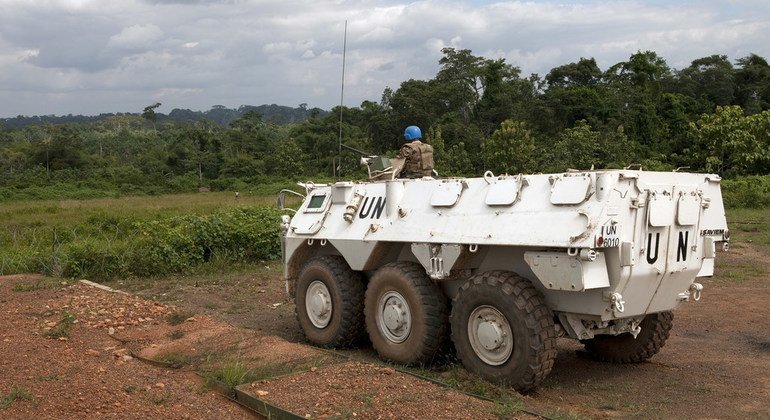 A Moroccan peacekeeper serving with UNOCI is seen here on guard duty in Taï in July 2012 during a visit to the area by the head of the mission.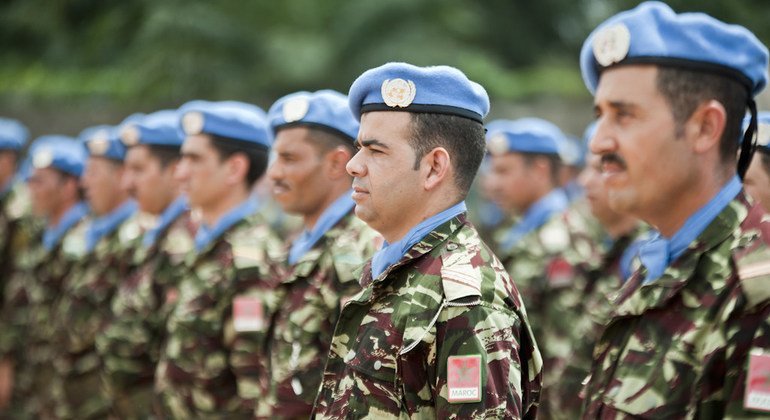 The Moroccan Guard Unit (MGU) in the Central African Republic during a medal ceremony at its camp in Bangui in August 2014.