Uruguay has sent peacekeepers to UN missions in the Democratic Republic of the Congo (DRC) since 2000. Seen here is a Uruguayan peacekeeper monitoring the situation in Bogoro, in Ituri Province.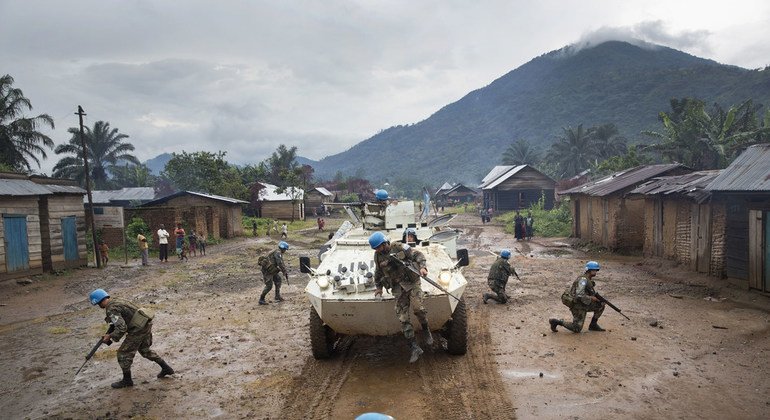 Uruguayan peacekeepers serving in the DRC patrol the town of Pinga to secure the area after the withdrawal of a militia group in December 2013.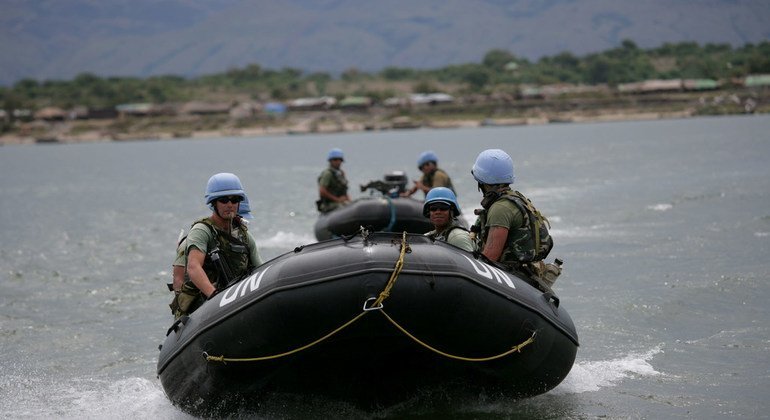 Uruguay currently has over 900 peacekeepers in DRC, its largest contingent in UN peacekeeping. Members of the Uruguayan contingent, seen here, carry out a patrol on Lake Albert in October 2006 to prevent the illegal flow of arms between DRC and Uganda.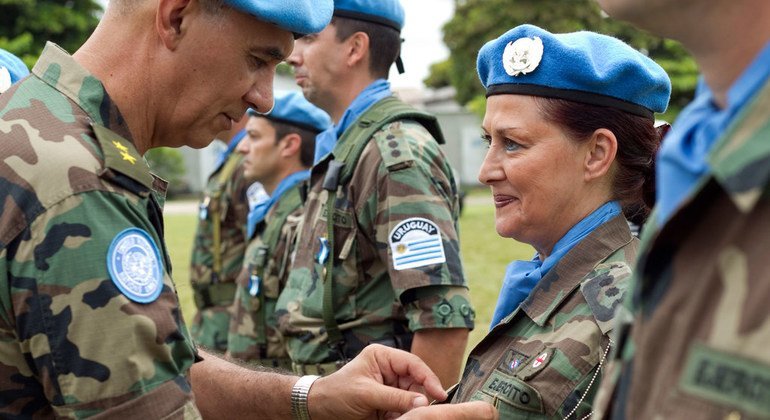 In addition to UNMOGIP and MONUSCO, Uruguayan peacekeepers currently also serve with the UN missions in Central African Republic and Haiti. Members of the Uruguayan contingent are seen here receiving medals of recognition during a ceremony in Les Cayes, Haiti, in August 2011.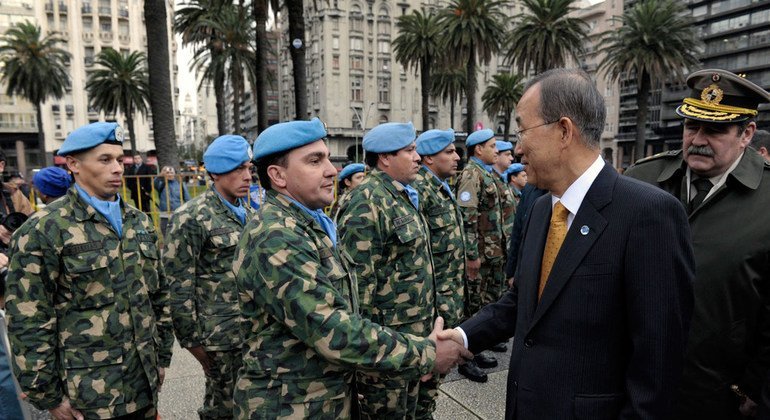 Uruguayan women and men who serve in UN peace operations help to provide security and promote reconciliation, clear land-mines and demobilize combatants, strengthen institutions and the rule of law, and support elections. Seen here is former Secretary-General Ban Ki-moon greeting UN peacekeepers during a June 2011 visit to Montevideo, Uruguay.