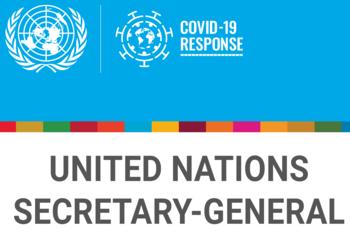 The COVID-19 pandemic is a public health emergency — but it is far more. 
It is an economic crisis. A social crisis. And a human crisis that is fast becoming a human rights crisis.
In February, I launched a Call to Action to put human dignity and the promise of the Universal Declaration of Human Rights at the core of our work.
As I said then, human rights cannot be an afterthought in times of crisis — and we now face the biggest international crisis in generations.