The LDC graduation pathway must not disrupt overall sustainable development, says UN deputy chief
Economic Development
The least developed countries (LDCS) are facing a pathway to graduation from the category that will be "riddled with added crises," UN Deputy Secretary-General Amina Mohammed said on Thursday, and urged the international community to work together so those countries can build resilience to recover from current and future shocks and sustain progress. 
She was speaking during the Fifth UN Conference on the Least Developed Countries (LDC5), in Doha, Qatar, where other participants stressed that graduation from LDC category must be sustainable and irreversible. 
Speakers argued that the appeal for continued and innovative financing and support measures "has fallen on deaf ears", as the LDC5 held the last of its eight high-level thematic round tables: 'Supporting Sustainable & Irreversible Graduation from the LDC Category'.  
The path to graduation  
LDCs are assessed using three criteria: income per capita, human assets and economic vulnerability. Countries that meet two of the three LDC criteria become eligible for graduation from the category. They may also qualify if the GNI per capita of the country is at least twice the graduation threshold ($2,444) in two consecutive reviews.  
In 1971, the number of countries falling under the LDC category was 25. Today, the category comprises 46 countries. So far, six countries have graduated from LDC status between 1994 and 2020.  
Sixteen others are on path to graduation and the Doha Programme of Action, or DPoA – which aims at removing structural obstacles to comprehensive growth and sustainable development – sets the aspirational goal of 15 additional countries – many of them African countries that have yet to attain the graduation criteria.    
"To ensure a growing number of countries succeed in their efforts towards achieving the [Sustainable Development Goals (SDGs)], we must urgently strengthen the graduation process and overcome the multidimensional challenges and external shocks suffered by this group of 46 countries – home to 1.2 billion on this planet," Ms. Mohammed said, delivering the keynote address at the round table.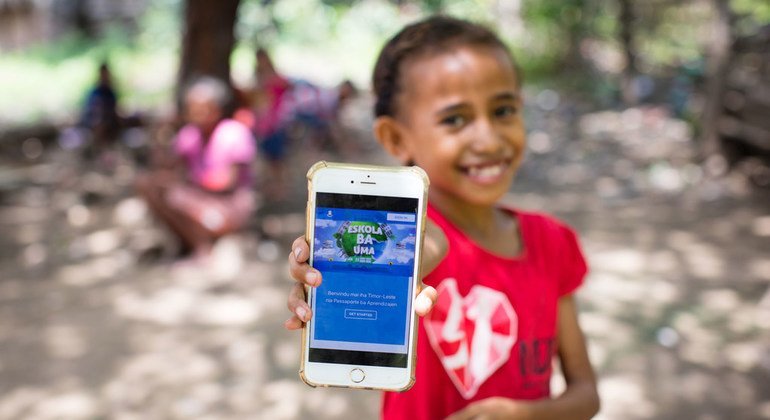 Tackling the challenges facing the LDCs  
"Today, graduations are happening in more challenging conditions," she continued, and outlined the challenges facing the LDCs, including limited fiscal space, high external debt, macroeconomic imbalances, widespread poverty, and underdeveloped or no social protection systems.  
The UN deputy chief called for greater consensus-building to renew and reinvigorate partnerships and ensure that LDCs are supported in their efforts to invest in people, leverage the power of science, technology, and innovation for sustainable development, fast track structural transformation, enhance participation in international trade and regional integration, address climate change and care for the environment, and boost resilience.  
She also called for debt relief, increased official development assistance (ODA) commitments – government aid designed to promote the economic development and welfare of developing countries – and expanded contingency financing.   
"They need debt relief now, not at some point in the future when a better international framework is hopefully in place," stressed Ms. Mohammed.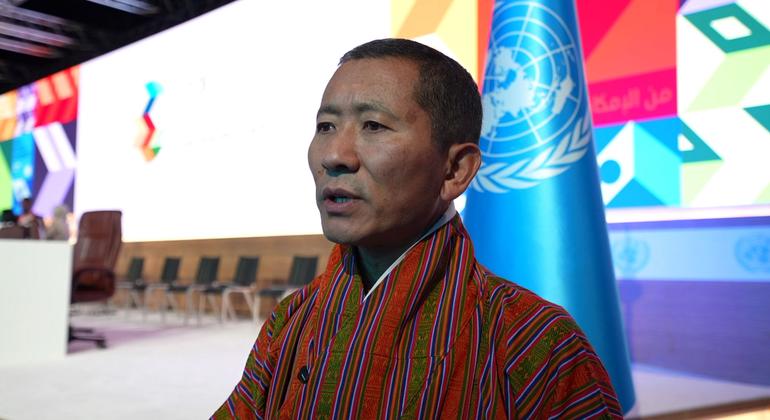 Bhutan: An important milestone  
In general, the achievement of such a major development milestone can be celebrated as a key stage in a country's history and can therefore provide a, perhaps unquantifiable, boost to national and international morale.    
Landlocked Bhutan lies in South Asia at the eastern end of the Himalayas. It is at the top of the waiting list for LDC graduation, and due to cross the threshold on 13 December 2023.   
"Graduation means that we have achieved what we set out to do. It means that all our partners, multilateral and bilateral donors, whatever they have done for us, has borne fruit," Lotay Tshering, Prime Minister of Bhutan, told UN News.    
He went on to say that the main challenge facing Bhutan is the lack of resources. He also stressed the need to focus on skills-based and technical education in the 21st century.    
"We are graduating at a critical time during the pandemic," the Prime Minister said and noted that he has invited UN experts to visit Bhutan, study the country in-depth and provide tailored support for the next 3-5 years.    
He added: "We may need more resources so that we graduate on strong footing and then [this template could be] used for all other LDCs."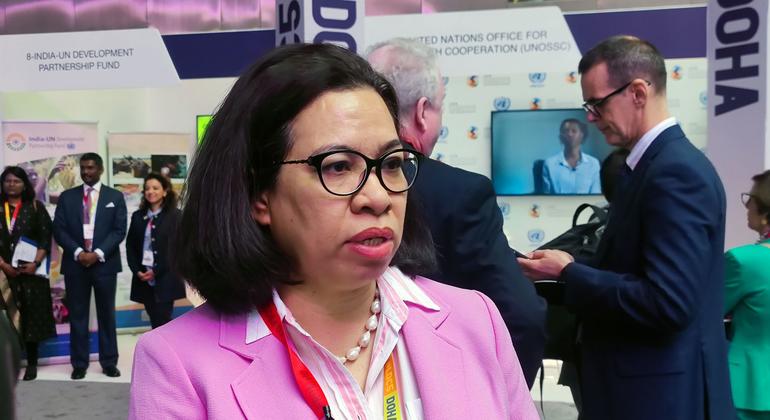 Timor-Leste: Not quite ready  
Graduation from LDC status represents an important milestone in the development path of all vulnerable countries. However, the phasing-out of international support measures associated with that status could present challenges for graduating LDCs in their efforts to continue to integrate into the global economy.    
Adaljiza Magno, Minister of Foreign Affairs and Cooperation of Timor-Leste, told UN News that her country met the criteria for graduation because of its GDP – which is largely dependent on oil and gas revenues – but had asked for more time to prepare.    
Timor-Leste is one of Asia's newest nations. Significant progress has been made since independence in 2002, especially with regards to consolidating peace, rebuilding infrastructure and public services. However, the tiny country remains fragile as it contends with legacies of past conflict and the need to diversify its economy.  
"Please give us a few more years to prepare," Ms. Magno said, "and then when we say we are ready [and] we have diversified our economy, then we will agree to graduate."   
She stressed the need to create more jobs for young Timorese, who make up the majority of the population.    
The Minister also expressed her hopes that becoming a member of Association of Southeast Asian Nations (ASEA) would help Timor-Leste accelerate its economic growth through regional integration and diversification.   
Waypoint but not endpoint    
As the Secretary-General told the LDC Summit last Saturday, "graduation must be a reward, never a punishment".    
The DPoA recognizes that graduating LDCs need support to address their specific challenges and needs, particularly in the areas of trade, intellectual property rights and financing for development.    
Their multi-dimensional vulnerabilities stem not only from lagging development, but many are also landlocked developing countries (LLDCs) or small island developing states (SIDS).     
A critical component of such support is dedicated capacity development in the form of policy and technical advice that is incentive-based, time-bound and tailored to the needs of each country, including in response to possible crises or disasters they may face.    
Concrete measures such as the Sustainable Graduation Support Facility (iGRAD), included as a fundamental component of the Doha Programme of Action, can be an important steppingstone for graduating and graduated countries to achieve the 2030 Agenda and its goals in the last mile.    
"In the coming years, the graduation pathway will be riddled with added crises," Ms. Mohammed cautioned. 
"[Any such] support should help graduating and graduated countries build resilience to effectively recover from current and future shocks and sustain progress – so that countries move out of the LDC category without any disruptions to their overall sustainable development –and in fact with more tools at their disposal to achieve the SDGs."  
Graduation is a waypoint, not an endpoint. Much more needs to be done, and the UN is encouraging governments to graduate "with momentum" so that progress continues well into the future. Let us make the LDC category history!" she stated.