LDC5: UN conference weighs building resilient agrifood systems in the face of risk and uncertainty
Economic Development
Government leaders and experts attending the Fifth UN Conference on Least Developed Countries (LDC5) and weighing the main challenges facing the world's most vulnerable countries, have called for the LDCs to be supported through, among others, promoting agricultural investment and using modern technologies to achieve food security.
Among the many challenges they face, the world's least developed countries (LDCs) remain hotspots of chronic and acute food insecurity, with an average prevalence of chronic undernourishment of 22.1 per cent, and in some countries, reaching more than 50 per cent. 
Despite some progress since 2020, the overall situation has worsened over the past decade due to conflict and climate shocks, as well as economic and demographic pressures. 
During a panel discussion at LDC5, Andrzej Duda, the President of Poland, called for support for LDCs in agricultural and rural development. 
'Together we can achieve more' 
"It is so important to support the least developed countries in agricultural and rural development so that they could ensure their own food security," said President Duda. 
Poland, which he said was the fifth largest food producer in the European Union with a 10.5 percent share in EU production, "stands as an example of success that can be achieved by investing in agriculture and modernization of the agrifood sector". 
Mr. Duda argued that the LDCs should be helped with implementing various solutions to modernize their domestic agrifood sectors, including artificial intelligence tools, navigation systems, satellite images and digital platforms for farmers. 
"I once again pledge [Poland's] readiness to support you through our enterprises, which have adequate experience in modernizing the sector and expanding their presence on foreign market. Together we can achieve more," he declared.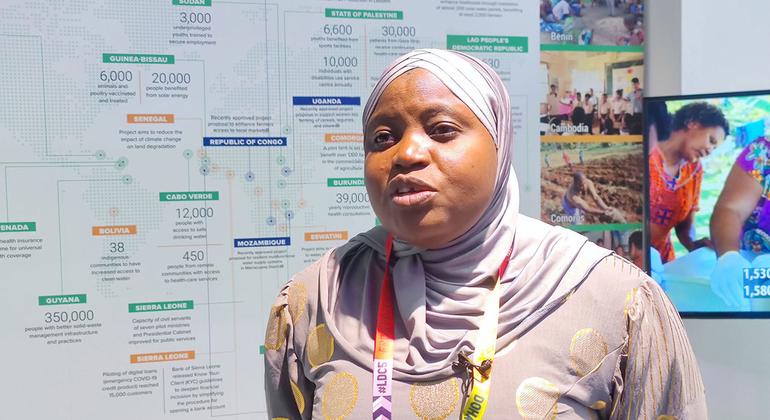 A climate smart agriculture 
Like many LDCs, The Gambia is a mostly agrarian country, with a large proportion of the population relying on subsistence farming. The effects of climate change, such as higher temperatures and changing rain patterns, are affecting the productivity of the country's crops, leading to lower yields and reduced incomes for the farmers. 
"Agriculture is the backbone of The Gambia, but we need to also divert this into a climate smart formula," Rohey John Manjang, Minister of Environment Climate Change and Natural Resources of The Gambia told UN News.  
She added: "At least in as much as we want to grow food – the food to be efficient, to respond to the impact of climate change – that means this should be climate smart, that will give revenue and also build on the resilience when it comes to the impact of climate change." 
"We need finance to come our way," stressed the Minister. "We need support from the developed countries. We need support from the bigger emitters, at least to neutralize the situation on the ground."
Building resilient agrifood systems 
"We need to build resilience in our agrifood systems," urged Máximo Torero, the Chief Economist of the UN Food and Agriculture Organization (FAO). 
He explained that LDCs are the most vulnerable nations to agrifood systems' risk and uncertainty brought by climate change, water stresses, pests and diseases, trade and macroeconomic policies and unexpected events. 
"Our agrifood systems operate and will continue to operate under risk and uncertainty, and LDCs will be the most vulnerable countries to this," he stressed. 
To build resilience in agrifood systems, the FAO Chief Economist said that investments are needed in early warning systems to identify areas of food insecurity, the One Health approach to address the emergence of new zoonotic reservoirs, and targeted social protection to support the most vulnerable, such as cash transfers and food-for-work programmes. 
"We need to connect energy, water, technology and human capacity to transform agrifood systems," the FAO expert underlined, adding that a new social contract is needed to guide our common life and our shared planet. 
"This social contract has as pre-condition that we work together to increase resilience to secure for all people recognition of the universal right to food and provision of the means to attain it," he concluded.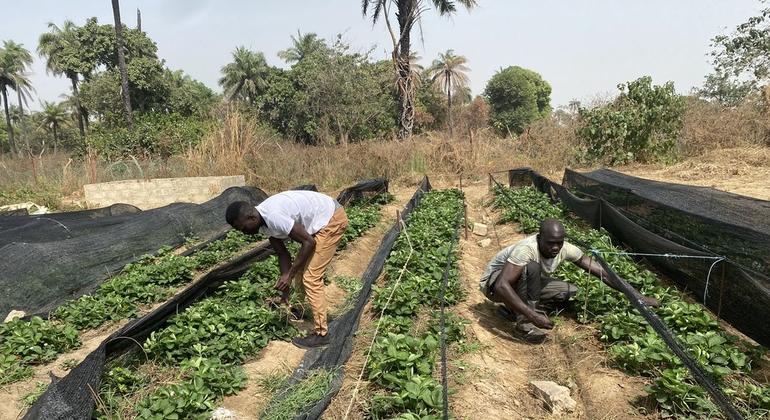 Food security and nutrition programme launched 
On the margins of the LDC5 Conference, the UN Industrial Development Organization (UNIDO) and FAO launched on Monday the Agrifood Systems Transformation Accelerator (ASTA), a global programme to help LDCs make their agrifood systems more efficient, inclusive, resilient and sustainable by fostering partnerships and leveraging public-private investment. 
"Addressing the future of agrifood systems requires a holistic view covering many topics, such as the climate crisis, agricultural production, value chain efficiency, inclusion, nutrition, land use and biodiversity, among others," said FAO Director-General QU Dongyu.  
"ASTA offers a concrete tool to help countries realize the objective of agrifood systems transformation," he explained.  
Since 2018, the ASTA approach has been piloted in 15 countries around the world. One example where the ASTA model has been successfully tested is in Suriname, where $2 million in public funding was secured to leverage $8 million in private investment to transform the pineapple value chain. 
Looking ahead, ASTA aims to generate at least $300 million in private investment over the next five years. 
"ASTA identifies investment opportunities and helps channel those investments into food value chains," Gerd Müller, the UNIDO Director General, said.