'Be the change' we desperately need, UN deputy chief urges global youth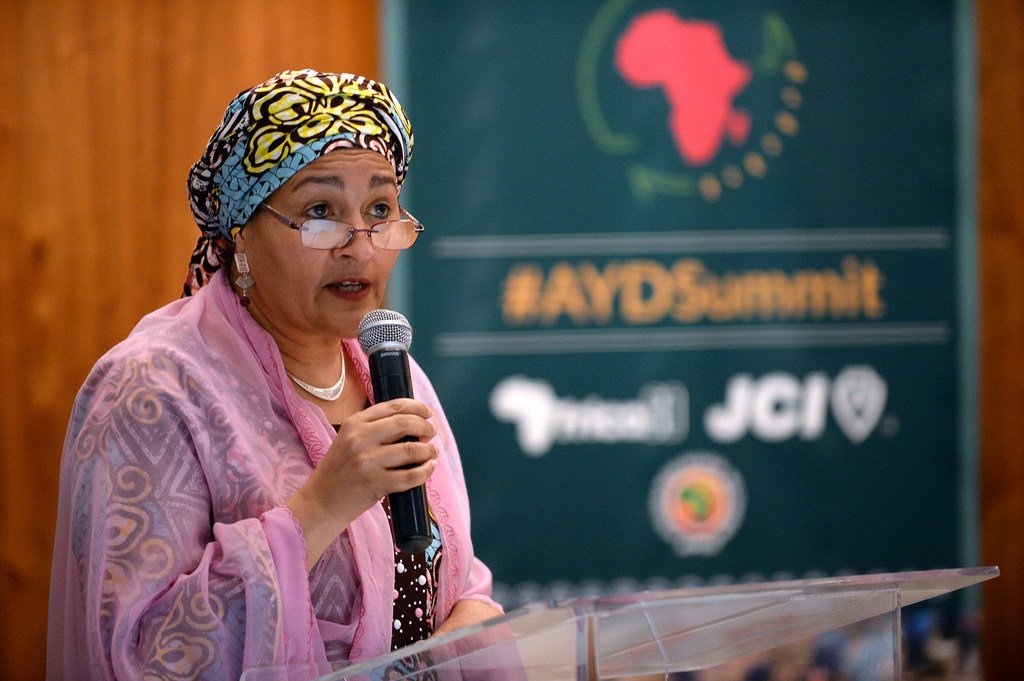 'Be the change' we desperately need, UN deputy chief urges global youth
SDGs
Young people are the leaders and torchbearers the world "desperately needs" but they also face serious challenges when it comes to realizing their potential, the United Nations Deputy Secretary-General has said.
Addressing the African Youth Development Summit, in South Africa's Johannesburg, Amina J. Mohammed said that young people "are seeing their pathways to participation blocked and their rights denied."
"[The youth] know that for the sake of their future, we need to transform our economies and embrace new, sustainable patterns of production and consumption," she added, noting that perhaps most damaging of all, "young people are witnessing the manmade destruction of our natural environment."
Ms. Mohammed, however, added that with the global 2030 Agenda for Sustainable Development and the African Union's Agenda 2063, road maps exist for socio-economic transformations that can unite people and drive change at all levels.
And Young people are key to ensuring that happens.
"The Africa We Want will not be possible without the full participation and of Africa's young people, particularly those who face barriers – including young women and girls," said the UN deputy chief.
I am counting on you to be the change agents and torchbearers that we so desperately need – Ms. Mohammed, to young people
Youth2030, the UN Youth Strategy
In her remarks, the Deputy Secretary-General highlighted the UN's work with and for the world's youth, including the recently launched Youth2030, the Organization's Youth Strategy, as well as the role of Jayathma Wickramanayake, the Secretary-General's Special Envoy for Youth.
On the specifics of Youth2030, Ms. Mohammed spoke of programmes focusing on climate action; education and health; as well as campaigns promoting better sexual and reproductive health, and menstrual health; noting that the latter had "been a taboo subject for far too long."
Lack of support for menstrual health can keep girls out of school and the workplace and out of leadership roles, with devastating consequences that can last lifetimes and across generations as well as leading to discrimination and marginalization of women and girls, said the Deputy Secretary-General.
"Educating both girls and boys about menstruation as a normal biological process is the first step towards addressing these issues," she highlighted.
Be the change
Concluding her remarks, Ms. Mohammed, had a message for youth everywhere.
She said that she is "counting" on them to be the change agents and torchbearers "that we so desperately need."
"The dignity that we want for our young women and men begins with each and every one of us. It will be a journey, the outcome of which will depend on how you travel that road to 2030," she said.