United States: UN chief 'deeply saddened' by deadly California wildfires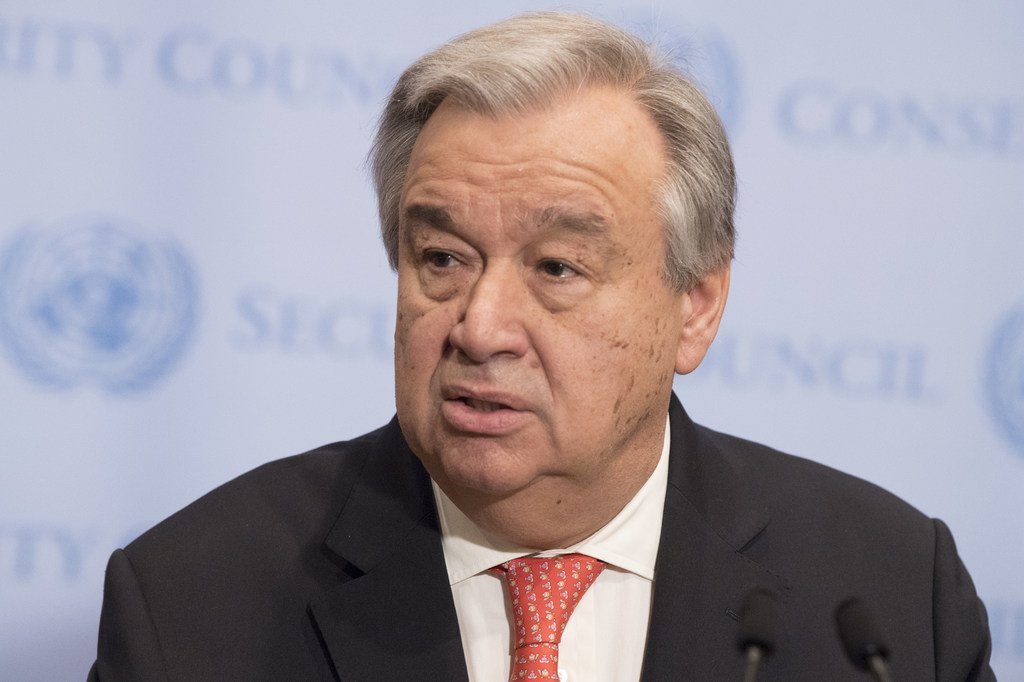 United States: UN chief 'deeply saddened' by deadly California wildfires
Climate and Environment
United Nations Secretary-General António Guterres has expressed "deep sadness" over the loss of lives and damages caused by devastating wildfires in the state of California in the United States.
In a statement issued by his office, on Monday, the Secretary-General extended his heartfelt condolences to the families of the victims.
"He stands in solidarity with the Government of the US," added the statement.
According to news reports, 42 people have been killed in the Camp Fire, named after the Camp Creek Road, near where the blaze began, in northern California, north of the state capital, Sacramento. Thousands of homes continue to be at risk.
There are fears that the death toll could rise as firefighters and emergency responders are still searching for missing people, many of whom are residents of the town Paradise, which has been almost entirely incinerated. High winds are expected throughout the day in the area, according to reports.
Meanwhile, two new fires are said to have started in southern part of the state, about 64 kilometres (40 miles) from Los Angeles. At least two lives have been lost in these fires, according to reports. The coastal suburb of Malibu, home to many celebrities and Hollywood stars, has also suffered extensive fire damage.