UN remains only forum that can bring global solutions to global problems, Senegal tells Assembly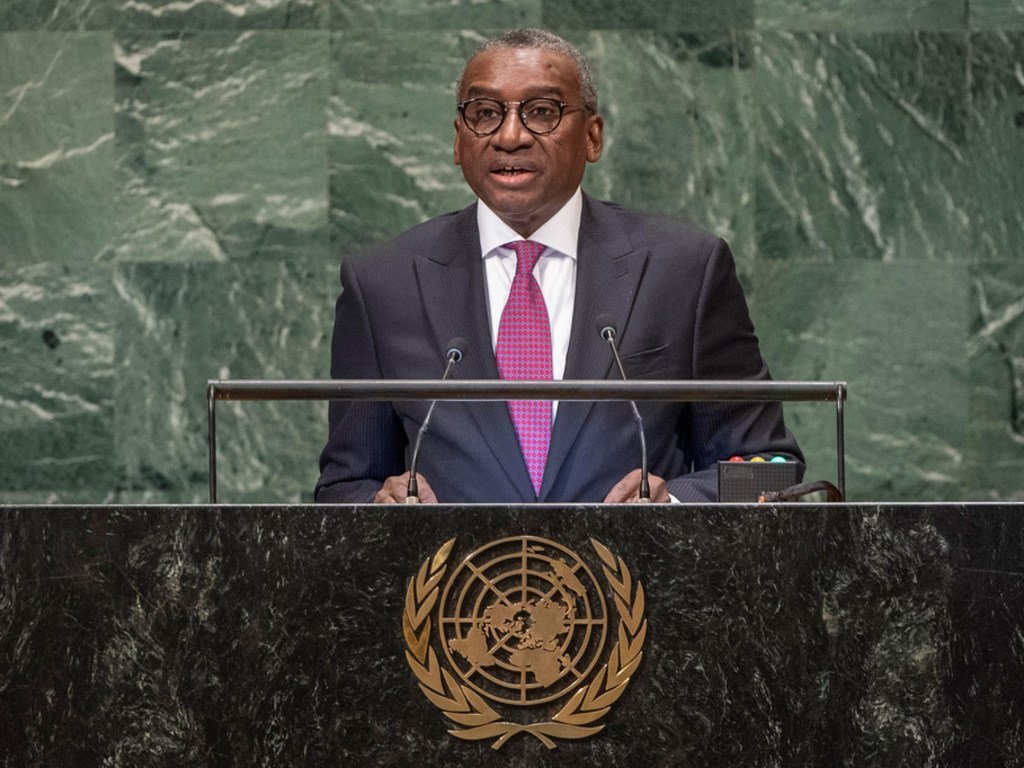 UN remains only forum that can bring global solutions to global problems, Senegal tells Assembly
UN Affairs
At a time of growing pessimism over the effectiveness of the United Nations, the international community must overcome political and ideological differences to strengthen the world Organization to address the multiple problems, from sustainable development and development aid to climate change and the fight against terrorism, Senegal told the UN General Assembly on Saturday.
"The UN is by its very essence the seat and embodiment of this multilateralism," Senegalese Foreign Minister Sidiki Kaba stressed on the fifth day of the Assembly's annual general debate.
"It remains the only forum capable of conceiving and fleshing out concerted solutions with universal dimensions," he said, calling for global and inclusive responses that irreversibly establish the ideal of a better world.
"The world is currently victim of a growing pessimism with regard to the very effectiveness of the UN, which some, rightly or wrongly, at times accuse of distancing itself from its Charter and of being incapable of providing adequate solutions peoples' problems and the acute crises that gravely threaten our planet and life on Earth," Mr. Kaba said.
"In such a context it behooves us to show, if ever there was such a need, that the UN remains the irreplaceable platform for conducting world affairs. Its failure is that of us all. Its success is equally that of us all."
At its birth in 1945 the UN symbolized humankind's most fervent hopes, Mr. Kabat noted. "Today it embodies them more than ever," he stressed. "It remains the only world institution whose legitimateness and authority flow from its universal composition."