UN rights chief decries 'unacceptable attack' on Al Jazeera and other media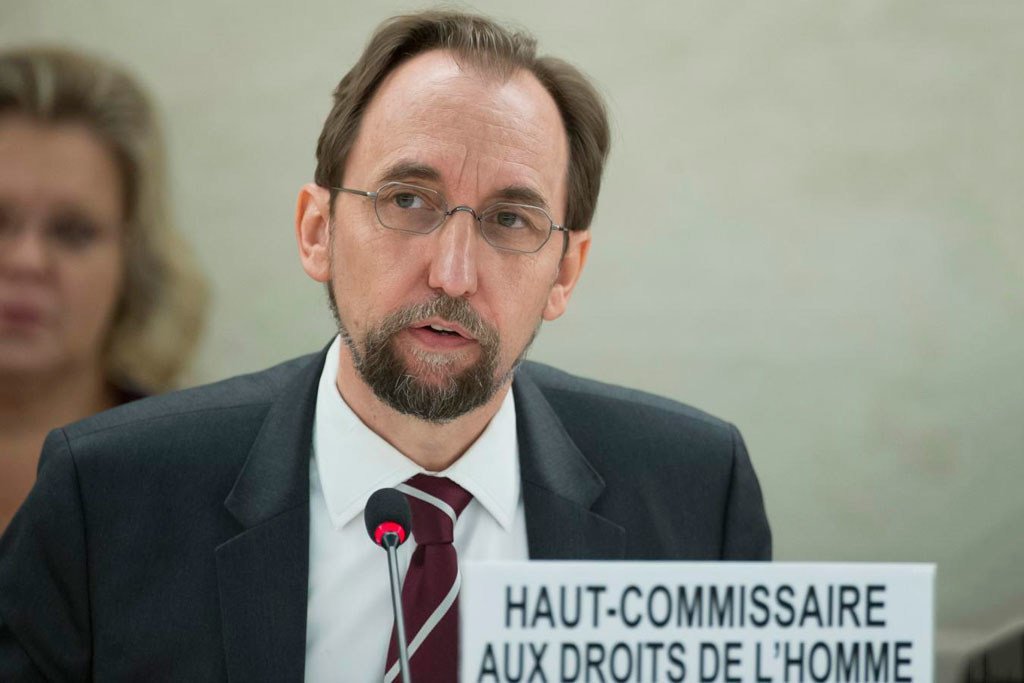 UN rights chief decries 'unacceptable attack' on Al Jazeera and other media
Human Rights
The United Nations human rights chief today expressed strong concern about international demands that Qatar close down the Al Jazeera network and other affiliated media outlets as "extraordinary, unprecedented and clearly unreasonable."
A spokesperson for High Commissioner Zeid Ra'ad al-Hussein told press in Geneva that "whether or not you watch it, like it, or agree with its editorial standpoints, Al Jazeera's Arabic and English channels are legitimate, and have many millions of viewers."
Rupert Colville added that "the demand that they be summarily closed down is, in our view, an unacceptable attack on the right to freedom of expression and opinion."
Saudi Arabia, the United Arab Emirates, Bahrain and Egypt cut diplomatic ties with Qatar in early June. The countries last week gave Qatar 10 days to comply with a list of demands to end the diplomatic showdown, including the shutdown of Al Jazeera.
The Office of the High Commissioner (OHCHR) said the dispute has been "taken to a new level" with the inclusion of some fundamental rights and freedoms in the list of demands.
"To insist that such channels be shut down is extraordinary, unprecedented and clearly unreasonable," stated Mr. Colville.
If Qatar were to comply, the move would "open a Pandora's Box of powerful individual States or groups of States seriously undermining the right to freedom of expression and opinion in other States, as well as in their own," he added.
The High Commissioner reiterated his call that all five Governments solve the ongoing matter in a calm, reasonable and lawful manner that does not impact on their own human rights, or those of other countries.