African Union-UN mission launches campaign in west Darfur against use of child soldiers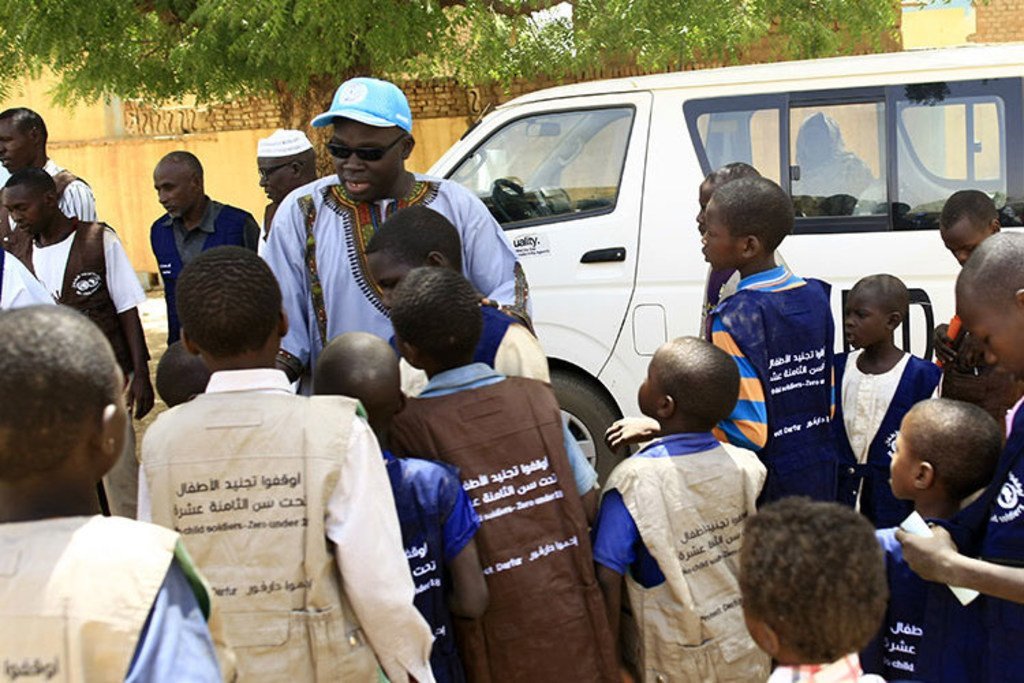 African Union-UN mission launches campaign in west Darfur against use of child soldiers
Peace and Security
The African Union-United Nations Mission in Darfur (UNAMID) has launched a campaign in west Darfur, Sudan, to raise awareness on the need to end the recruitment and use of child soldiers by armed forces and groups across the region.
In a press release, UNAMID said the campaign – whose theme is 'No Child Soldiers – Protect Darfur' – was launched by its Sector West Child Protection Unit (CPU) at Krinding (1) Camp for internally displaced persons in El-Geneina, west Darfur, bringing together more than 90 participants, including women and youth groups, children and local community leaders including Sheik of Sheikhs (prominent leaders) of the camp.
Addressing the gathering, UNAMID CPU Team Leader in West Darfur, Paul Bugunya, noted that the campaign is in line with the Mission's mandate to protect civilians, stressing that it also aims to ensure that children are afforded an opportunity to grow and attend school.
During the launch ceremony, UNAMID distributed vests inscribed with messages that promote the protection of children and discourage adults against the use of children as child soldiers. Copies of the definition of child soldier according to the Paris Principles of 2007 were also distributed.
In addition, the UNAMID CPU briefed the internally displaced persons on the seriousness of violating children's rights. The unit also urged the community to discourage children younger than 18 years old from enlisting into the armed forces or armed groups, and to report any forms of abuse or violations of child rights to child protection officers and local authorities for investigation.
Also speaking during the campaign's launch was Ahmed Mohamed Issa, a youth leader in the camp, who explained that some children, after observing the vulnerability of their families, decide to join armed groups as a way of seeking protection through the arms they legally obtain when they are recruited.
"None of us would love to see his/her child in the armed forces or with armed groups, but as internally displaced persons, people feel deep pain when our women and children go to farms, collect firewood or water and they are harassed," he said.
Speaking on behalf of the women in the camp, Sadia Ahmed noted that poverty is one of the key drivers of child recruitment into armed forces or armed groups in Darfur.
The UNAMID CPU intends to roll out the campaign throughout the region in the next few months.