Ban highlights Algeria's 'great progress' while raising alarm on situation in Libya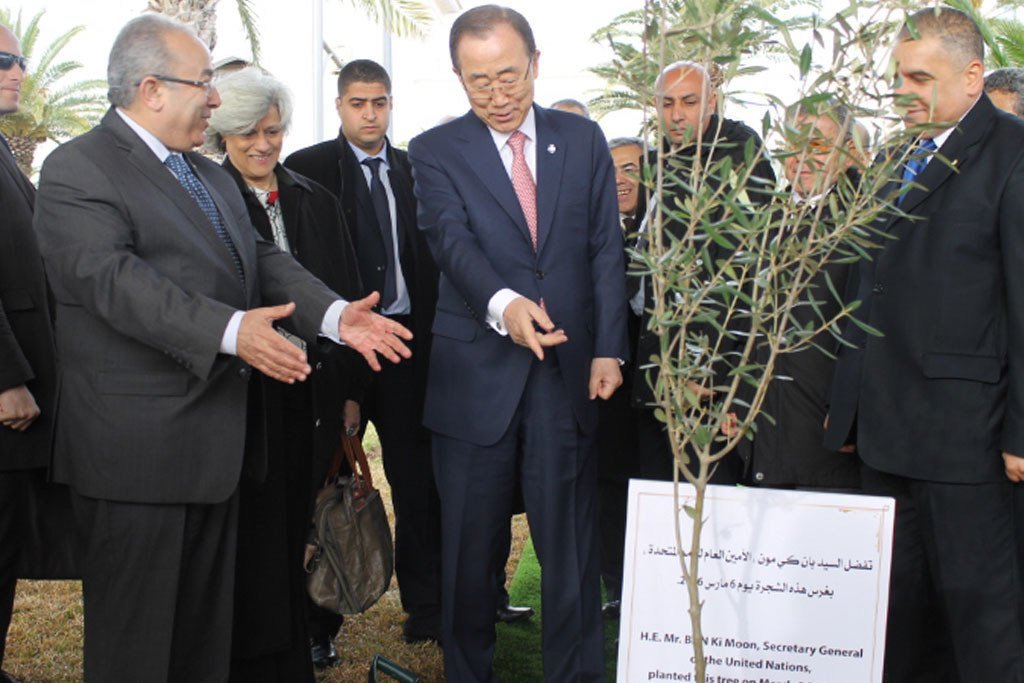 Ban highlights Algeria's 'great progress' while raising alarm on situation in Libya
Peace and Security
Visiting Algeria for the second time as United Nations Secretary-General, Ban Ki-moon today said great progress has been made in the country since terrorist attacks in 2007 devastated UN Headquarters in Algiers, while underlining "alarming" developments in Libya that could amount to war crimes.
"My first visit to Algeria was very painful," the UN chief told reporters at a press conference in the capital, alongside the country's Minister of State and Minister for Foreign Affairs and International Cooperation, Ramtane Lamamra.
In December 2007, a car bomb destroyed UN offices in Algiers, killing 17 UN personnel as well as many Algerian citizens. More than nine years later, Mr. Ban praised the country's President, Abdelaziz Bouteflika, for progress made under his direction, and noted that what he has learned about "rahma" politics, meaning "pity," has impressed him.
"Instead of letting themselves be divided by terrorists, Algeria united in solidarity," he highlighted. "History has shown many times that any violent strategy against terrorism that isn't based on the respect for human rights is doomed to fail. Respect for human rights is both a moral obligation and a tactical advantage."
The Secretary-General also noted that he and Minister Lamamra discussed their "deep concern" regarding the situation in Libya.
"There is alarming information coming from Libya about grave acts that could amount to war crimes," Mr. Ban warned. "All external actors need to use their influence to appease the situation. If things don't improve on the political front, the humanitarian crisis will worsen and threats to people's security, including attacks by Daech [ISIL], will multiply and expand."
In addition to thanking Algeria for hosting UN-led talks on Libya, he also welcomed the country's engagement towards Mali, for its role as one of the main mediators of the peace process.
Turning to the issue of Western Sahara, Mr. Ban recalled his visit yesterday to the town of Tindouf where he met with refugees who have been suffering for generations due to the ongoing regional conflict. He reiterated that no real progress has been made in negotiations towards a "just, lasting and mutually acceptable solution, based on the self-determination of the people of Western Sahara."
"I am deeply saddened by this humanitarian tragedy," Mr. Ban said. "The world cannot continue to neglect Sahrawi refugees. They're hoping for the support of the region, the UN, and the international community. We must act."
Meanwhile, at the Ministry of Foreign Affairs of Algeria, the UN chief today planted a tree of peace. He also spoke at a foreign ministry symposium after meeting with President Bouteflika. Speaking at a press conference following the encounter, Mr. Ban said he was encouraged by the adoption of a revised constitution on 7 February, and insisted on the importance of investing in Algeria's "dynamic and determined" youth.
He is expected to visit the headquarters of the United Nations Mission for the Referendum in Western Sahara (MINURSO) located in Laayoune, Western Sahara.