Celebrity chefs serve up free meals from discarded food – UN environment agency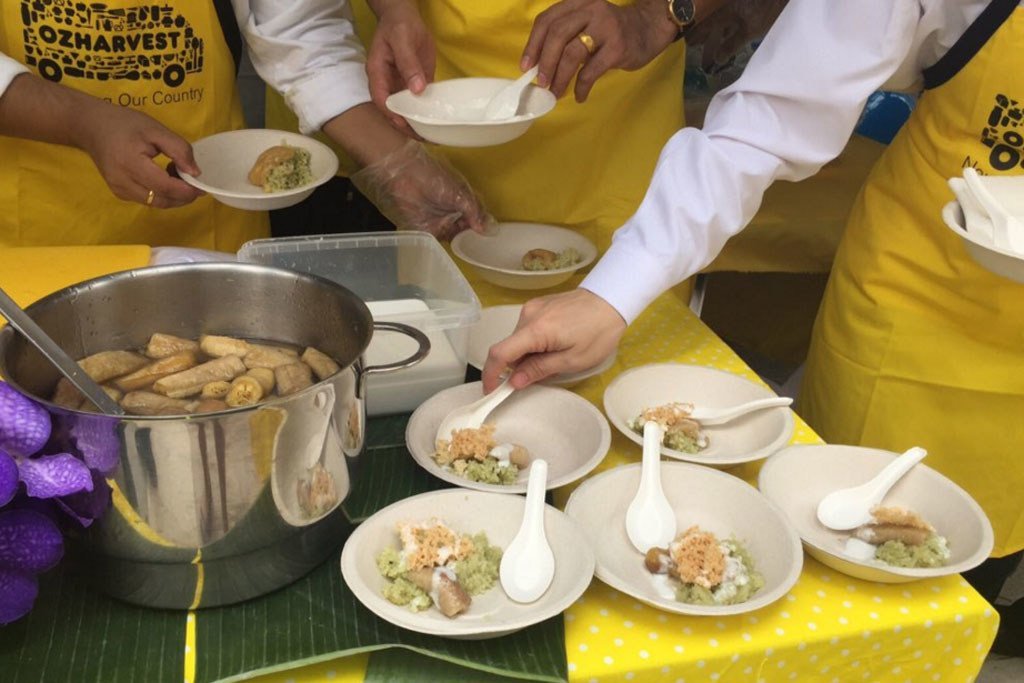 Celebrity chefs serve up free meals from discarded food – UN environment agency
SDGs
For those who have never tried 'rejected' veggie curry made with 'saved' coconut milk served with 'broken rice' and washed down with corn cob tea, two United Nations agencies have joined up with an Australian food charity for an event with a menu that also included 'fish scrap cake' and 'rescued' mango relish, accompanied by 'leftover' nine-grain followed by 'rescued' bread pudding for dessert.
If you were in Bangkok, Thailand, this week, those were some of dishes prominent chefs and other food lovers from Thailand and Australia were preparing with ingredients that are usually discarded, to promote awareness of 1.3 billion tons of food wasted each year.
The Think.Eat.Save event was organized by the UN Environment Programme (UNEP), the UN Food and Agricultural Organization (FAO) and the Australian food charity OzHarvest in support of the new UN Sustainable Development Goals target to halve global food waste along production and supply chains by 2030.
"UNEP is tackling food waste head-on with its Think.Eat.Save methodology for waste prevention at city, country and company-level," Kaveh Zahedi, UNEP Regional Director and Representative for Asia and the Pacific, said in a press release.
Modelled on OzHarvest's annual Think.Eat.Save events, which feed thousands of people across Australia, the Bangkok event had celebrity chefs like Duangporn 'Bo' Songvisava, Dylan 'Lan' Jones, Chris Miller and Australian OzHarvest 'Chef for a Cause,' Travis Harvey, who in May this year opened Australia's first-ever food waste pop-up café, design a lunch menu using surplus produce saved from landfill or sourced from local farmers and suppliers.
The event is part of the Think.Eat.Save campaign which was launched by the UNEP, the Food and Agricultural Organization and partners in 2013 to change the culture of food waste which results in 1.3 billion tonnes of food wasted globally each year, contributing to greenhouse gas emissions. The total carbon footprint of food produced but not eaten is 3.3 Gt of carbon dioxide equivalent.
An estimated 20 to 40 per cent of food is lost or wasted along the supply chain in Asia Pacific because food is lost in transit between rural production areas and urban consumers and because of poor quality roads, hot and humid weather conditions, and poor packaging, according to UNEP.