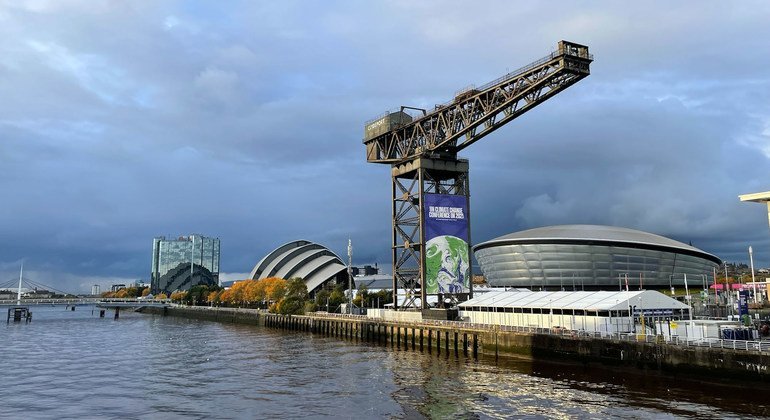 The eyes of the world turned to Glasgow, Scotland, as the United Nations climate summit known as COP26 opened on 31 October, with UN diplomats and politicians seeking new commitments to curb greenhouse gas emissions and adapt to the impacts of a warming planet.
COP26 is being held at the Scottish Event Campus, a Green Tourism Award-winning event space in the heart of Glasgow. It has five interconnected exhibition meeting spaces, the most recognizable of which are featured in this photo taken at sunset, the iconic SEC Armadillo and the 14,000 capacity OVO Hydro arena.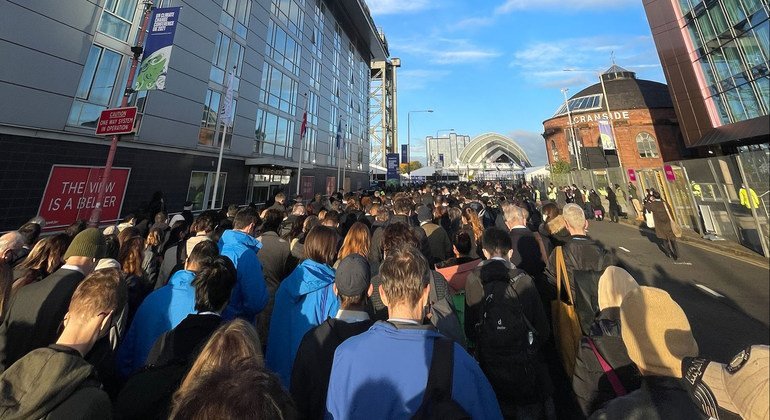 COP26 has been one of the most popular UN Climate Conferences in history, with some 50,000 people registered to participate online and offline. Pictured here are the long lines of participants waiting to pass through security and enter the so called 'Blue Zone' at the Scottish Event Campus, where most of the meetings are being held.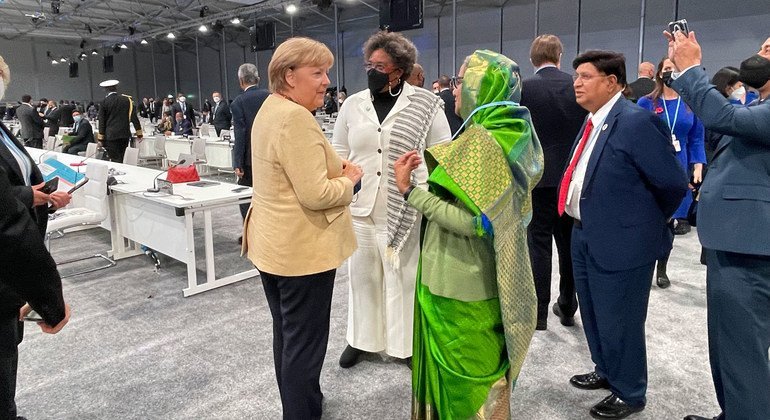 The World Leaders Summit was attended by about 120 Heads of State and Government. Away from the stage lights, many of the leaders interacted behind the scenes. Here, German Chancellor Angela Merkel (L), Mia Motley, the Prime Minister of Barbados, (Centre) and Sheikh Hasina, the Prime Minister of Bangladesh (R), are seen chatting together before the main event.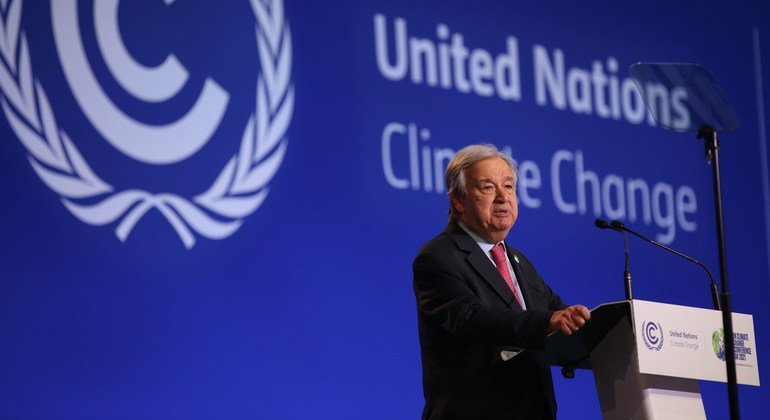 As the COP26 World Leaders' Summit got underway, United Nations Secretary-General António Guterres told the 120 leaders in Glasgow: "We face a stark choice. Either we stop [climate change] - or it stops us".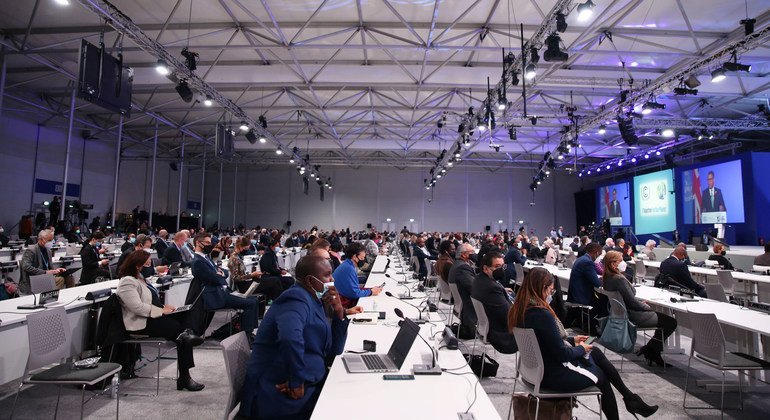 COP26 has registered more than 22,274 party delegates and 3,886 media representatives. Here, delegates are seated in the main plenary.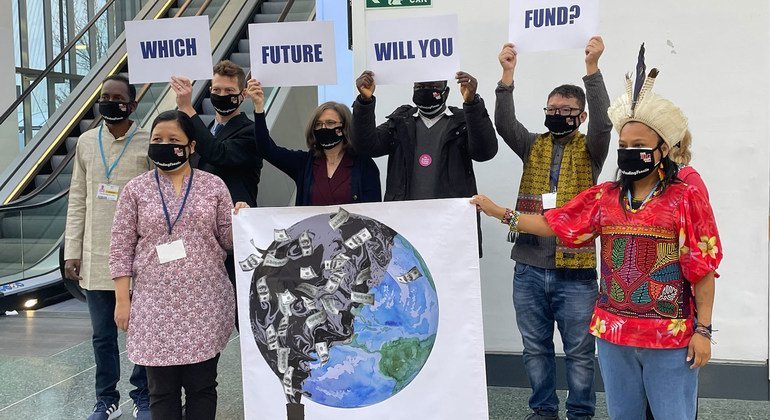 Civil society has been very active during this COP, with daily demonstrations demanding climate justice. Here, a group armed with signs poses for photographers in the main corridor of the Blue Zone.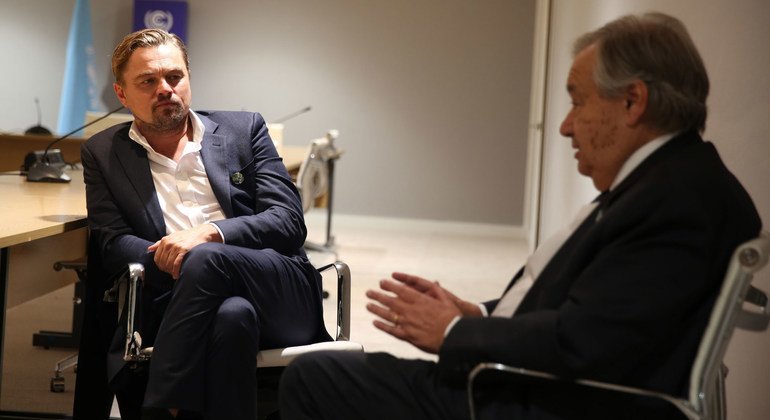 Famous personalities also made their way to the World Leaders Summit. Here, renowned actor and environmental activist Leonardo DiCaprio holds a one-on-one with UN Secretary-General António Guterres.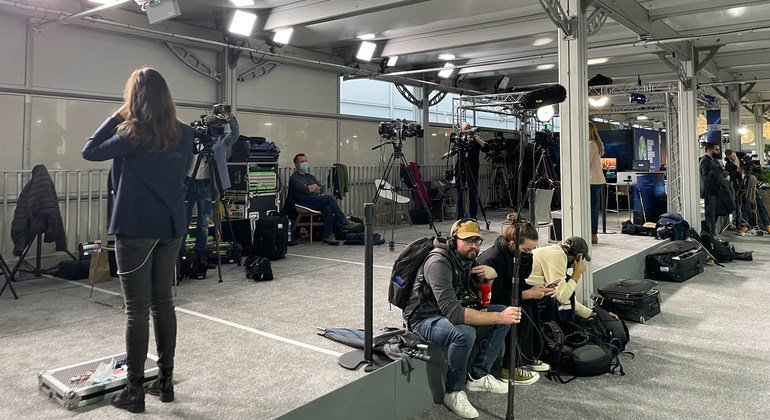 Journalists have their own dedicated spaced at the venue. In this photo, some of them take a rest after a busy day at the World Leaders Summit.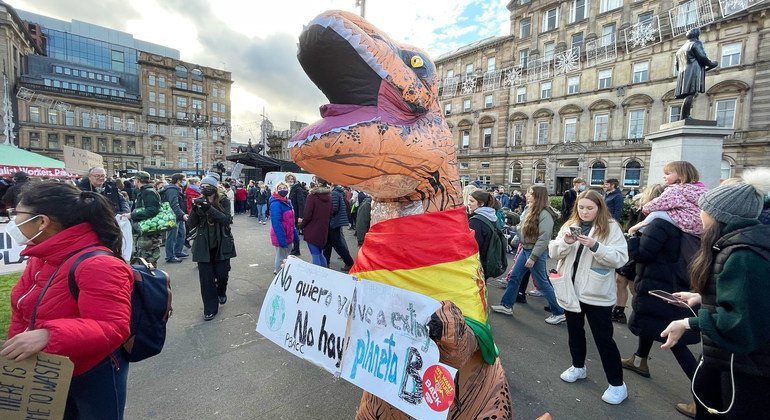 There was also action outside the main venue, with thousands of protesters gathering at the centre of Glasgow to demand climate action. The Dinosaur 'T- Rexscilient' travelled all the way from Bolivia to participate in the youth march led by Swedish activist Greta Thunberg.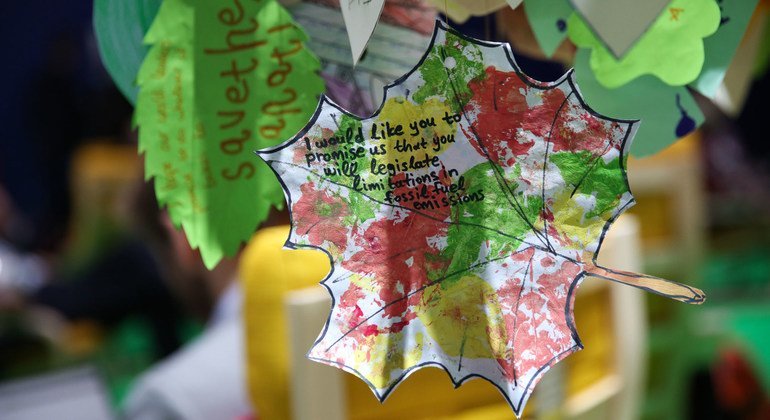 Attendants at COP26 have been hanging cutouts in the shape of colorful leaves at the venue. On each one is written a "promise" for world leaders. In this photo, a participant has asked them to promise that they will enact legislation to limit greenhouse gas emissions, which is one of the main goals of COP26.