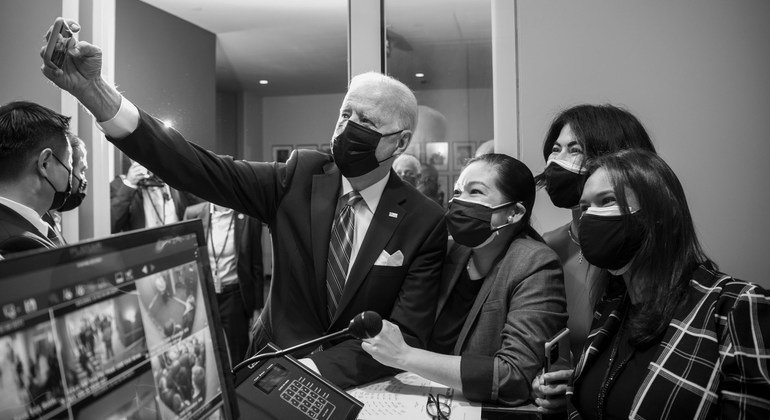 It wasn't quite back to normal, but what is typically the busiest week of the year at the United Nations in New York, did attract around 100 Heads of State and Government from around the world.
US leader, Joe Biden, gave his first address to the UN general debate as President.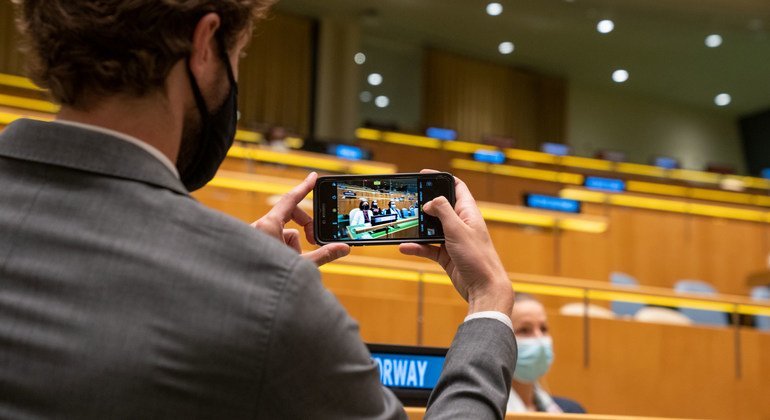 The UN General Assembly Hall was open, as it has been throughout much of the COVID-19 pandemic, and some delegates marked their return with selfies.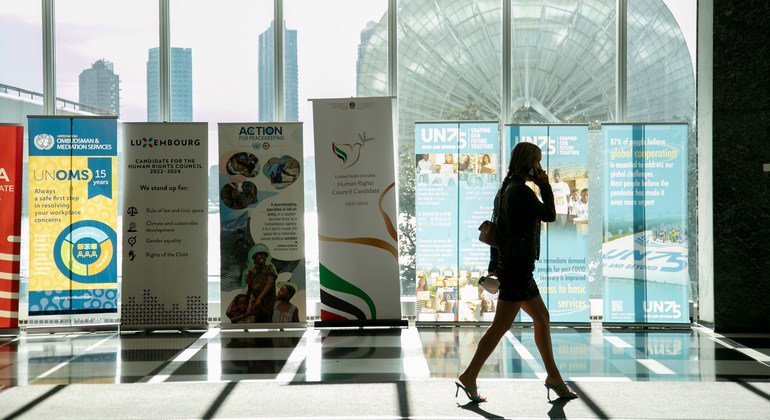 While the normally bustling corridors of the UN Secretariat building were uncommonly quiet, the digital buzz of activity continued.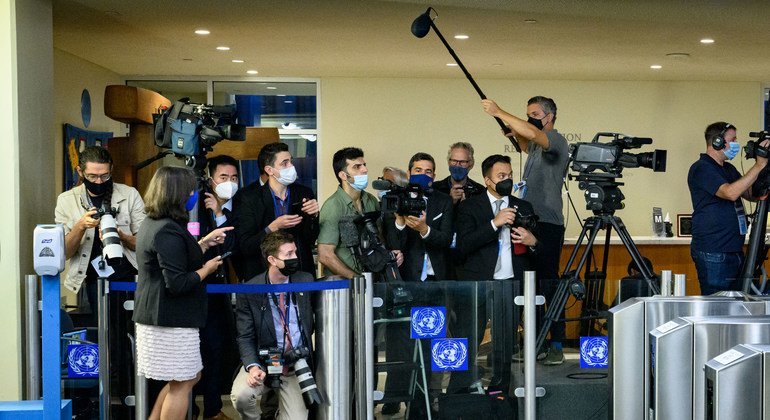 The UN made headlines across global media outlets, but only resident correspondents who have an office at UN Headquarters were able to attend.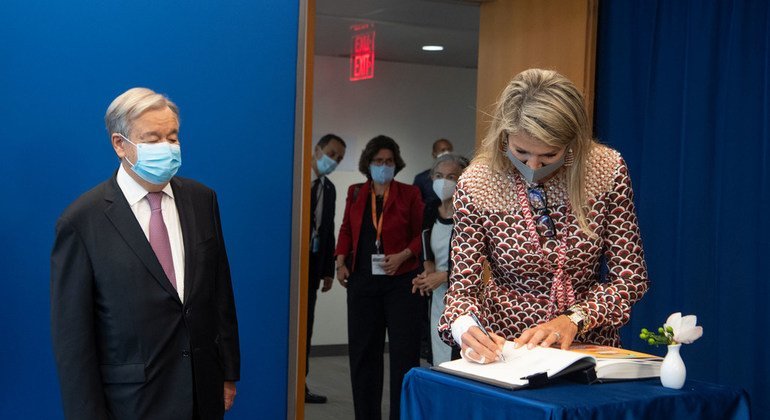 One-to-one bilateral meetings are a key element of successful diplomacy and this year they were fully back on the agenda. Here, the UN Secretary-General António Guterres meets Queen Máxima of the Netherlands.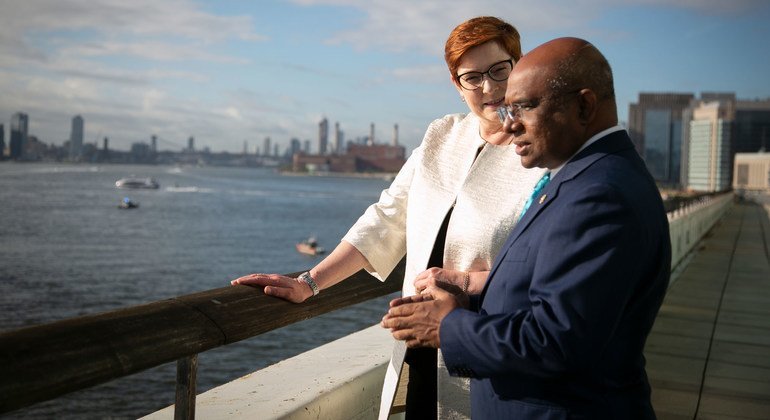 And the President of the General Assembly Abdulla Shahid (right) took advantage of the warm weather to talk to the Foreign Minister of Australia, Marise Payne, in the grounds of the UN overlooking New York's East River.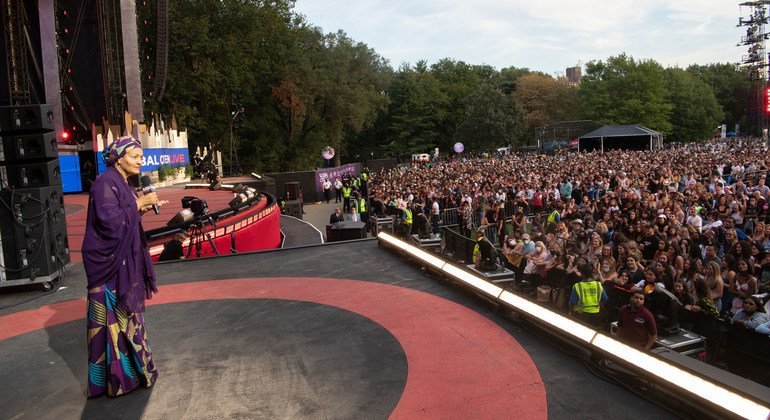 Outside the UN campus, the Deputy Secretary-General, Amina Mohammed, attended the Global Citizen festival in Central Park, New York, drawing parallels between the event which aims to "defeat poverty, demand equity and defend the planet" and the goals of the UN.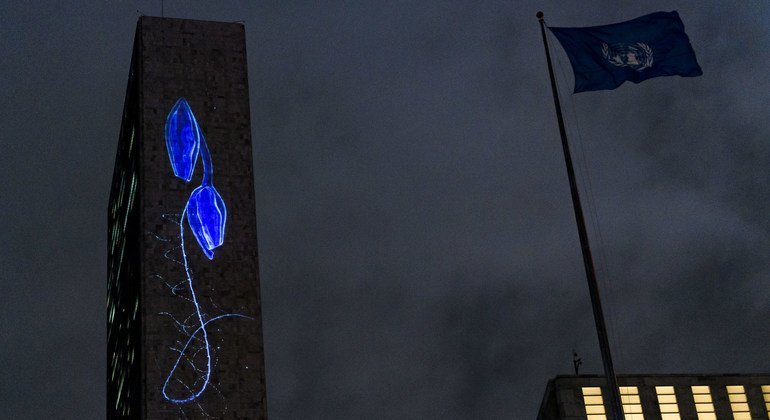 And the New York public was also treated to a nightly projection on the side of the UN building of a 154-metre high film called Vertical Migration, which highlights the critical importance of biodiversity and the world's oceans.