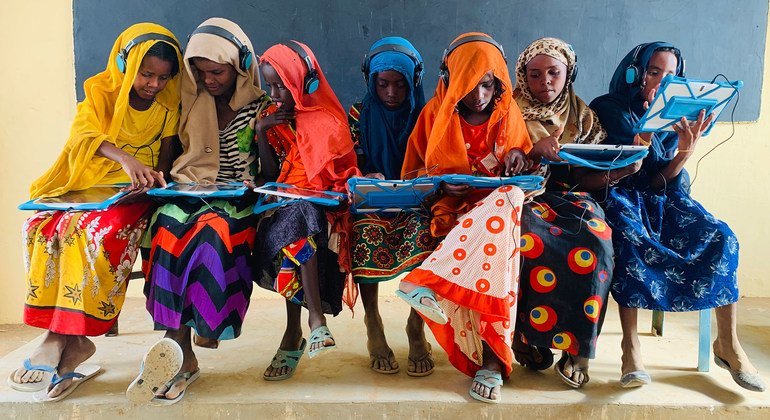 A global conversation involving one million people about what type of world especially young people want to inherit has been taking place as the United Nations marks its founding 75 years ago.
Technology has been identified as a key factor to make the world fairer and more peaceful because of the opportunities it can provide to the poorest people, like these girls in Sudan, in terms of equal access to knowledge and resources.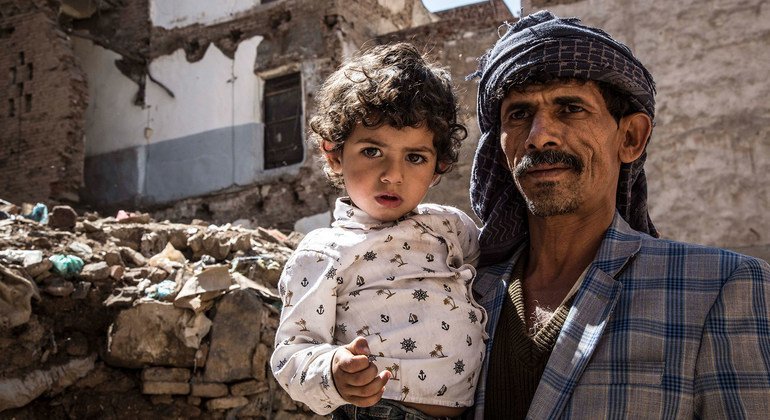 Conflicts, in places like Yemen where 22 million people rely on aid of one sort or another, continue to affect vulnerable populations across the world. The United Nations believes that greater international cooperation will remain a crucial part of preventing and resolving conflicts.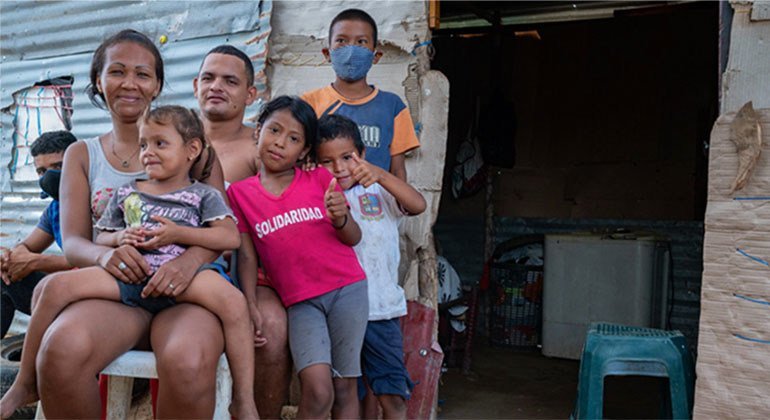 Inequality has been recognized by the UN as "an issue that will define our time". It's hoped and expected that the 2030 Agenda for Sustainable Development, agreed by countries across the world in 2015, will eradicate poverty, bring peace and an equal share of prosperity as well as protect Planet Earth.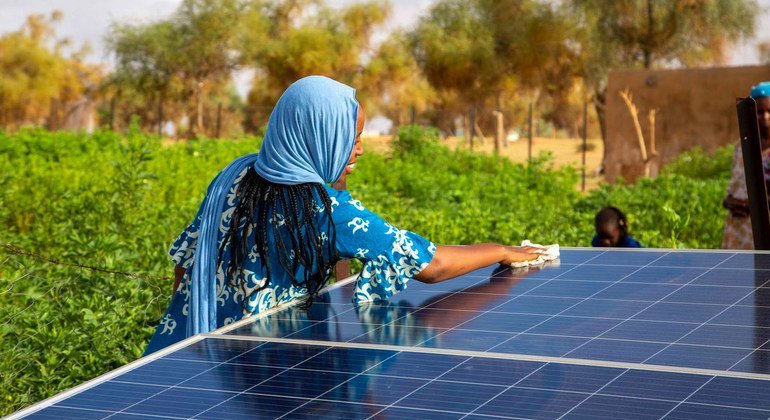 No corner of the world is immune from the "devastating consequences" of climate change according to the UN, but humankind is not powerless and can act in large and small ways, for example, by using renewable energy, to reverse an increase in global temperatures which is fueling environmental degradation, natural disasters, weather extremes, food and water insecurity, economic disruption, conflict and terrorism.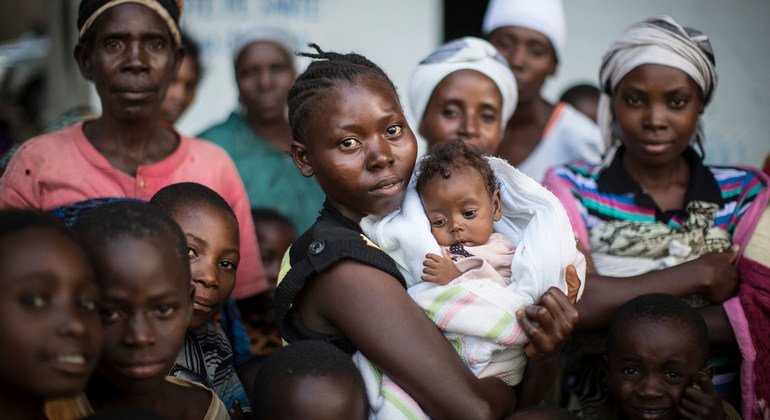 The world's population is expected to increase by two billion, from 7.7 billion at present to 9.7 billion in 2050 with more people living in cities. Ensuring decent work so people can afford food, health care and education for their children will help to reduce the impact of a population surge.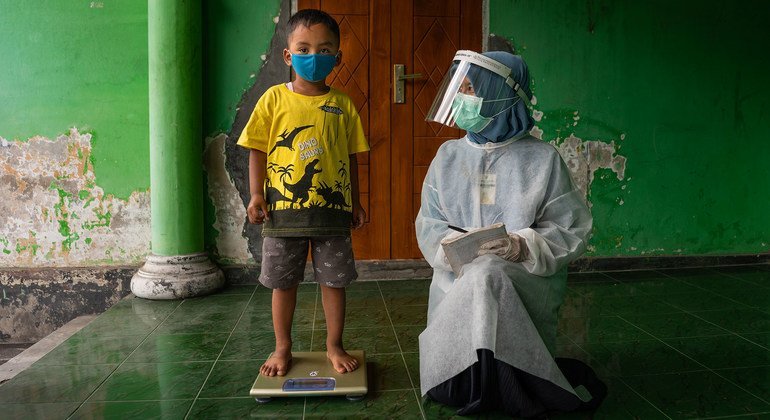 Good health is a fundamental human right and while access to sexual, reproductive and child health care services is improving and, maternal mortality is falling, the global community is still struggling to reach the most vulnerable. The UN has been working to ensure that women and girls in particular receive the health care they need.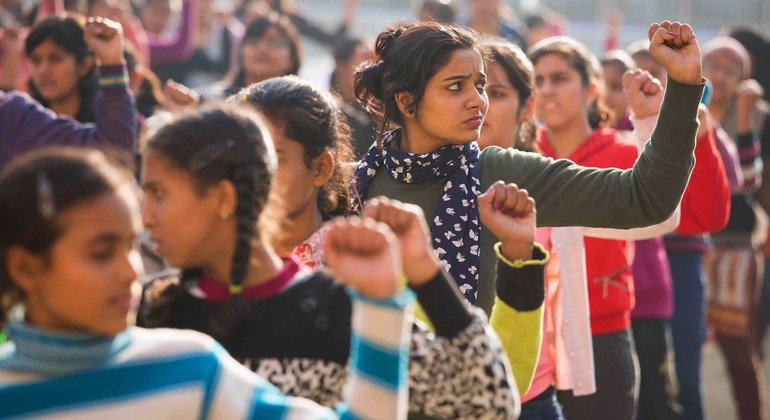 Equality between men and women is a fundamental value of the United Nations and was enshrined in the UN Charter, seventy-five years ago in 1945. Closing the gender gap to reduce inequality is a key priority of the UN Secretary-General António Guterres who has warned that, "change is coming at a pace that is too slow for the women and girls whose lives depend on it".