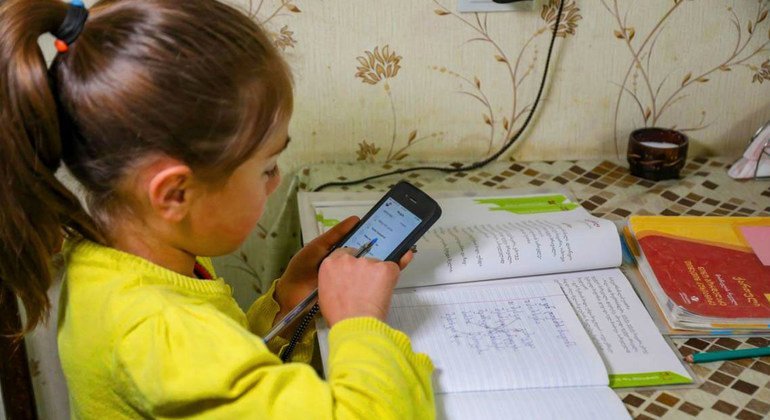 The COVID-19 pandemic has disrupted education for an estimated 1.2 billion children forcing schools across the world to learn new ways of educating children.
In Georgia, where children living in rural areas have limited internet and cell phone service, a young girl checks homework sent by her teacher in a group chat. She shares her mother's cell phone with her three siblings.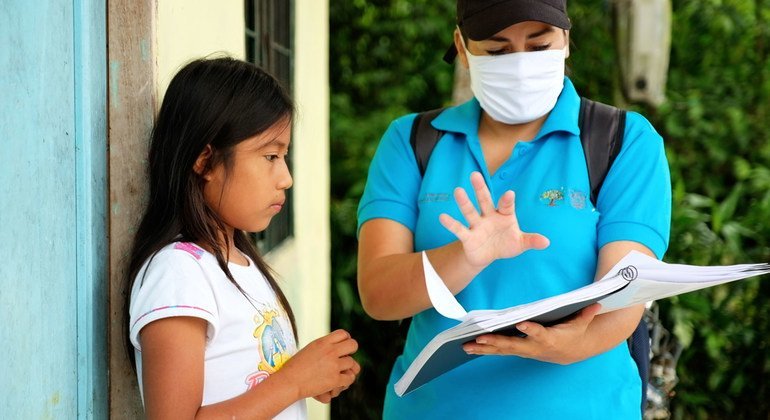 Meanwhile, in a remote area of the Ecuadorian Amazon, where there is no internet access, a teacher delivers a study guide to a young girl, so she can continue with her lessons.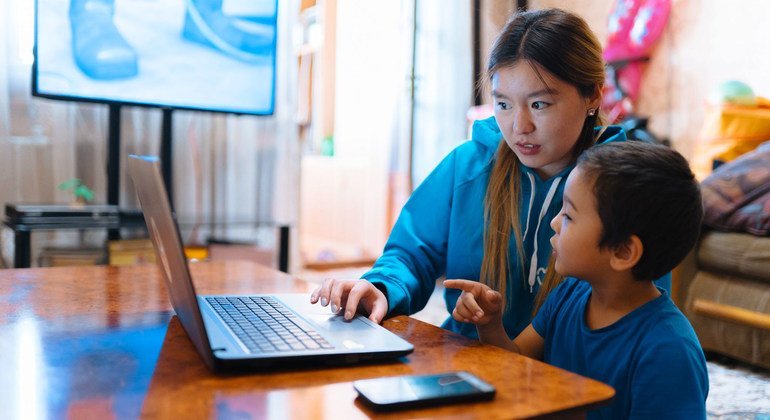 Disabled children in Kyrgyzstan benefit from the work of UNICEF volunteers. Here, a volunteer transcribes lessons at home with her nephew.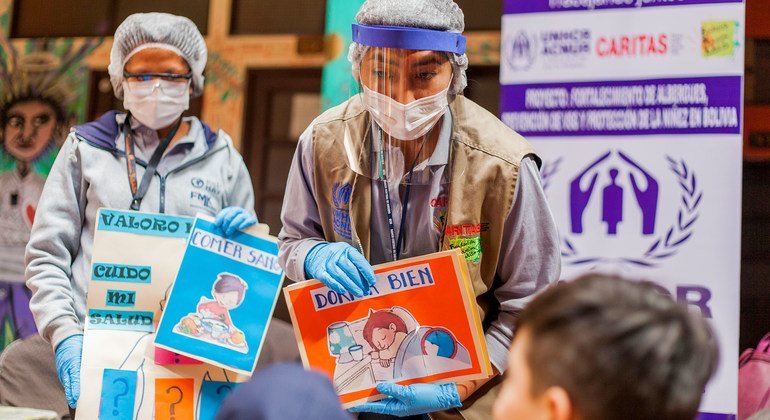 Mobile classrooms bring learning, games, and psychosocial support, to Venezuelan refugee children living in shelters in Bolivia.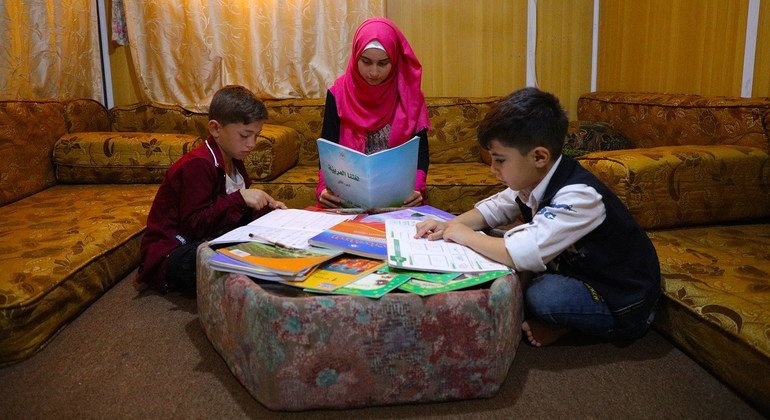 And in a refugee camp in Jordan, a Syrian teenage girl harnesses her passion for teaching, by helping other children with their studies.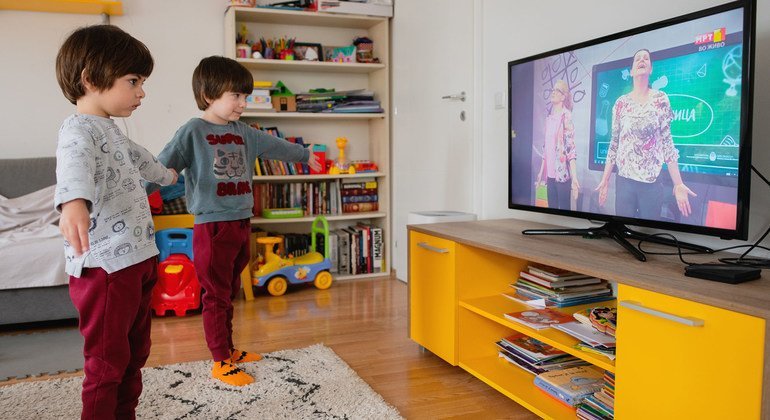 Yoga for children is being broadcast on television in North Macedonia to help with the impact the lockdown is having on children's mental health.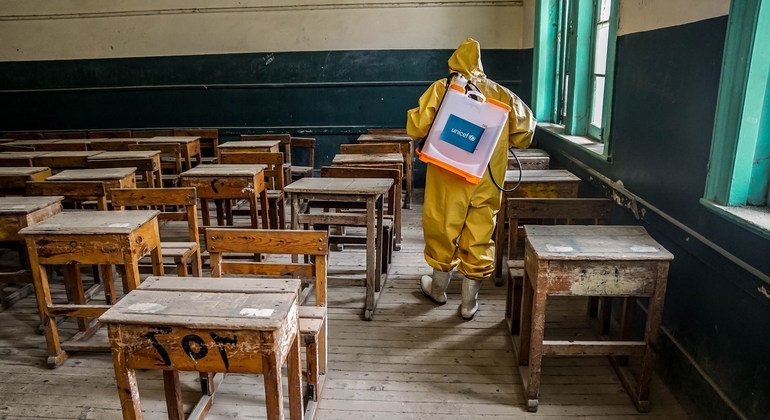 In some countries, children are getting ready to return to school. Here, in Egypt classrooms are disinfected.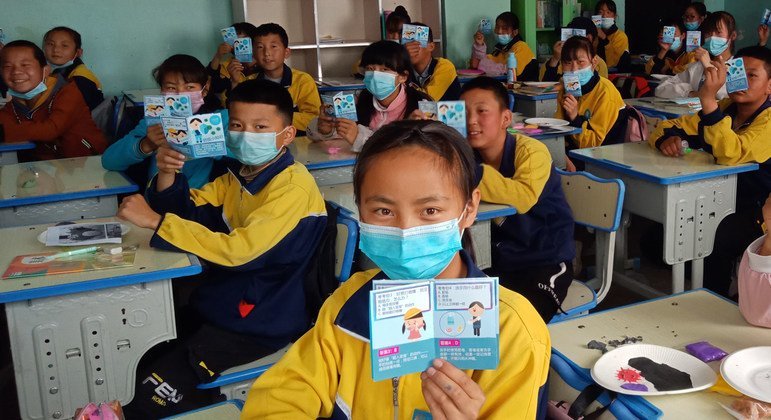 And in China's Qinghai Province, students received leaflets produced by UNICEF providing instructions on how to protect themselves from COVID-19.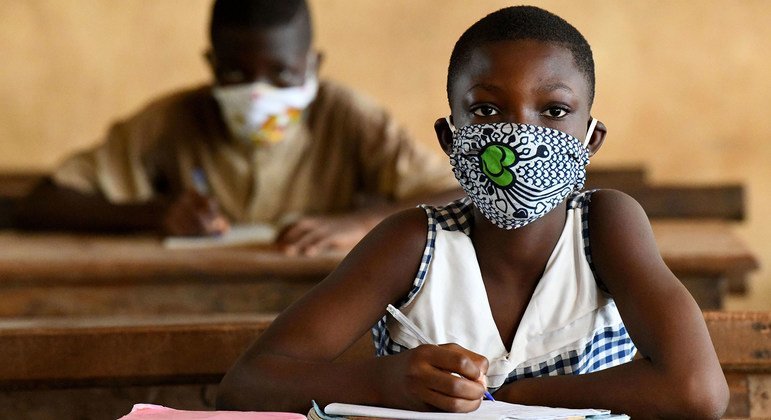 There's still uncertainty in many parts of the world about when and how children will return to school.
In Côte d'Ivoire, classes restarted in May with strict measures in place including masks, social distancing, and the frequent washing of hands.