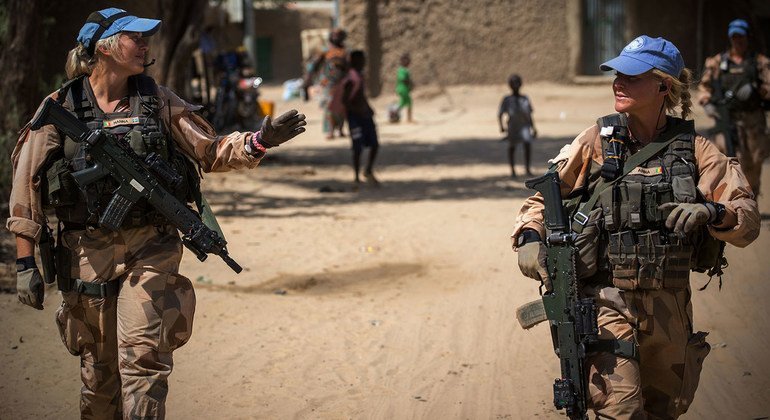 Women have played a significant role in United Nations peacekeeping ever since the first mission was established in 1948. On the International Day of United Nations Peacekeepers, marked annually on 29 May, UN News pays tribute to the many different ways women are contributing to peace.
These two Swedish Marines were part of a community engagement team with the UN's peacekeeping operation in Mali (MINUSMA) in 2018. Sweden is among the leaders in contributing women peacekeepers to the UN.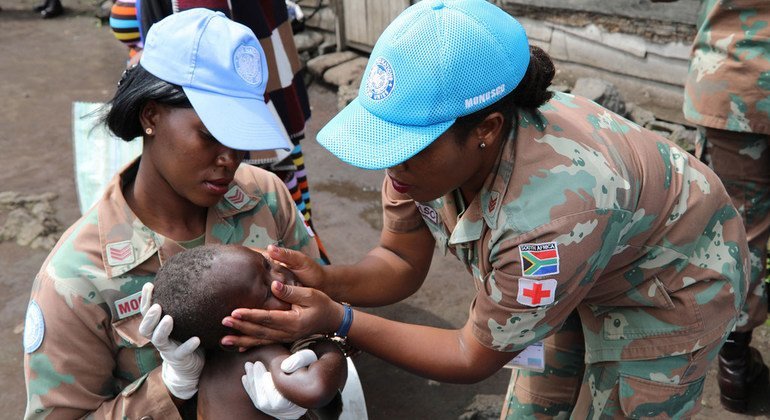 Medical assistance to local communities is one of many ways UN peacekeepers positively impact the lives of civilians and help to build trust. Here, South African military medics in the Democratic Republic of the Congo (DRC), administer first aid to a child.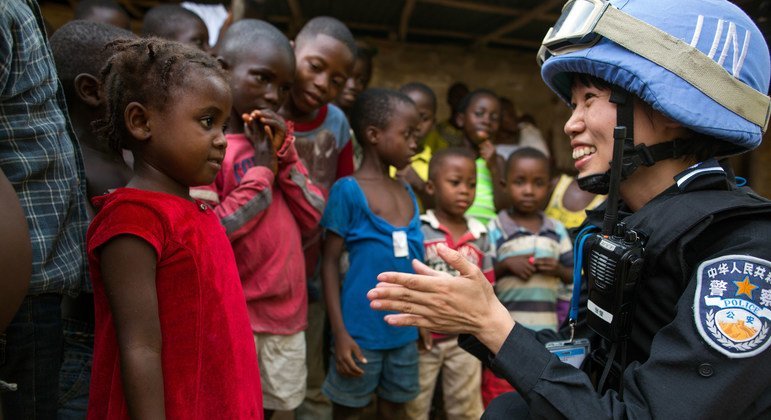 In Liberia, women police serving with the Chinese Formed Police Unit, deployed to the UN peacekeeping operation UNMIL, which successfully completed its mandate, in 2018. They participated in long-range patrols, helped mentor Liberian police officers and conducted extensive outreach activities to the local community.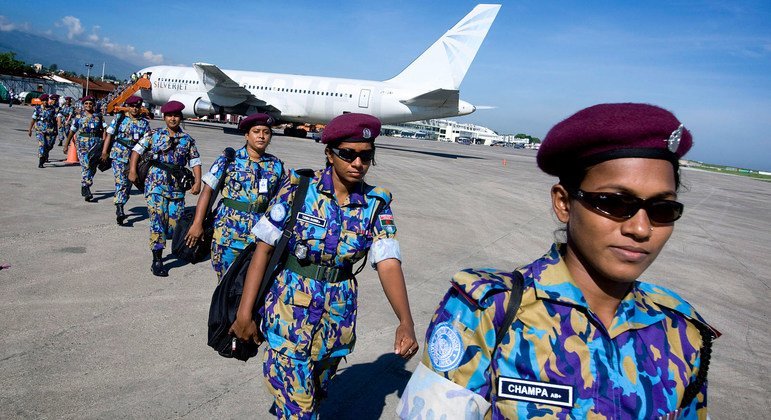 A Bangladeshi formed police unit arrives in Haiti in 2010 to serve with the former UN peacekeeping mission in the country, MINUSTAH. Bangladesh is among a handful of countries that have provided an all-women unit to UN Peacekeeping.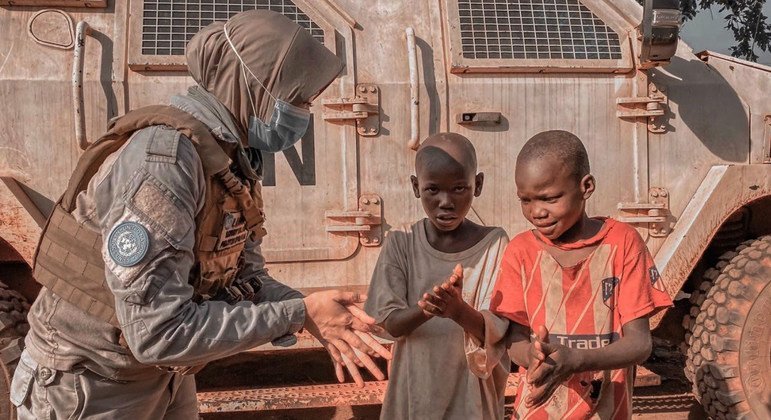 Women peacekeepers have also been involved in the fight against the coronavirus, supporting national authorities and helping to protect vulnerable communities. Here, an Indonesian police officer in the Central African Republic, demonstrates to boys in Bangui how to wash their hands and prevent the spread of the virus.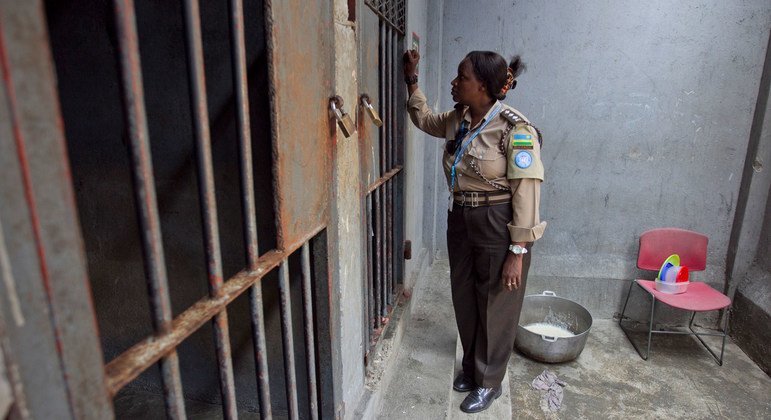 The former mission in Haiti, MINUSTAH, also deployed corrections officers to train and mentor national counterparts. Here, a corrections officer from Rwanda talks to a detainee at the women's prison in Port-au-Prince.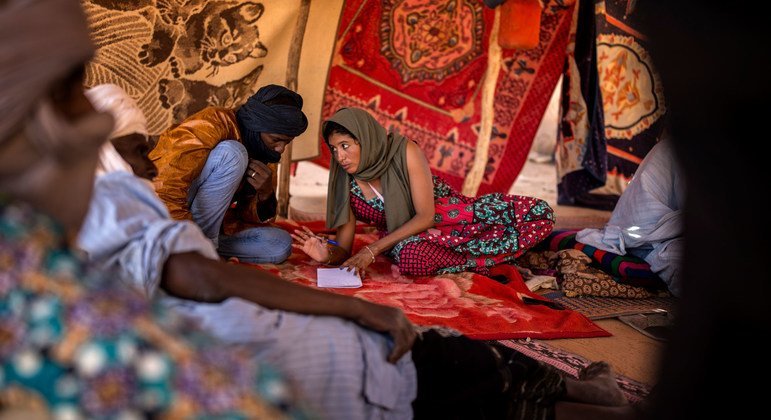 Civilians play an important role in UN peacekeeping operations around the world. In Mali, a UN human rights officer (centre) interviews a witness in the town of Menaka as part of an investigation into the killing of dozens of people by armed attackers.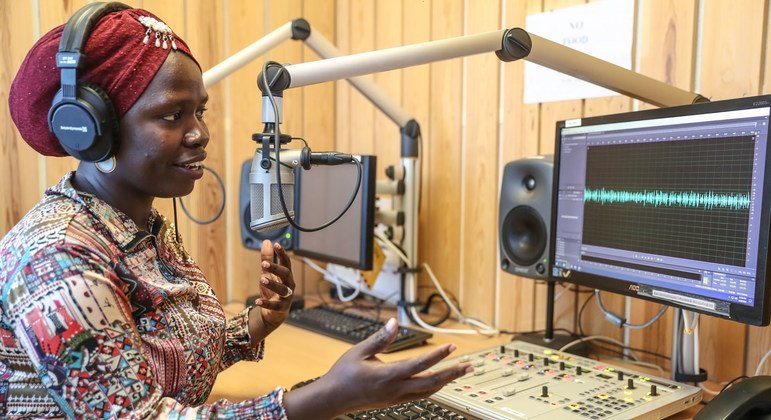 And in South Sudan, journalists working for the UN peacekeeping mission's Radio Miraya contribute to building peace, by bringing communities together to discuss their challenges but also their common aspirations. Today, peacekeeping radio stations in many countries, such as Mali, the Central African Republic and the Democratic Republic of the Congo are currently providing critical information during the COVID-19 pandemic.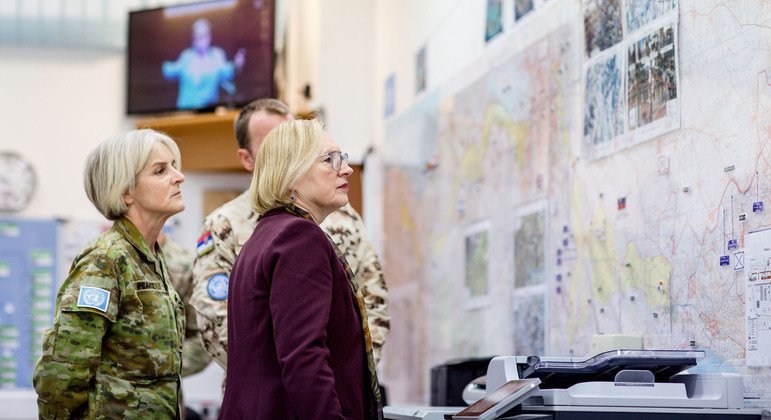 More women in peacekeeping means more effective peacekeeping, with improved operations and performance. The United Nations Peacekeeping Force in Cyprus (UNFICYP) was the first mission to have women simultaneously leading its civilian, military and police components. Here, the Special Representative of the Secretary-General in Cyprus and the Head of UNFICYP, Elizabeth Spehar, and Force Commander Major General Cheryl Pearce, review the mission's deployment maps.
This year also marks the 20th anniversary of a key UN Security Council Resolution 1325 which recognizes the importance of women's role to maintain and promote peace and security.