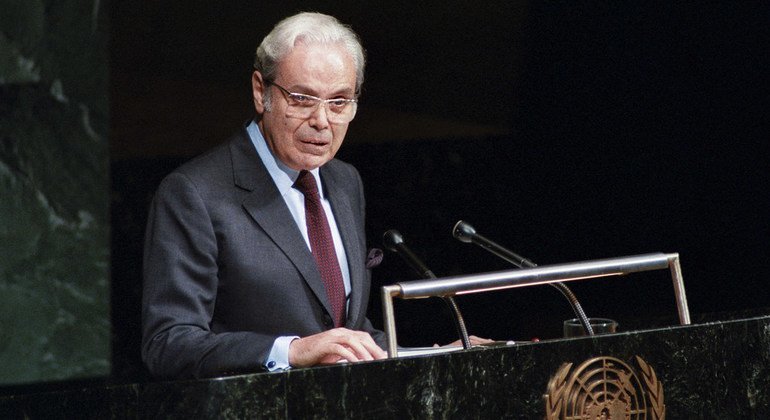 Javier Pérez de Cuéllar, the fifth Secretary-General of the United Nations has passed away aged 100. The former Peruvian diplomat served as the UN chief from 1 January 1982 to December 1991.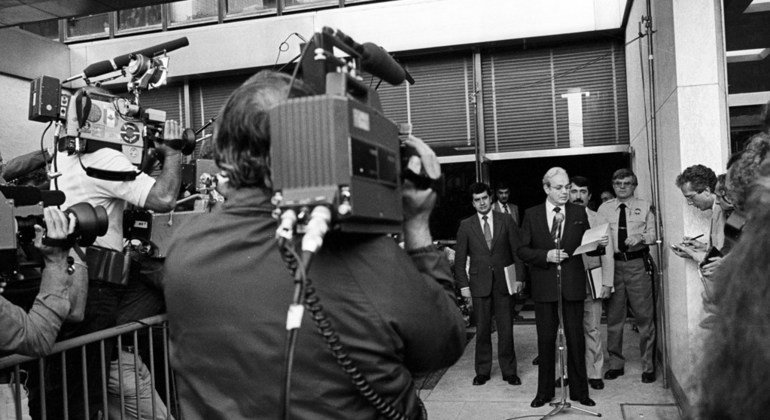 During his two five-year terms in office he led mediations between Britain and Argentina following the end of the war over the Falkland Islands/Malvinas.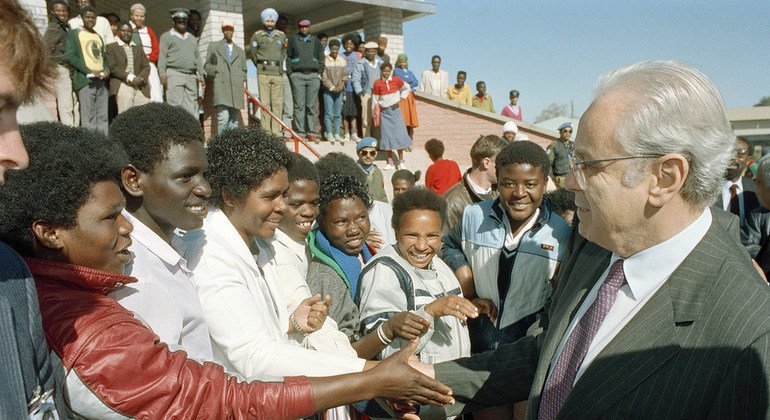 And he supported negotiations for the independence in March 1990 of Namibia in south-west Africa.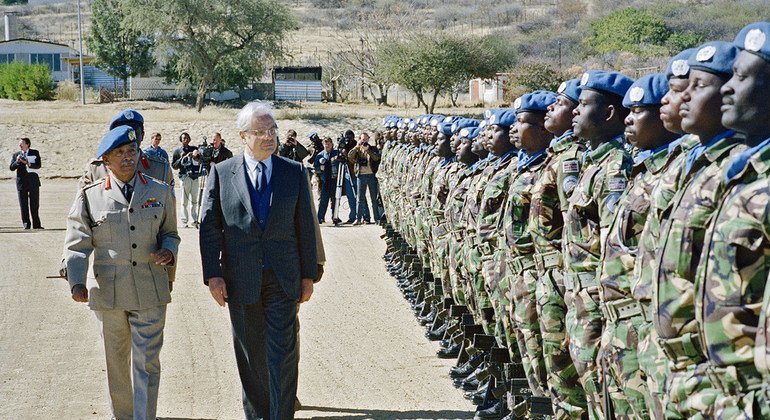 Mr. Pérez de Cuéllar oversaw the establishment of the UN Transition Assistance Group (UNTAG) in Namibia which supported the independence process and then free and fair elections. Here, he inspects a Kenyan honour guard in the capital Windhoek in July 1989.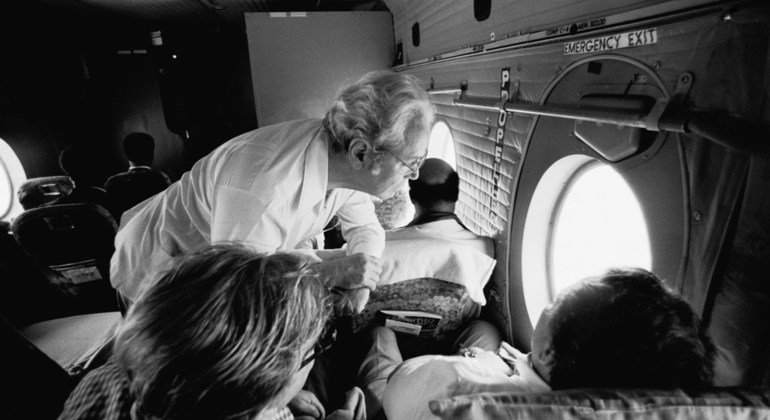 In 1984, he travelled to Ethiopia where drought and conflict had unleashed one of the world's largest humanitarian crises. An estimated one million people died in the famine there.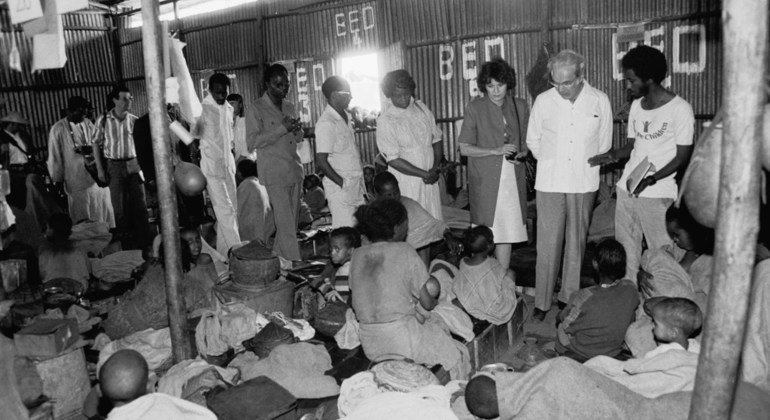 In Korem, in the north of the country he visited some of the people to whom the UN and other agencies were providing life-saving aid.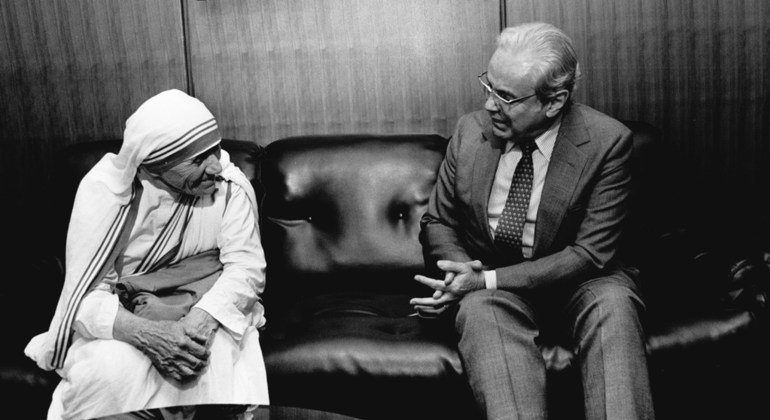 Mr. Pérez de Cuéllar, began his diplomatic career in Peru in 1940 and also served as the South American country's Prime Minister. In October 1985, as UN Secretary-General, he welcomed Mother Teresa, leader of the Order of the Missionaries of Charity to UN Headquarters in New York.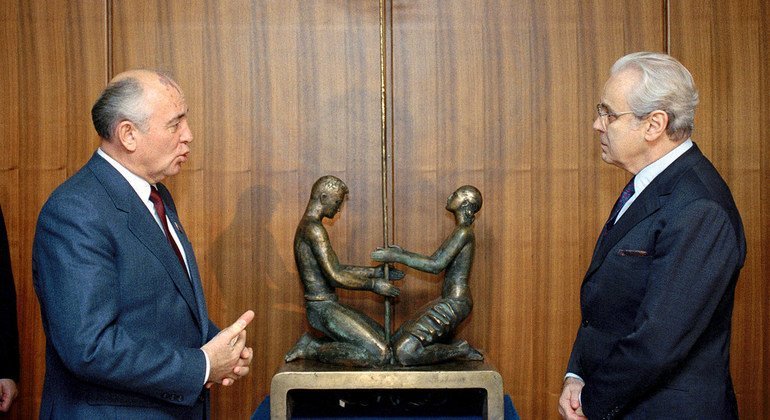 The global order changed dramatically during Mr. Pérez de Cuéllar's term as Secretary-General with the beginning of the end of the Cold War. In 1988, he met the President of the then Soviet Union, Mikhail Gorbachev at UN Headquarters where the Soviet leader presented him with a gift for the United Nations..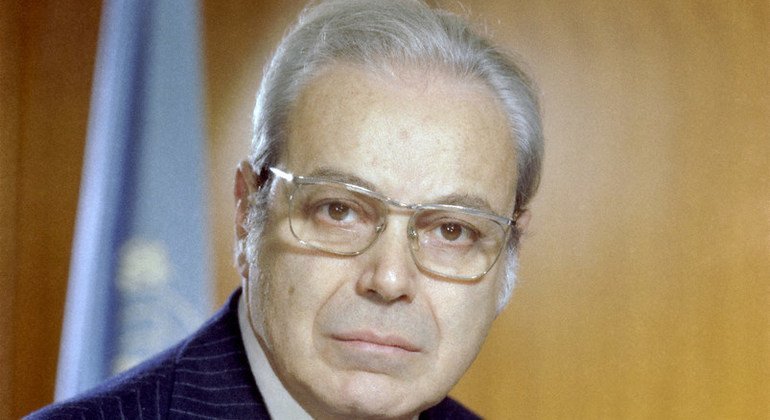 Javier Pérez de Cuéllar 19 January 1920 — 4 March 2020