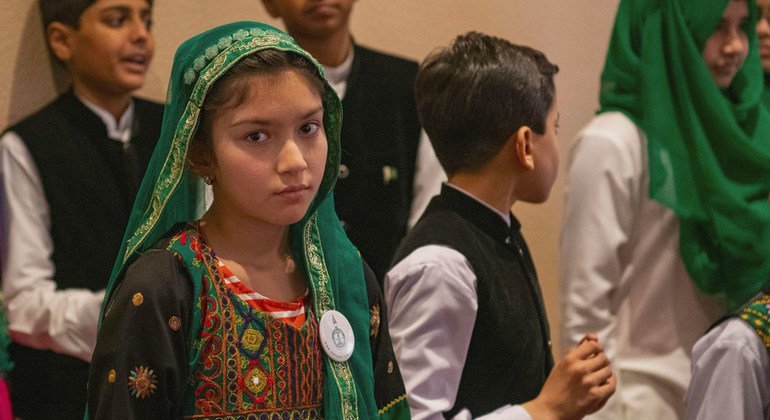 In this photo gallery, UN News is taking you behind the scenes at the United Nations in New York and farther afield, profiling some of the month's key events as seen through the lens of our accomplished photographers.
The UN Secretary-General, António Guterres visited Pakistan to mark the country's 40-year commitment to hosting refugees from Afghanistan. He met a choir of Afghan refugee and Pakistani children.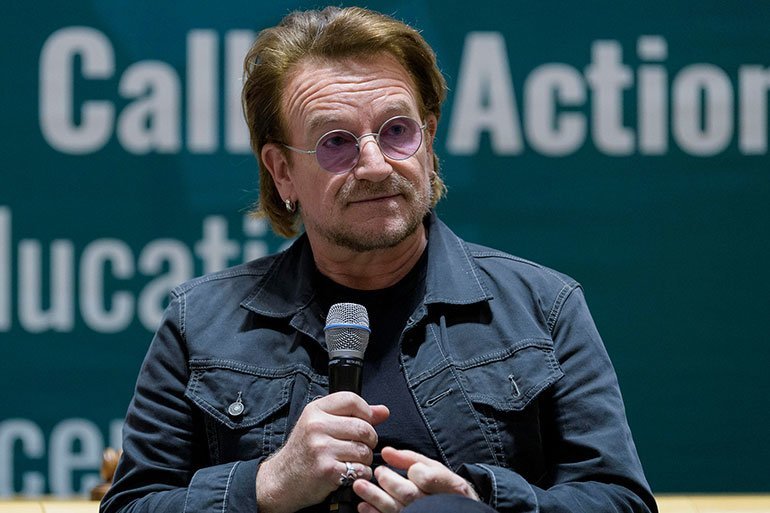 Activist and musician of the band U2, Bono, came to UN Headquarters in New York to call for greater educational opportunities for girls. Speaking at an event on the International Day of Women and Girls in Science, he said the contribution of half of humanity is essential to solving global problems.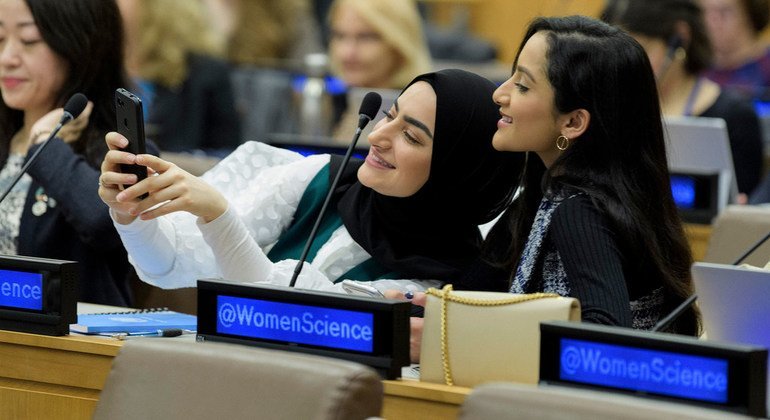 Women from around the world attended the event. These young women participated in a discussion on equality in science and technology.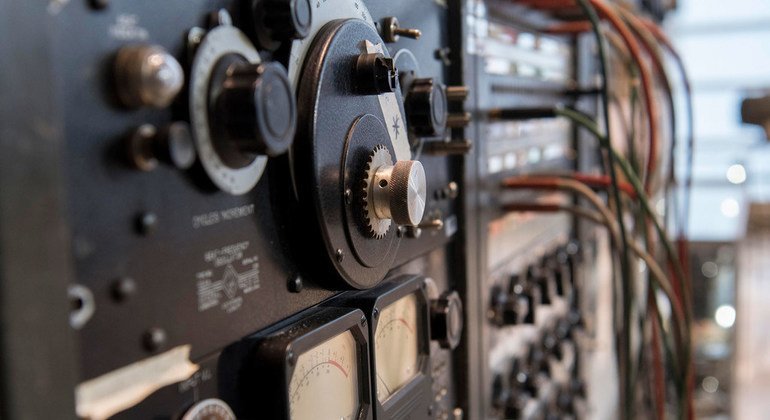 Vintage communications equipment was put on display in a new permanent exhibition in the lobby of the General Assembly Hall. Called Technology Museum: Delivering the Message of Peace, it showcases the history and future of public communications at the UN.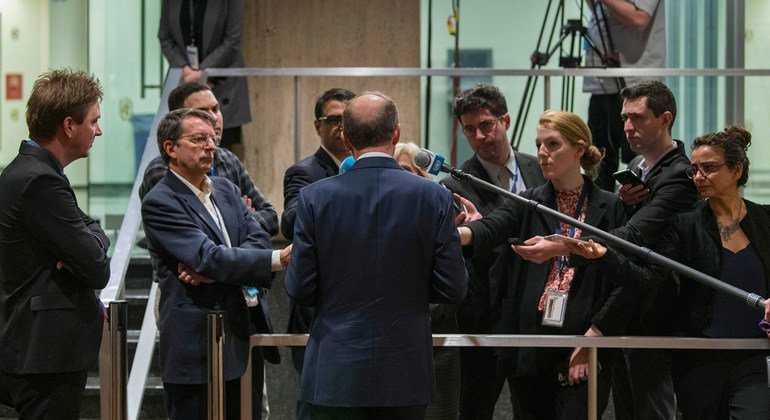 The UN Security Council meets throughout the year, and each month, a new President from the 15-member body chairs the proceedings. Here, Marc Pecsteen de Buytswerve, the Permanent Representative of Belgium, and Security Council President for February, addresses the media outside the chamber.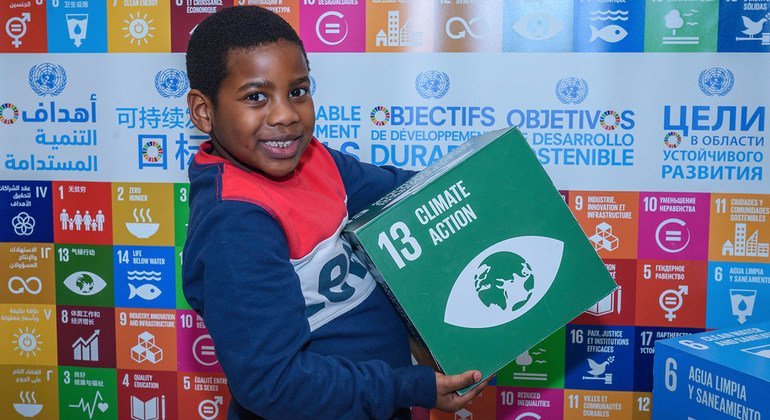 United Nations Headquarters opened its doors to children on UN Kids Day, so they could learn about the role of the Organization and especially the Sustainable Development Goals (SDGs), the 17 targets that countries around the world have signed up to create a better future for people and the planet. Here, TJ from Tanzania shows his enthusiasm for SDG 13, which promotes action to counter climate change.