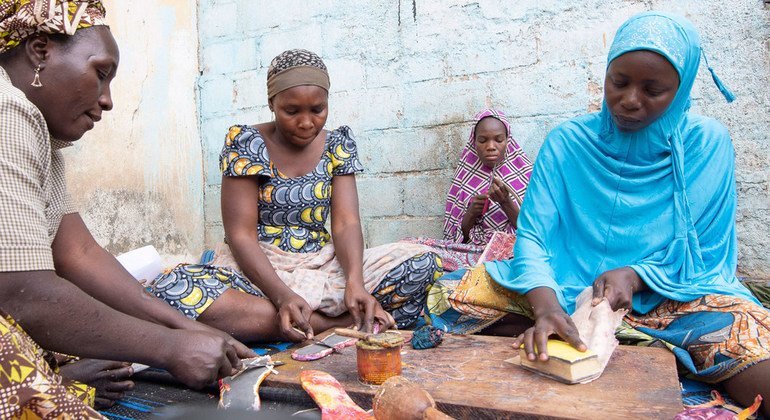 Aminatou Sali (r) is one of 150 Cameroonians who have been taught to make leather sandals who were displaced by attacks by armed insurgents in the north-east of the country. Some people say those men belong to the outlawed Boko Haram group.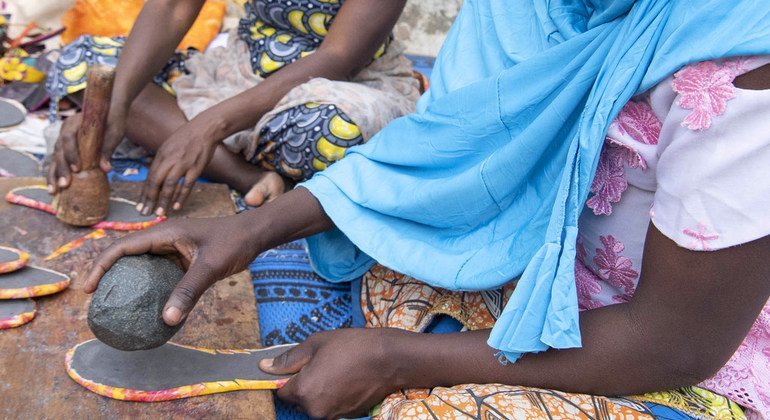 The 30-year old mother of five fled her village two years ago when armed men crossed at nightfall from Nigeria and burnt down her house in Mora. She has not seen her husband since. "After Boko Haram came my life went back to zero," she told UN News at the workshop in Maroua. "Selling these products is helping me to rebuild my life."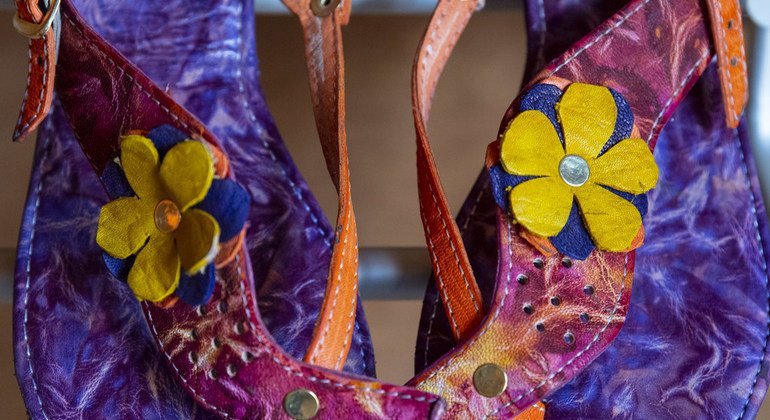 Sandals made by Aminatou Sali and others can sell for up to US$7 in Yaoundé, the capital of Cameroon. She and her peers are now looking for overseas markets.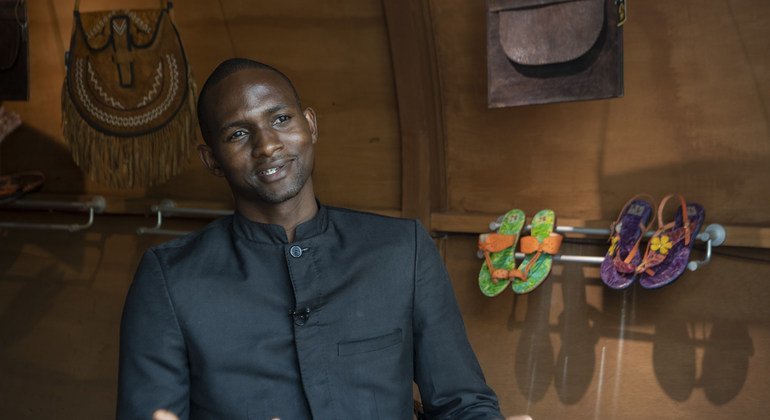 The idea to help internally displaced people make a living from artisanal products came from Charlie Wandji who set up the non-profit organization IDP Goods in 2016.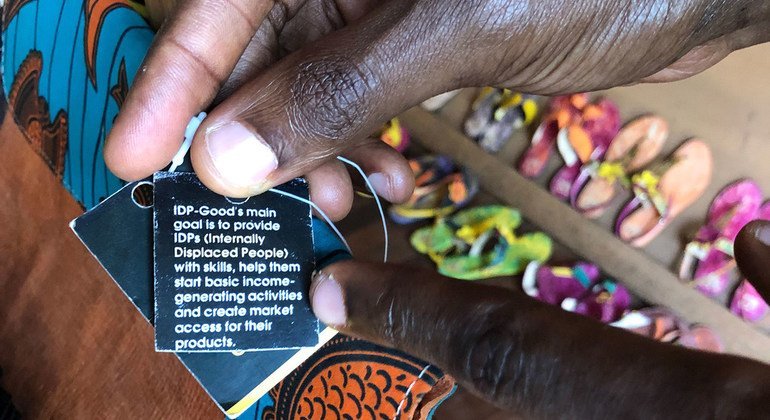 "We wanted to provide Cameroonians especially displaced people who have been affected by terrorism with the opportunity to earn income," he told UN News.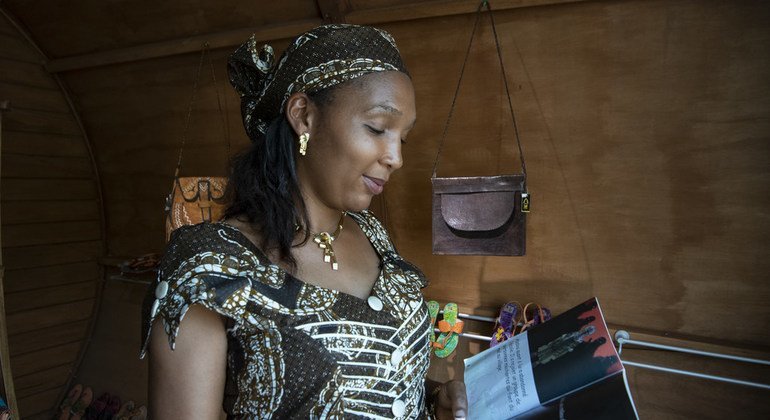 IDP Goods also focuses on efforts to prevent the spread of violent extremism, especially amongst Cameroonian youth and according to the organization's Balkisou Buba has trained 10,000 young people.
A training manual in cartoon form warns young people of the dangers of joining extremist organizations and focuses on the benefits of staying in school and getting a job.
Boko Haram and other armed Islamist groups continue to mount violent assaults and spread terror in the north-east of Nigeria and Cameroon. The United Nations supported a recent influx of 35,000 Nigerians into Cameroon after the city of Rann in Nigeria was attacked by extremists.