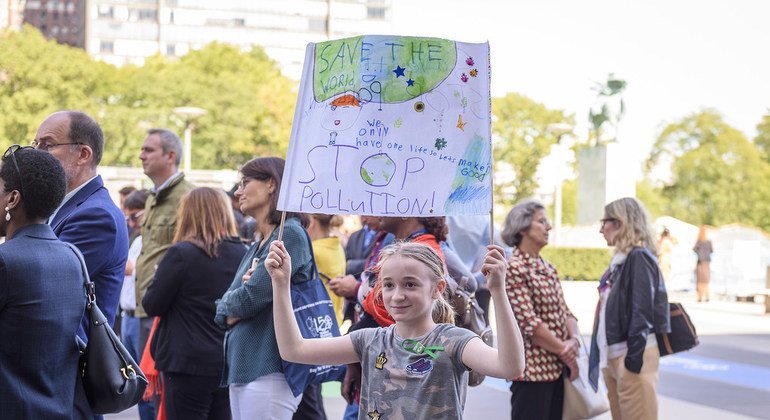 An unprecedented number of young people are making their voices heard at the annual high-level meeting of world leaders which is underway at the United Nations.
Climate change is top of the agenda for the global community and especially young people.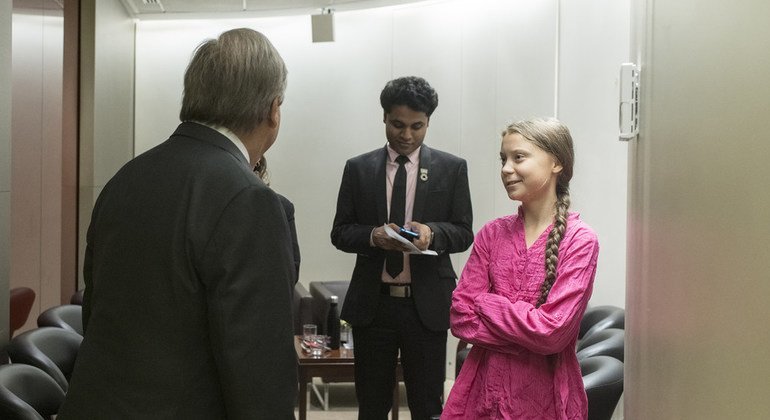 The Swedish climate activist, Greta Thunberg (r) pictured with UN Secretary-General António Guterres (l) attended the Climate Action Summit aimed at tackling climate change.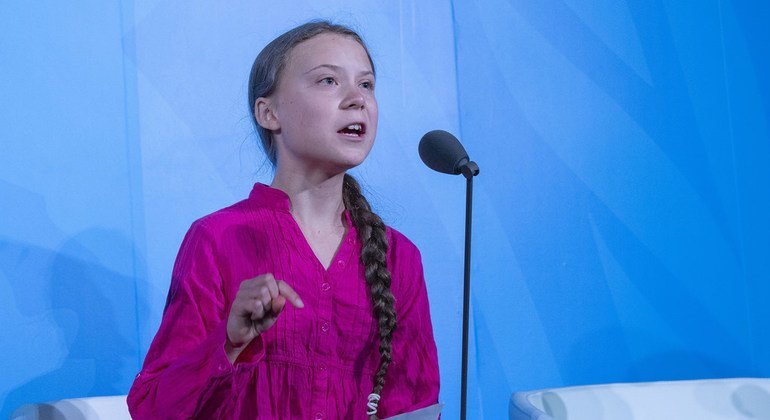 In an impassioned speech, she told world leaders, "You are failing us. But the young people are starting to understand your betrayal."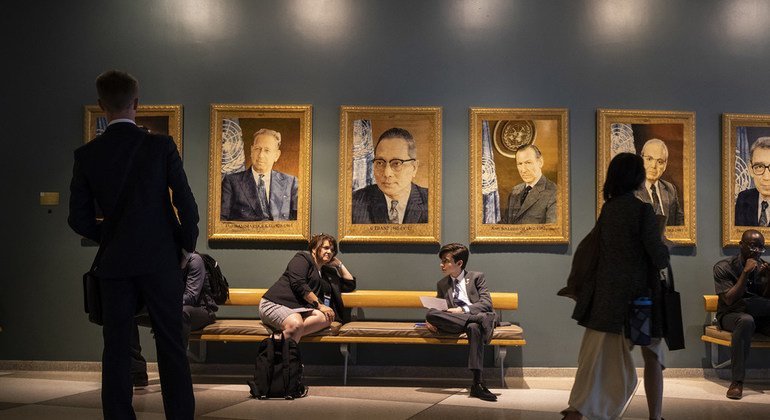 On Saturday, young people gathered for the first ever United Nations youth climate summit. The teenage actor and UN Environment Programme Goodwill Ambassador, Aidan Gallagher (sitting right), checks his notes before addressing the meeting.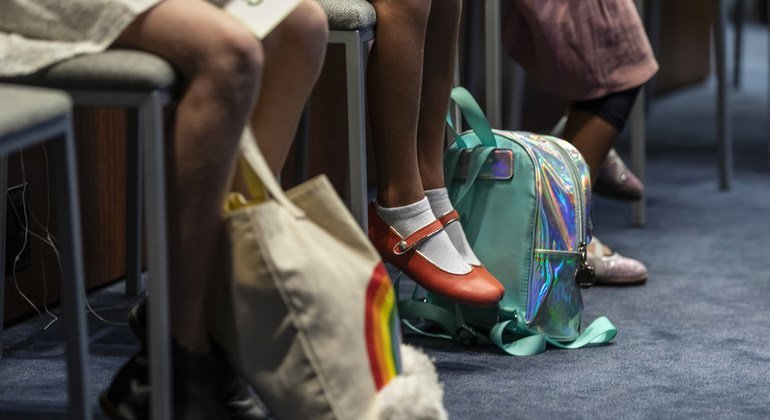 Young people have been encouraged to participate in record numbers at events at the UN this year.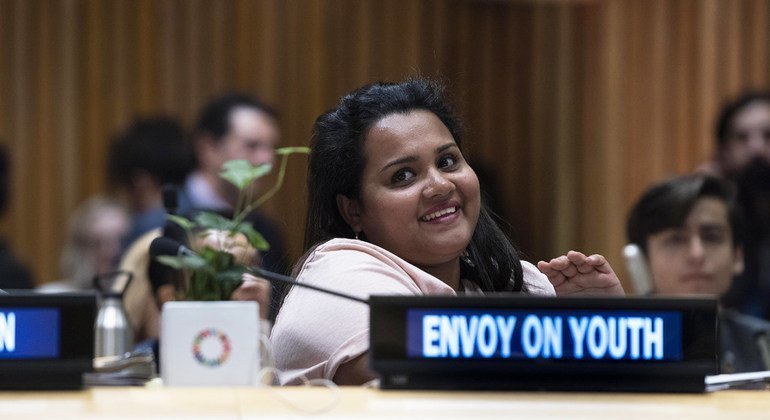 The UN Youth Envoy Jayathma Wickramanayake referenced school strikes for the climate and said the message to adults was clear. "Young people are saying that you need to act so we have a decent future, so that we can have a liveable planet."