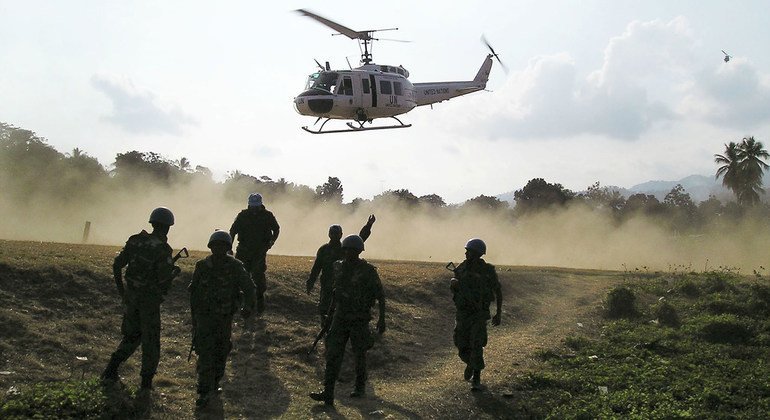 Fifteen consecutive years of United Nations peacekeeping operations in Haiti are coming to a close in October. UN News takes a look at the UN's legacy in the Caribbean country.
UN Peacekeepers have been deployed in Haiti for the past 15 years following a breakdown in the rule of law, and the mission there is due to close in October. Early on, in 2005, military, police and civilian peacekeepers deployed across the Caribbean island as part of their mandate to protect civilians and to help restore law and order.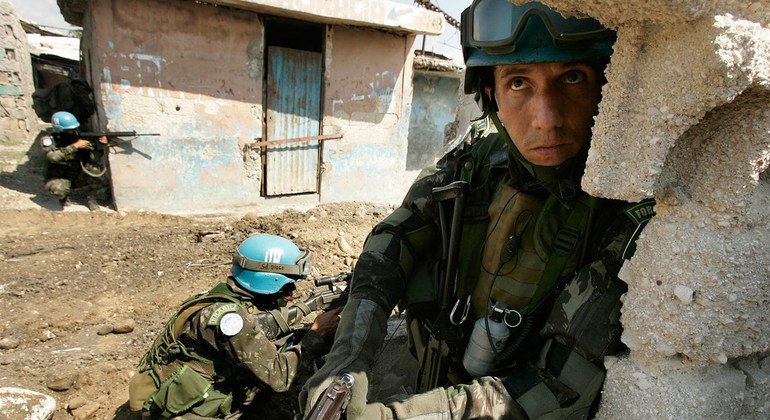 One of the peacekeepers' priorities was to reestablish peace and security through patrols, check-points and anti-crime operations. Here, Brazilian soldiers patrol a troubled neighbourhood of the capital, Port-au-Prince.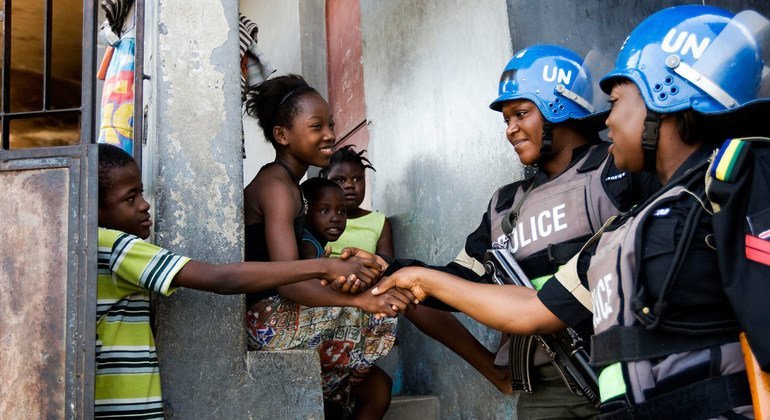 Engaging with local people to better understand their needs was an important part of the mission's early work. Here, women UN Police officers talk to children whilst on patrol in the capital.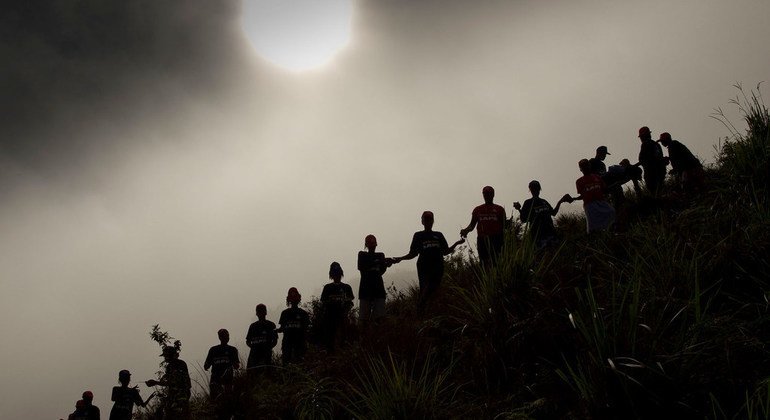 The UN Mission also worked with communities on violence reduction projects. Peacekeepers supported these Haitian workers, helping them to build walls and plant vegetation in order to preserve the land and prevent flooding. The project also created economic and social opportunities for former gang members.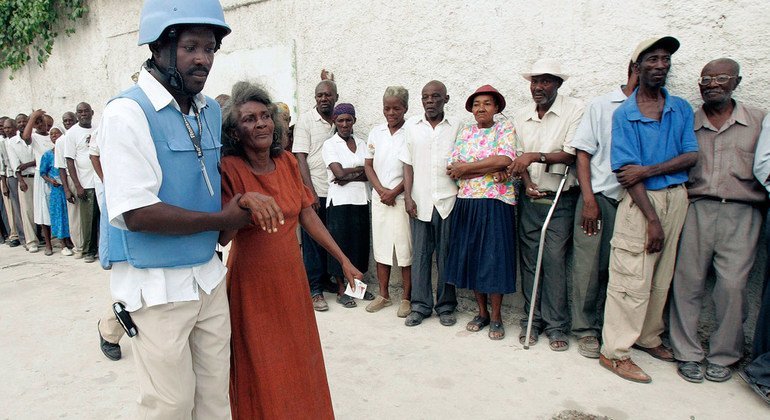 The Mission supported presidential, legislative and municipal elections across the island nation. Here, an elderly woman is given a hand on her way to the voting booth in 2006, in Port-au-Prince, by a UN police officer.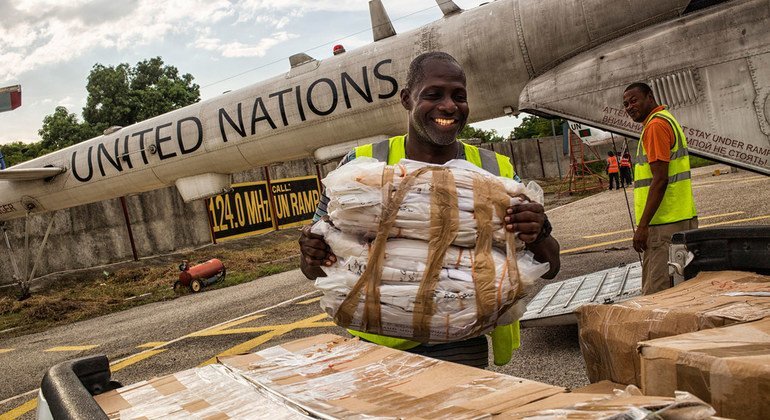 The peacekeeping mission played a key logistics role transporting ballots from around the country to the capital. Peacekeepers also provided security whilst voting took place.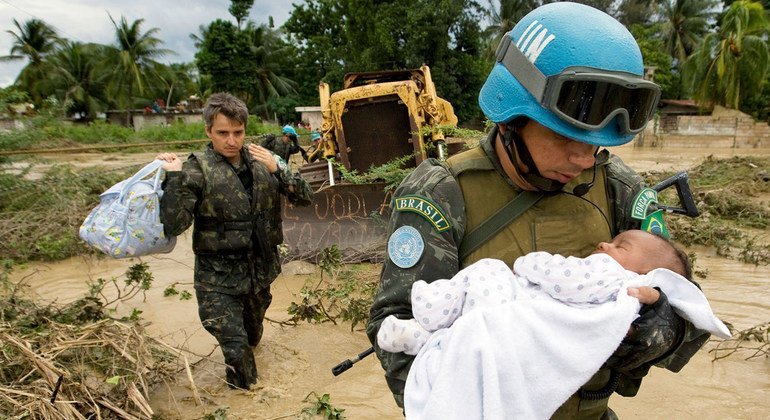 Haiti suffered a series of natural disasters during the last 15 years. Here, a UN peacekeeper from Brazil carries a baby who was rescued following a flood in the Cité Soleil neighbourhood of Port-au-Prince.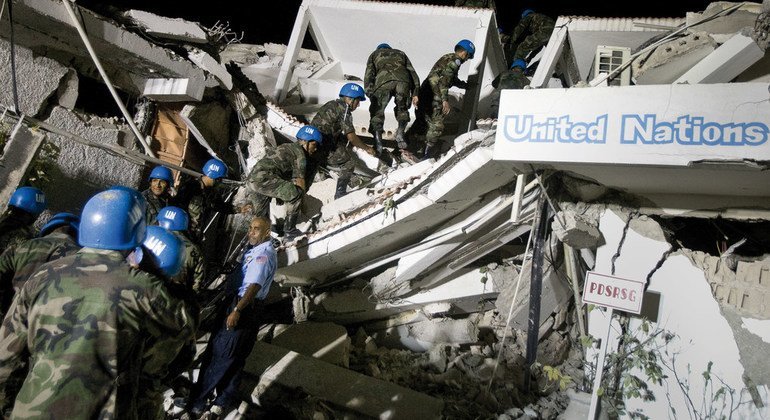 In January 2010, a massive earthquake struck Haiti, during which 220,000 people were reportedly killed. A total of 102 UN staff also lost their lives when the mission's headquarters collapsed.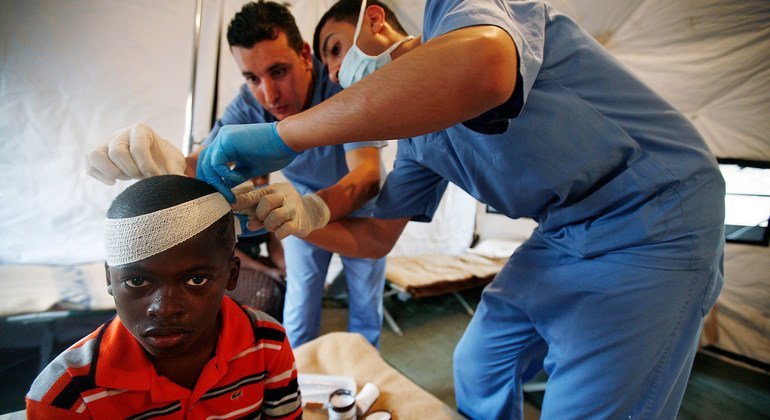 Thousands more were injured in the 47-second-long tremor and many, like this boy, were treated by UN peacekeepers.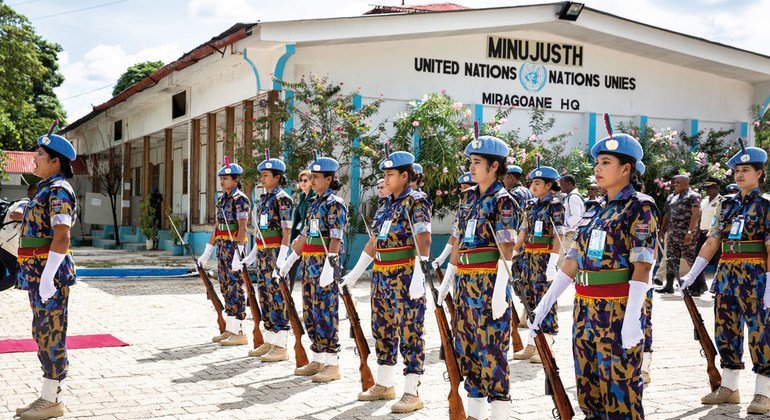 The UN helped to establish a 15,000-strong Haitian police force. Women have served as UN police officers in the country, including this all-female unit from Bangladesh.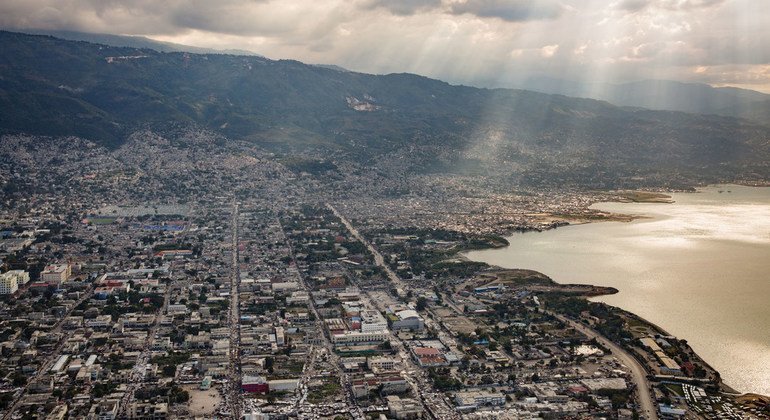 The current UN peacekeeping mission closes on 15 October 2019 and will be replaced by a political mission, building on the progress made with the Haitian authorities to reinforce stability, security and governance as well as the rule of law and human rights.
For more pictures from the UN's 15 years of peacekeeping in Haiti, go here.