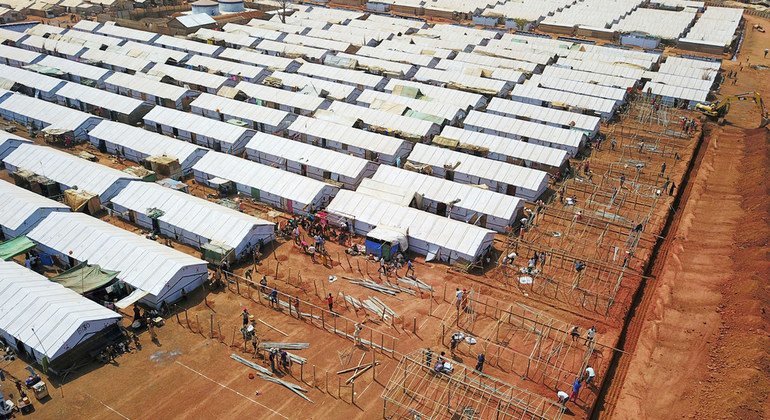 Refugees, migrants and displaced people, can spend decades living in "temporary' shelters, such as this site, run by the International Organization for Migration (IOM), in Wau, South Sudan, which houses almost 40,000 refugees fleeing violence in the surrounding area. With over 70 million displaced people around the world, the International Organization for Migration (IOM) is working with designers and architects to create new spaces that improve the daily lives of displaced people, have a limited impact on the environment, and are resilient in the face of extreme weather conditions.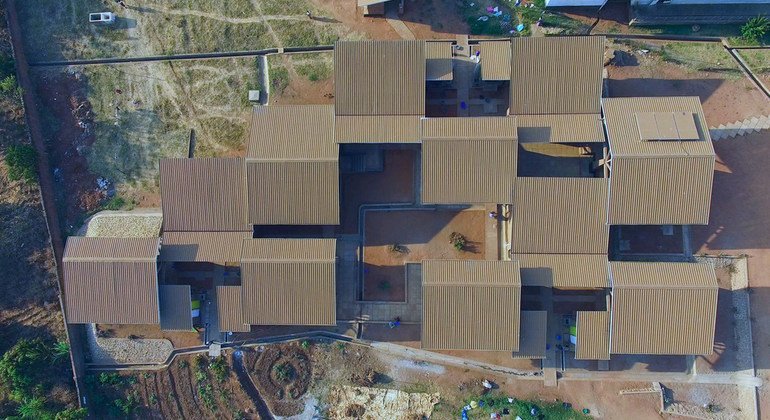 This Maternity Waiting Home, built for the Kasungu District Hospital in Malawi, provides privacy, optimal daylight and natural ventilation to combat the significant temperatures variations, and combat the spread of infectious diseases. Energy and water are provided by rainwater collection and solar power. Protected outdoor areas including kitchens create a space adapted to the activities of expectant mothers' daily lives.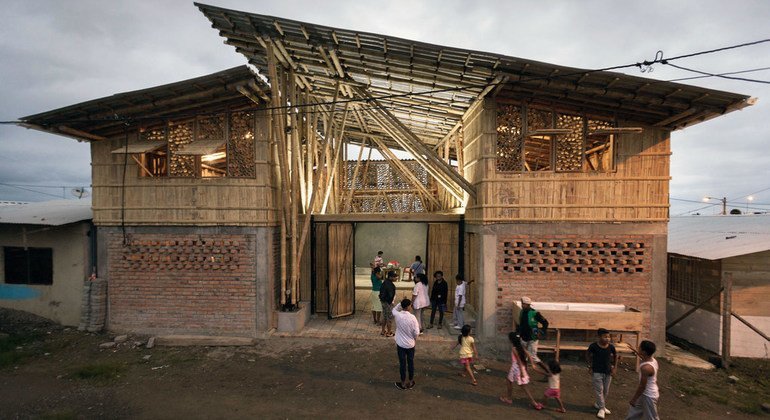 In 2016, Chamanga, a village in a remote north-eastern part of Ecuador, suffered a severe earthquake and tsunami. The following year, as part of a wider reconstruction programme, the Center for Public Interest Design, an American NGO, built a cultural centre, designed to better withstand future earthquakes, for the local people. Today the centre is home to music and theatre groups, a community radio station, and a recording studio.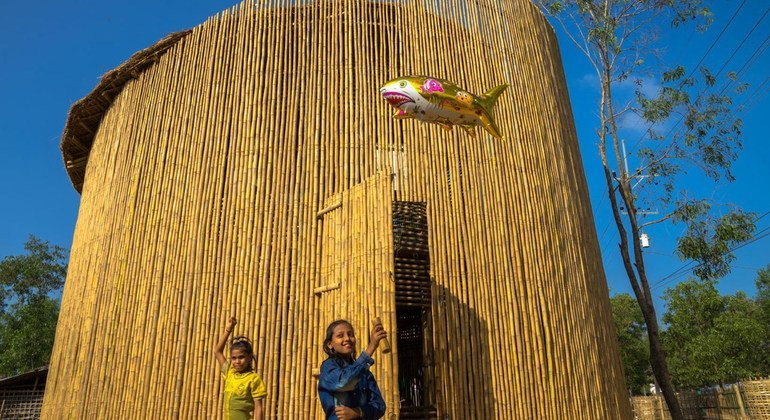 This two-storey bamboo learning centre in the Cox's Bazar refugee camp in Bangladesh, built for the NGO "Friendship", provides learning facilities to Rohingya children. It is a strong example of an environmentally-friendly structure which incorporates local building culture, whilst being architecturally modern.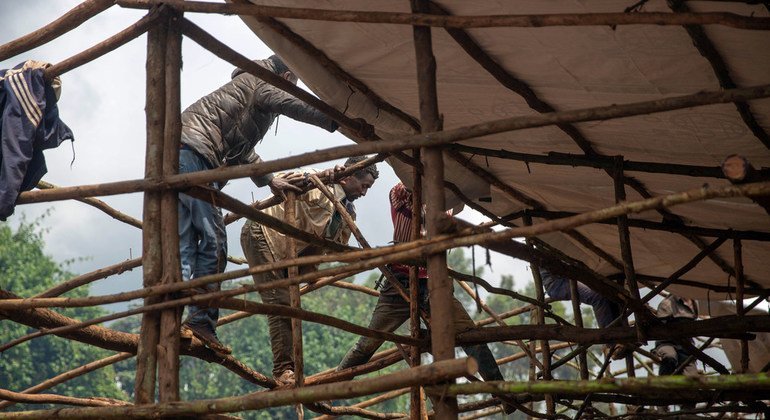 A communal shelter under construction in the largest collective displacement site in Gedeb, Ethiopia. IOM hires laborers from the internally displaced population and the local communities to construct new homes for hundreds of people in Ethiopia. Involving people affected by displacement in construction projects is one of the principles of good design practice.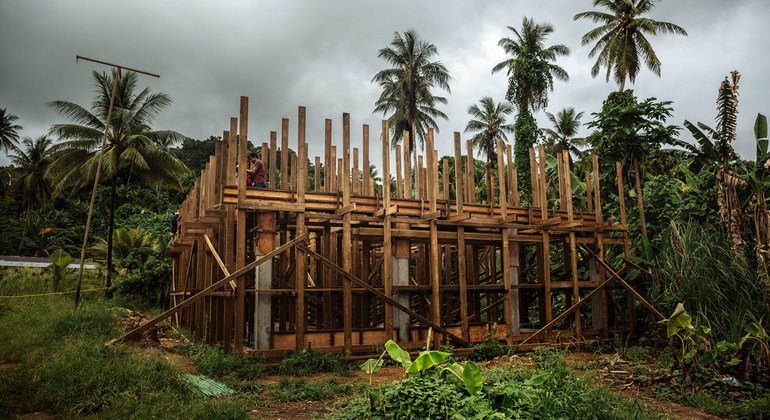 IOM staff members rebuilding homes and public buildings homes on Chuuk, Micronesia, and its outer Islands, damaged by Typhoon Maysak in 2015. When rebuilding homes and community structures, IOM tries to ensure that communities have the best chance of surviving the next extreme weather events which, due to the climate crisis, are an increasingly frequent inevitability. The Design for Humanity Summit in New York, organized by IOM and Fordham University, is an opportunity for design and humanitarian experts to come together and discuss ways to improve conditions for refugees and migrants through better design.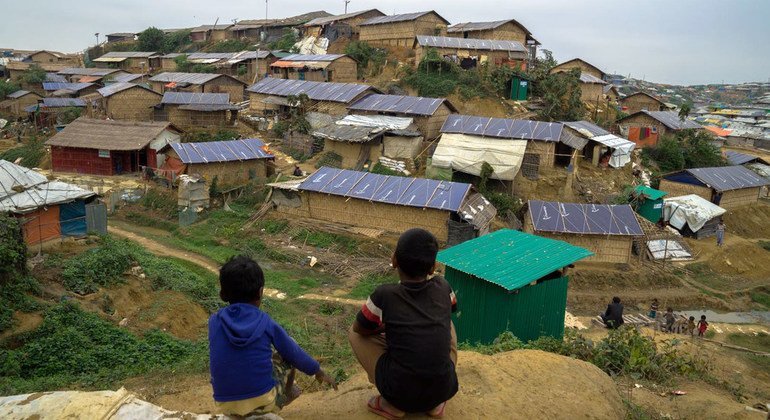 This small cluster of shelters for Rohingya refugees at Kutupalong, Cox's Bazar, Bangladesh includes water and sanitation facilities, drainage for wastewater, and solar lighting for security at night. As costs fall, renewable energy sources are becoming more common in humanitarian centres.