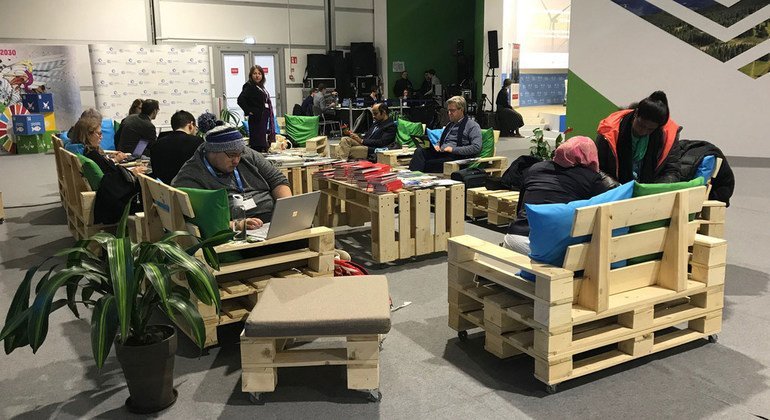 At the COP24 climate change conference in Poland, sofas and coffee tables fashioned out of recycled wooden pallets are meant to inspire change and encourage a more sustainable approach to consumption.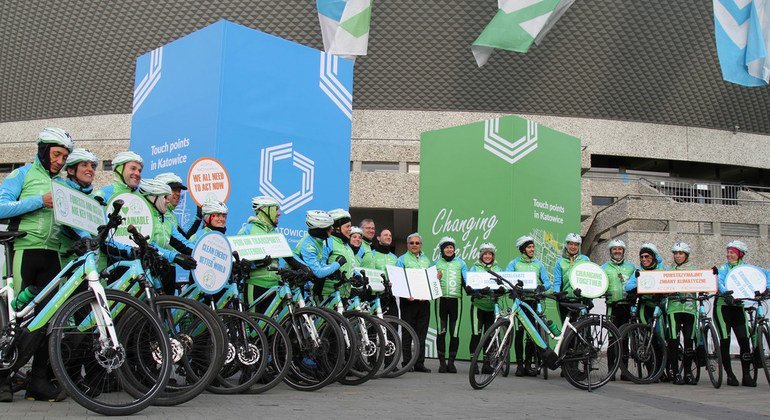 From day one, the idea of saving the planet was fostered by the arrival of a group that cycled more than 600 kilometers from Vienna to Katowice, to show the value of "clean mobility" and demonstrate a commitment to reducing greenhouse gas emissions.
Civil society groups remind decision-makers regularly that the clock is ticking on climate action...and, as the 70th anniversary of the Universal Declaration of Human Rights is celebrated, that climate action needs to happen with the everyone's rights in mind.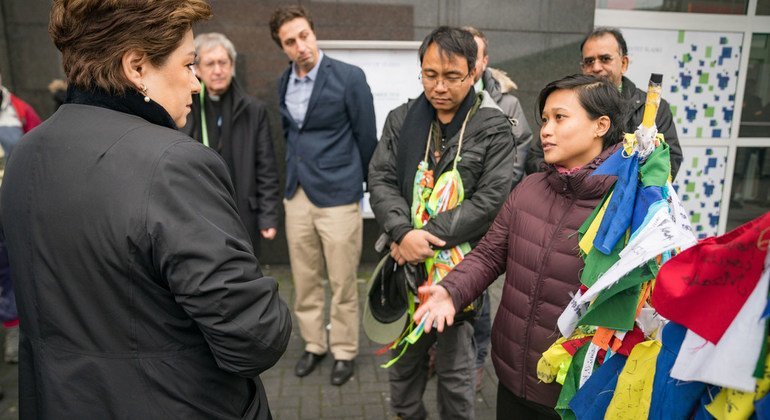 Walking all the way from the Vatican to Katowice, a group of "climate pilgrims" delivered an urgent message to the head of the UN Climate Change Conference, Patricia Espinosa (left). Among them, was Joanna Sustento, who lost almost everything when typhoon Haiyan hit the Philippines in 2013.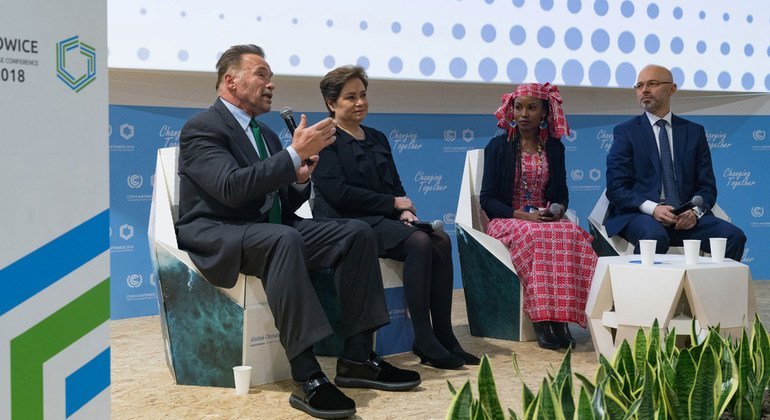 Actor and former California Governor Arnold Schwartzenegger, the head of the UN climate change convention, Patricia Espinosa, the representative of an indigenous community in the Sahel, Hindou Ibrahim and COP24 President, Michał Kurtyka join forces to get the climate action job done.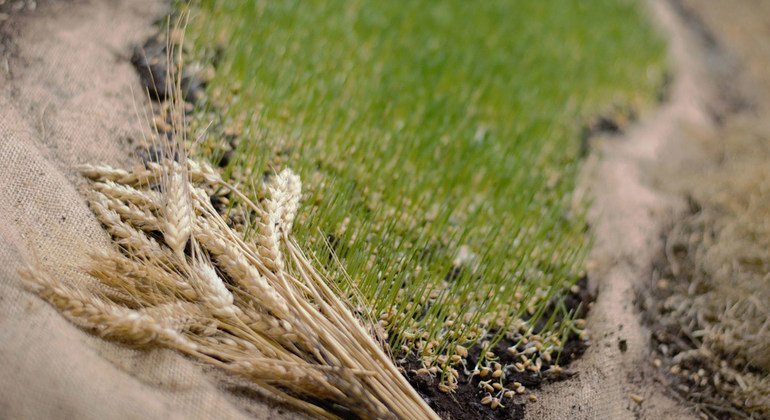 In the dozens of country pavilions, initiatives are showcased which can contribute to capping global warming to 1.5 degrees Celsius. They include a new generation of wind turbines, electric cars, mass reforestation efforts, and even wheat that can grow on a thin layer of earth and woven burlap fabric.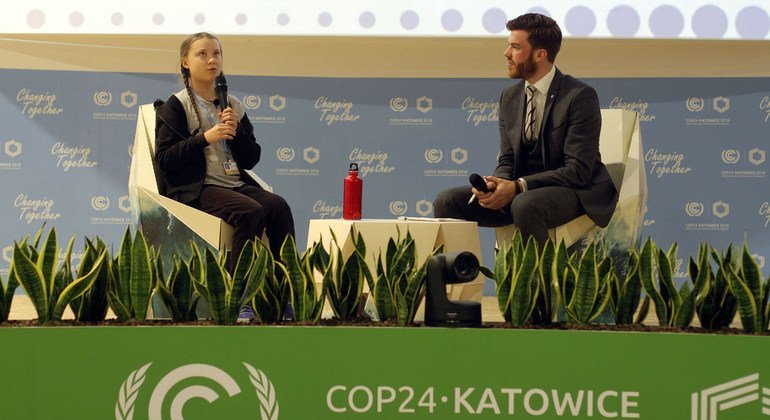 Climate action is about saving the planet for future generations, so children and youth are invited to the table. Greta Thunberg, 15, is a Swedish activist who came to say that "we are never too small to make a difference."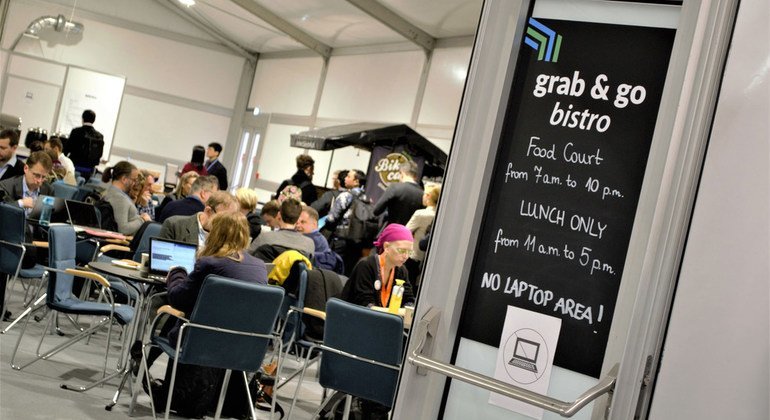 Climate action negotiations are all-consuming so…"Sorry, COP24 cafeteria, no time to comply with the 'no laptop' rule!".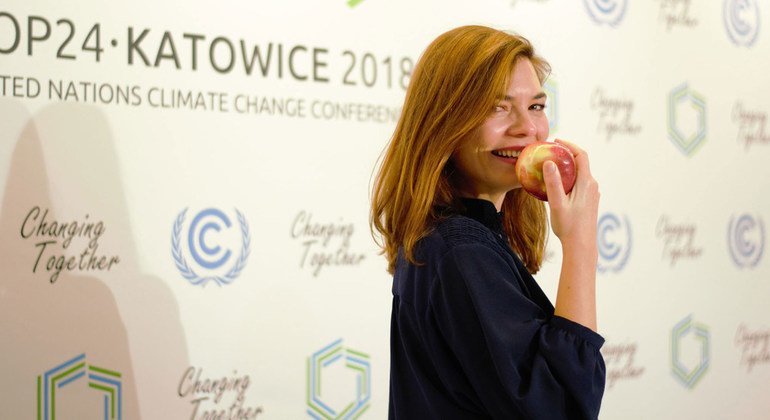 To keep energy levels up, the Polish presidency of COP24 is ensuring that fresh apples from the country's orchards are delivered every day. If only an apple a day could keep climate change away…