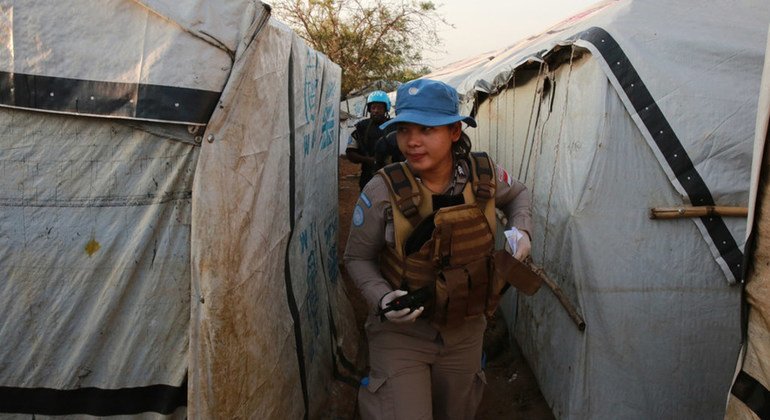 There are currently close to 11,000 UN police officers from 88 countries in UN peacekeeping missions; some 21% of individual officers sent by contributing countries are women. Here an Indonesian officer carries out a search of a camp for internally displaced people in South Sudan.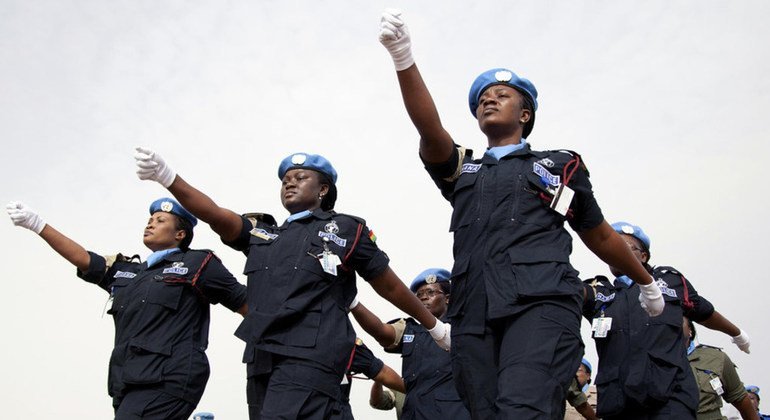 At UN Headquarters in New York, Un Police Officers (UNPOL) have gathered to discuss the key role women police officers play in missions around the world….and how to get more of them on the ground.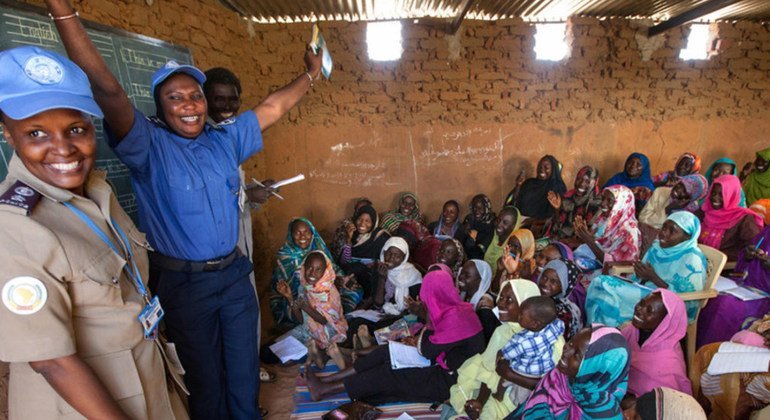 Women police officers can bridge the gap between the peacekeeping mission and local people, especially women who for cultural reasons might not want to interact with men, as is the case in Darfur where the AU-UN mission UNAMID is based.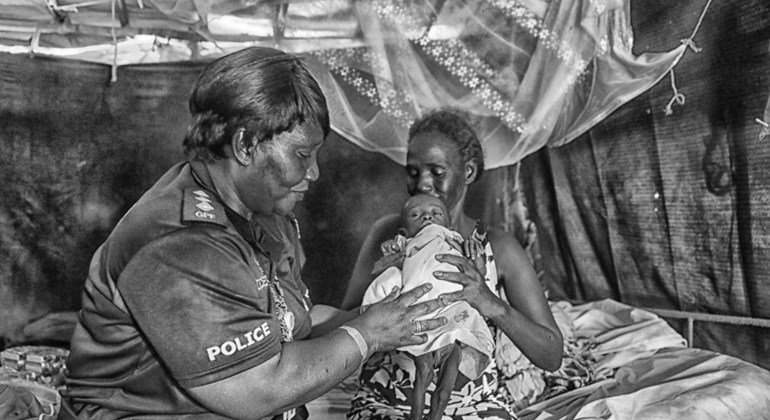 In South Sudan, women police officers serving with UNMISS regularly connect with women who have been displaced by the almost 5-year long civil conflict. Such interactions can enable local people to understand their rights and get access to services.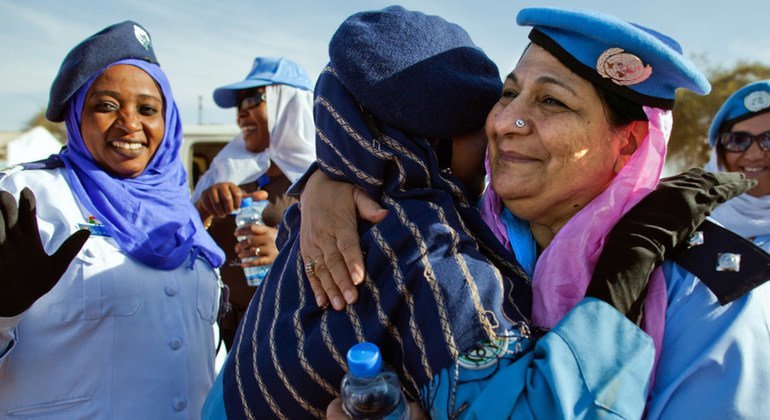 In Darfur in Sudan, Jordanian officers are involved in community outreach activities. Here, a UN police officer celebrates International Women's Day with a Sudanese peer.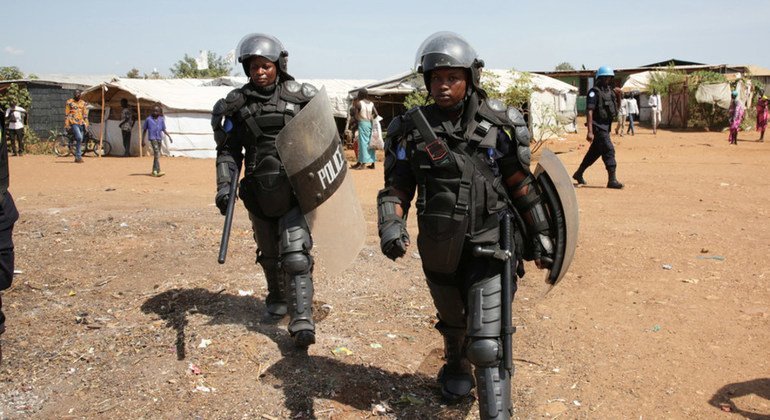 Police officers are sent by their countries to carry out individual specialist tasks, but they also arrive in contingents known as Formed Police Units or FPUs. In South Sudan around half of the Rwandan FPU are women. Globally, in UN peacekeeping missions the number is just 7%.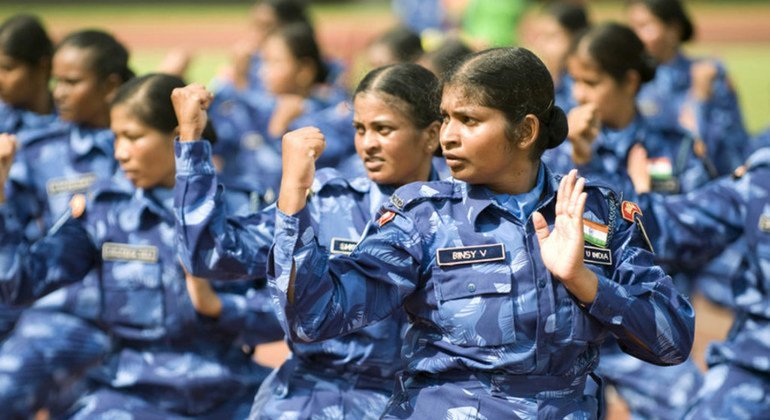 The first all-women FPU was sent by India to the UN mission in Liberia, UNMIL. The mission has now closed after successfully completing its mandate.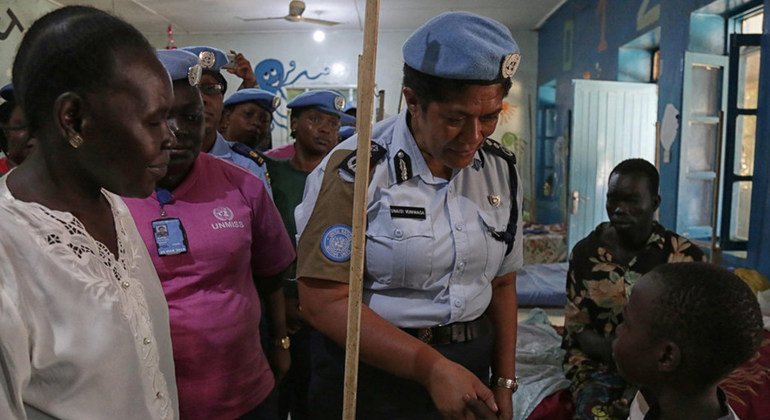 Currently, there are two women chiefs or Police Commissioners in the 14 UN peacekeeping missions around the world. Unamisi Vuniwaqa of Fiji is in charge of police operations in UNMISS in South Sudan.