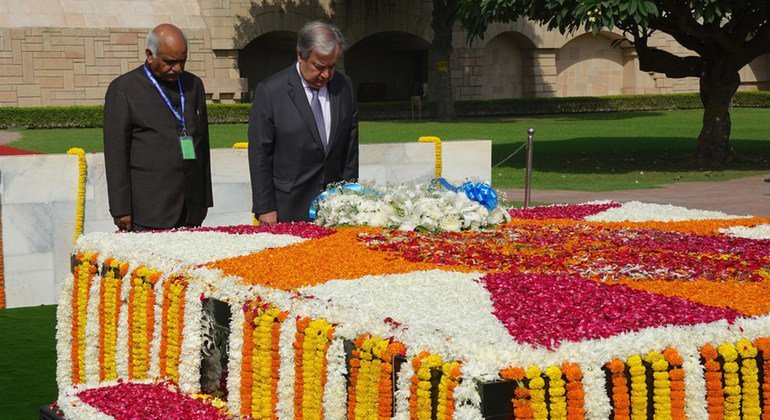 On 2 October, the birth-anniversary of Mahatma Gandhi, Secretary-General Guterres (right) paid his respects to the world leader of non-violence at Raj Ghat, a memorial dedicated to the Mahatma.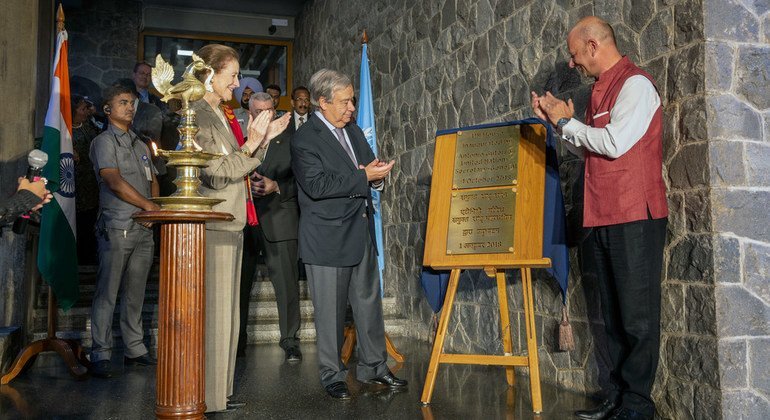 On 1 October, Secretary-General Guterres (centre) inaugurated the ONE UN House – a newly refurbished building complex housing UN offices in India. To the Secretary-General's right is UNICEF Executive Director Henrietta Fore, and Yuri Afanasiev, the UN Resident Coordinator and UNDP Representative in India, stands in far right.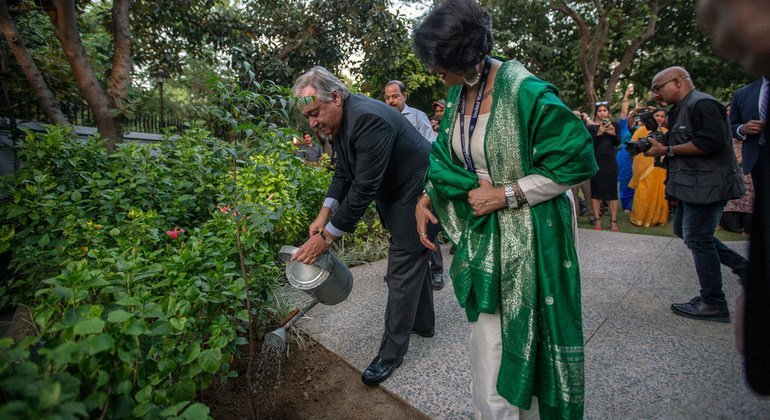 Secretary-General António Guterres (left) plants a tree during the inauguration ceremony of the One UN House in New Delhi.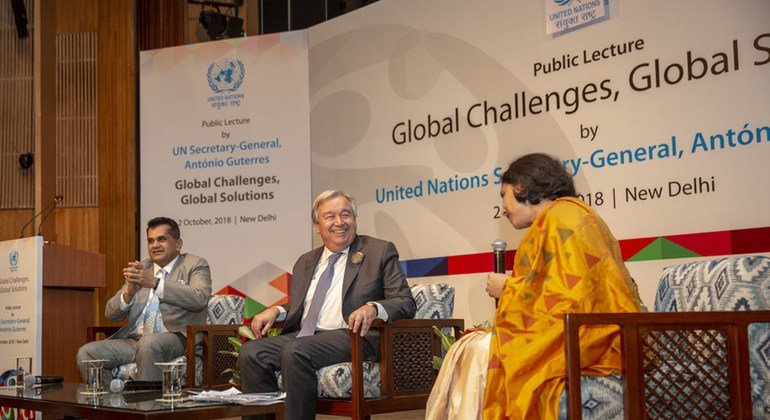 On 2 October, Secretary-General António Guterres delivers a lecture on 'Global Challenges and Global Solutions' to young people at the India Habitat Centre in New Delhi.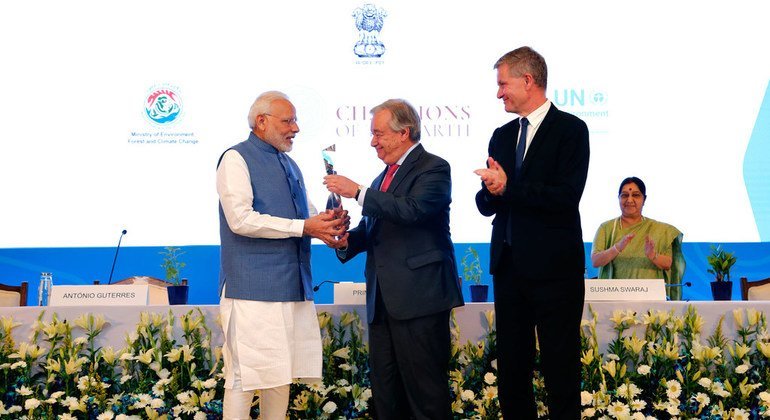 On 3 October, Secretary-General Guterres (centre) honoured Prime Minister Narendra Modi (left) with the Champion of Earth award, the highest environmental honour of the United Nations. UN Environment Executive Director Erik Solheim (right) looks on.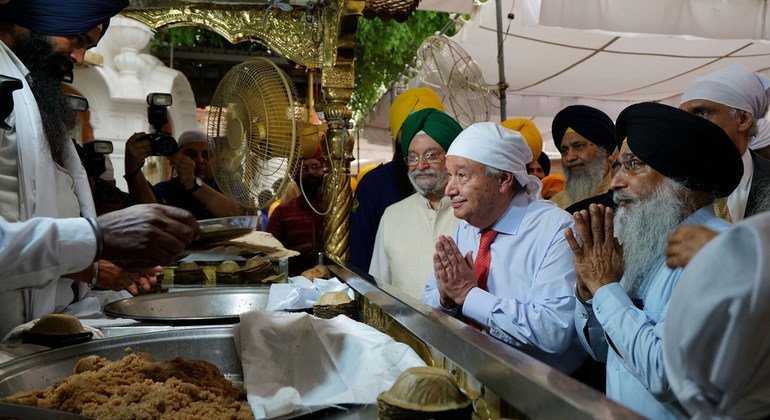 Also on 3 October, the Secretary-General visited the Golden Temple in Amritsar, India where he expressed his gratitude for to the place for "receiving everybody [and] sharing with everybody the food, but, more than the food, sharing the wonderful spirit of peace, of harmony, of understanding that we badly need in today's world."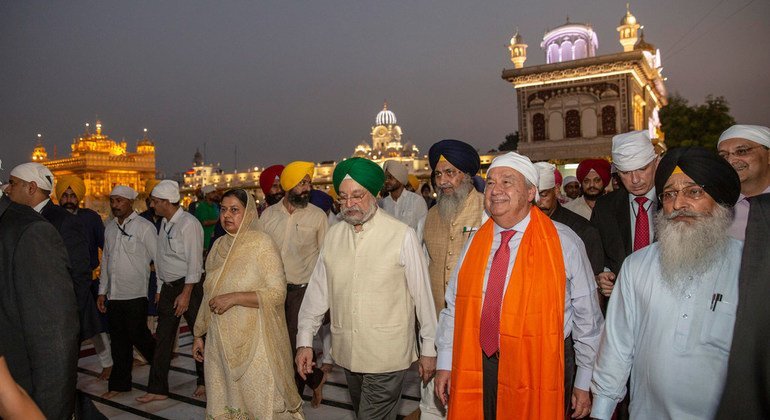 Secretary-General António Guterres (second right) visits the Golden Temple also known as Sri Harmandir Sahib or Darbar Sahib, in the city of Amritsar, Punjab, India. It is the holiest place of worship and the most important pilgrimage site of Sikhism.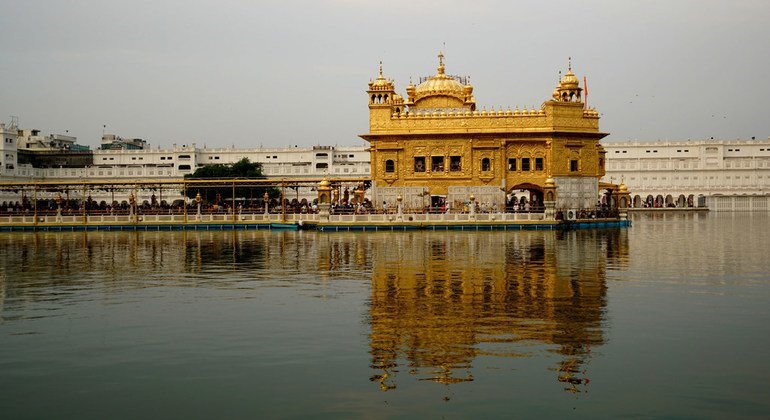 The Golden Temple in Amritsar hosts the world's largest Langar or community kitchen, where volunteers provide people from all backgrounds and communities with nutritious food and clean water, at no cost.